University Endowment Lands, British Columbia, purchases new Mack electric collection truck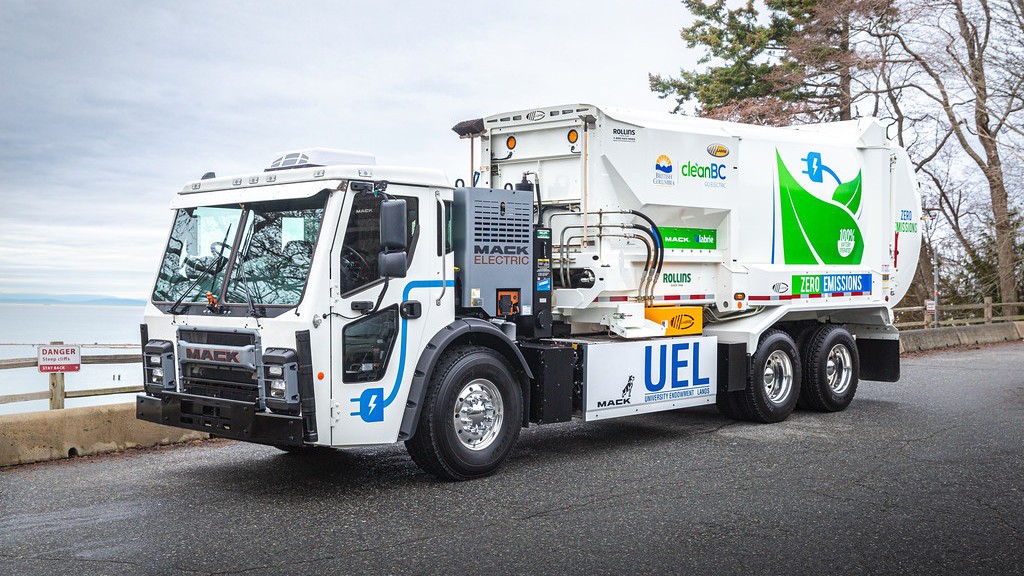 Mack Trucks recently sold a Mack LR Electric collection vehicle to the University Endowment Lands, an unincorporated area west of Vancouver, British Columbia, Canada, adjacent to the University of British Columbia and administered by the Provincial Ministry of Municipal Affairs. The Mack LR Electric will help with residential collection in the University Endowment Lands.
"The purchase of the Mack LR Electric refuse vehicle by the University Endowment Lands is evidence that the LR Electric is delivering what customers come to expect from a Mack truck, whether diesel or electric," says Jonathan Randall, president of Mack Trucks North America. "The Mack LR Electric is a quiet, zero-emissions vehicle that promotes sustainability. We look forward to working with the University Endowment Lands as they continue to electrify their fleet."
"I am excited to see the University Endowment Lands buy a leading-edge, fully-electric garbage truck," says Anne Kang, Minister of Municipal Affairs. "To meet our ambitious zero-emission vehicle mandate by 2040, we're encouraging other local governments in the province to pursue zero emissions fleet vehicles for their communities as well."
The Mack LR Electric will operate in a residential setting, with a goal of collecting from about 220 stops each collection day. The LR Electric is equipped with an automated side loader.
The Mack LR Electric offers a standard 376 kWh total battery capacity for 42 percent more energy and an increased range between vehicle charges. Twin electric motors produce 448 continuous horsepower and 4,051 lb.-ft. of peak torque output from zero RPM.
The University Endowment Lands operates 16 vehicles in its fleet. The Mack LR Electric refuse model is the first Mack vehicle in the fleet. Pacific Coast Heavy Truck in Langley, British Columbia, Canada will service and support the Mack LR Electric vehicle.
The University Endowment Lands installed a DC electric charger and related electrical equipment in a new shelter to support its electrification efforts. The entity plans to add solar panels to the shelter's roof to offset additional electrical demand.
Related Articles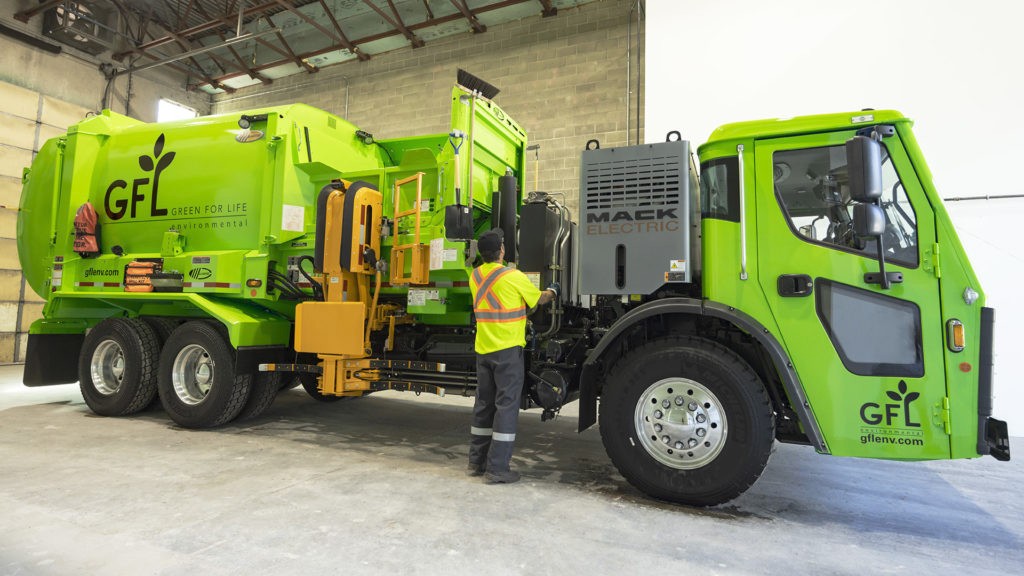 GFL's first fully electric collection truck begins operation in Squamish, B.C.