Mack partners with Heliox and Gilbarco to increase accessibility to charging infrastructure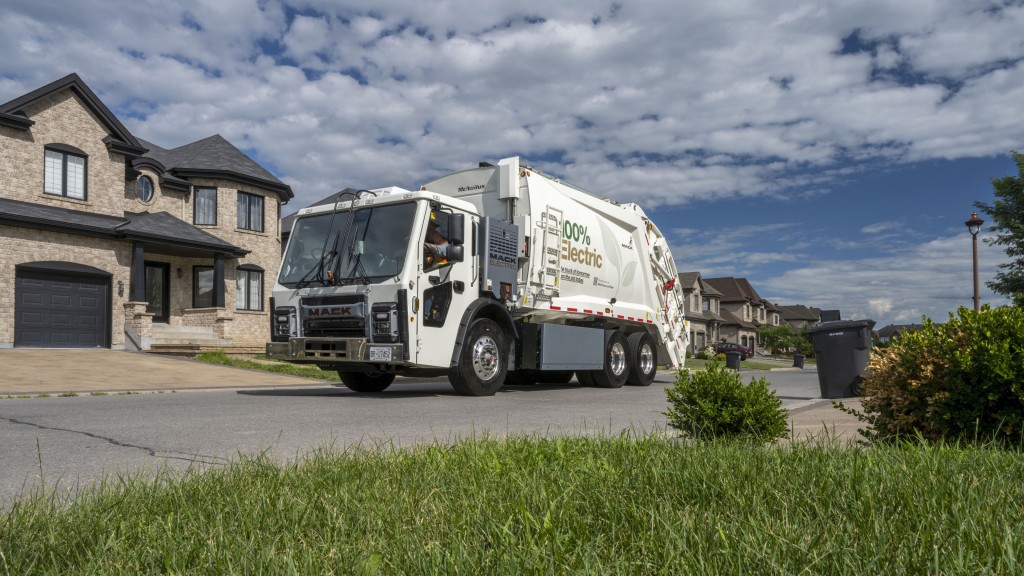 Mack Trucks has entered partnerships with Heliox and Gilbarco Veeder-Root to help encourage the adoption of battery-electric vehicles (BEV) such as the Mack LR Electric.
"Partnering with these two well-known companies is a game-changer for Mack in the sense that we can now support our customers with their infrastructure upgrades, enabling them to have better access to mobile and fixed chargers," says Jonathan Randall, president of Mack Trucks North America. "Heliox and Gilbarco have gone through substantial testing to ensure the reliability of their charging solutions, so we are confident that Mack customers will enjoy the same level of support they have come to expect from Mack."
These agreements offer end-to-end support and enable accessibility to Mack partners who will help create a pathway to adopting battery-electric vehicles. The partnerships provide access to on-hand inventory, hardware installation services, and support resources focused on charger uptime.
Gilbarco Veeder-Root is based in Greensboro, North Carolina, and Heliox is based in Atlanta, Georgia.
David Aspinwall, the group chief commercial officer and president of Heliox North America, says that the combination of Helioix's EV charging infrastructure and Mack's electric truck enable a reliable charging solution that meets the current and future needs of users.
"We believe Gilbarco Veeder-Root, with its unique portfolio of Turnkey e-Mobility offerings combined with over 150 years of experience in fueling solutions serving fleets, will bring significant value to Mack Trucks customers," says Deepesh Nayanar, head of e-mobility North America at Gilbarco Veeder-Root. "This combined partnership, offering trust and experience will give fleets confidence as they make their electrification journey."
The Mack LR Electric offers 42 percent more energy and a standard 376kWh total battery capacity for increased range between charges. Twin electric motors with 448 continuous horsepower and a 4,051 lb.-ft. of peak torque output from zero RPM power the vehicle.
"Customers can now acquire EV charging hardware solutions directly from Mack dealers when purchasing a Mack LR Electric refuse vehicle," says Ryan Saba, Mack Trucks energy solutions manager. "With these agreements, charging solutions in all desired power levels from 50kWh to 180kWh are available to support varying fleet duty cycles and dwell times. Customers now have access to Mack strategic partners who will support the development of specialized and forward-thinking infrastructure to best suit their charging requirements and energy demands."
Related Articles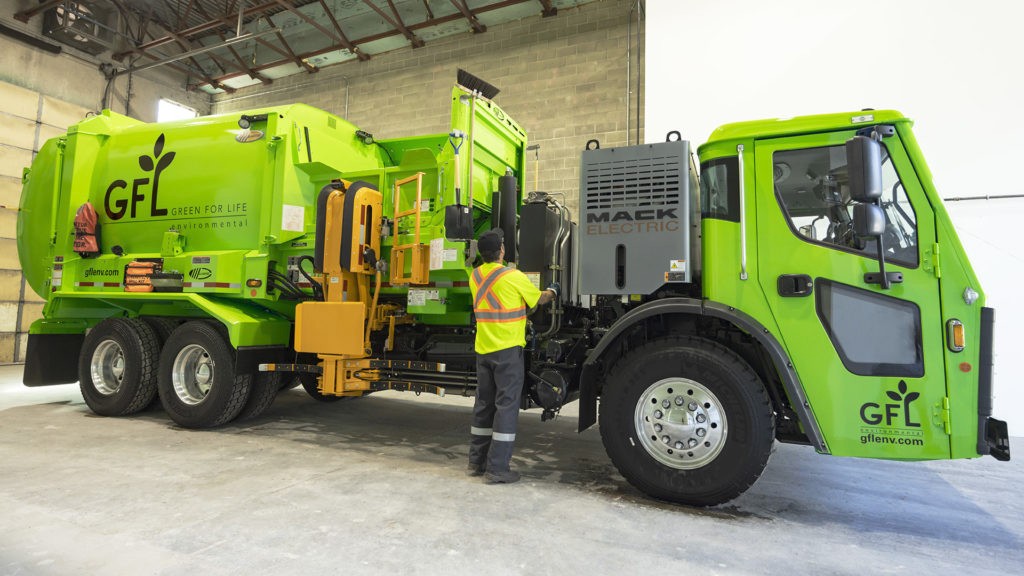 GFL's first fully electric collection truck begins operation in Squamish, B.C.