Redwood Materials lands $2 billion conditional loan to expand Nevada battery recycling campus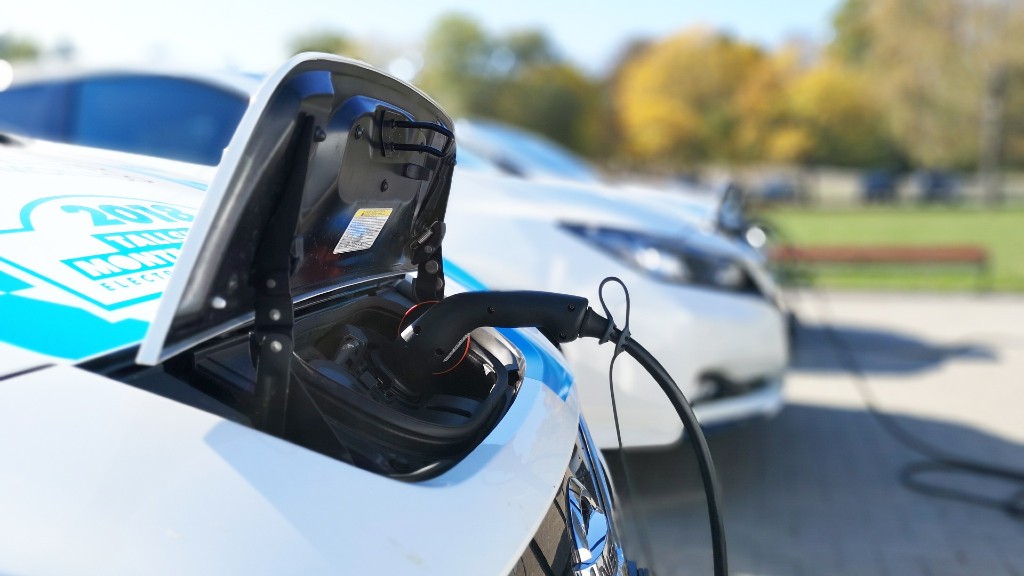 The U.S. Department of Energy's (DOE) Loan Programs Office (LPO) has committed a conditional loan of $2 billion to Redwood Materials for the construction and expansion of a battery materials campus in McCarren, Nevada, that will support the growing electric vehicle (EV) market in the U.S.
Once fully operational, the project would be the first U.S. domestic facility to support the production of anode copper foil and cathode active materials in a fully closed-loop lithium-ion battery manufacturing process by recycling end-of-life batteries and production scrap and remanufacturing that feedstock into critical materials.
Redwood Materials will use both new and recycled feedstocks to produce approximately 36,000 metric tons per year of thin, battery-grade copper foil for use as the anode current collector, and approximately 100,000 metric tons per year of cathode active materials.
At full production capacity, the project's anode copper foil and cathode active material output is prepared to support the production of more than 1 million EVs per year, reducing annual gasoline consumption by over 395 million gallons and avoiding more than 3.5 million tons of CO2 emissions each year.
To date, nearly all anode and cathode production supporting U.S. battery cell manufacturers occurs in Asia. With this conditional commitment, Redwood Materials will lead one of the first domestic projects that produces cathode materials at scale for battery cell manufacturing. The project will also support a domestic, sustainable supply of anode copper foil, onshoring a key part of the critical materials supply chain as U.S. EV adoption grows exponentially. Further, this latest conditional commitment comes as the EV market in the U.S. is expected to grow substantially along with U.S. automakers and component suppliers working to lead the world in electric vehicle manufacturing. The share of annual battery-powered electric vehicles is expected to rise from about 2 percent in 2020 to 35 percent by 2030.
The Loan Programs Office is committed to financing projects across the electric vehicle supply chain. The office recently announced a conditional commitment to Rhyolite Ridge and previously a loan guarantee to Ultium Cells. From processing lithium to manufacturing battery cells to ultimately recycling, the LPO is financing a strong U.S. supply chain related to vehicle manufacturing.
To meet the increased demand for lithium-ion batteries, recycling will play an increasingly important role in battery materials production. On average, Redwood can recover greater than 95 percent of the critical battery elements in an end-of-life battery (including lithium, nickel, cobalt, manganese, and copper), and then use those metals to manufacture anode and cathode components domestically for U.S. battery cell manufacturers.
Redwood Materials' Nevada operation recycles end-of-life batteries from consumer electronics like cell phone batteries, laptop computers, power tools, and other electronic waste, remanufacturing these feedstocks into critical components that help support the domestic lithium-ion battery supply chain. By lowering the cost of the critical materials necessary to produce lithium-ion batteries using recycled materials, electric vehicles have the potential to become more accessible and affordable to consumers. The circular supply chain supported by this project is an example of how the U.S. EV industry can support sustainable, long-term lithium-ion battery production.
Shifting the domestic critical materials supply for lithium-ion batteries to meet future demands using recycled materials will help decouple U.S.-based battery production from an international supply chain and will enable the growth of reliable, large-scale U.S.-based EV battery cell production.
While this conditional commitment demonstrates the intent to finance the project, several steps remain for the project to reach critical milestones, and certain conditions must be satisfied before the final loan is issued.
Related Articles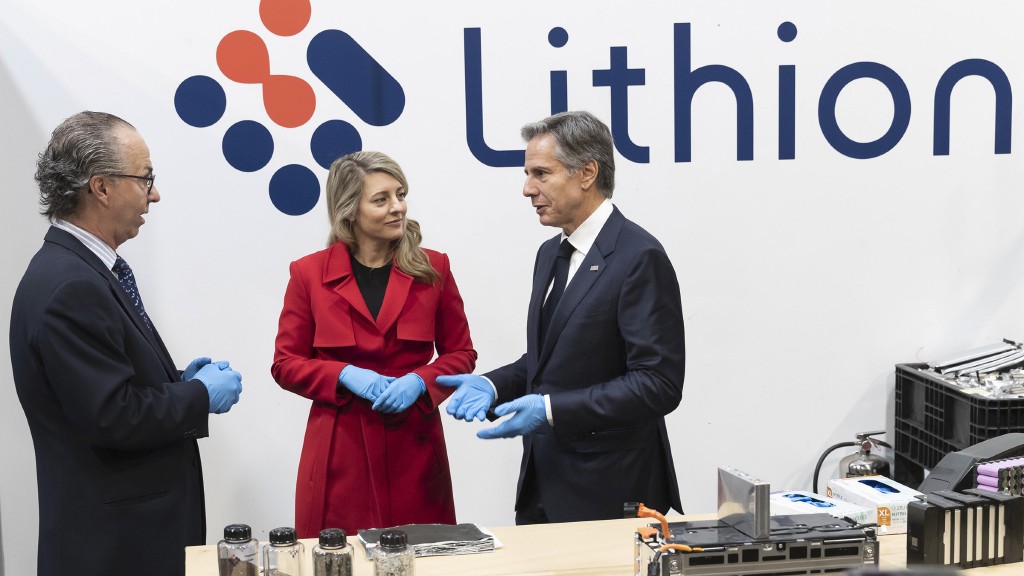 U.S. Secretary Blinken visits Lithion lithium-ion battery recycling MRF in Montreal, Canada