Aqua Metals to build five-acre lithium-ion battery recycling campus in Nevada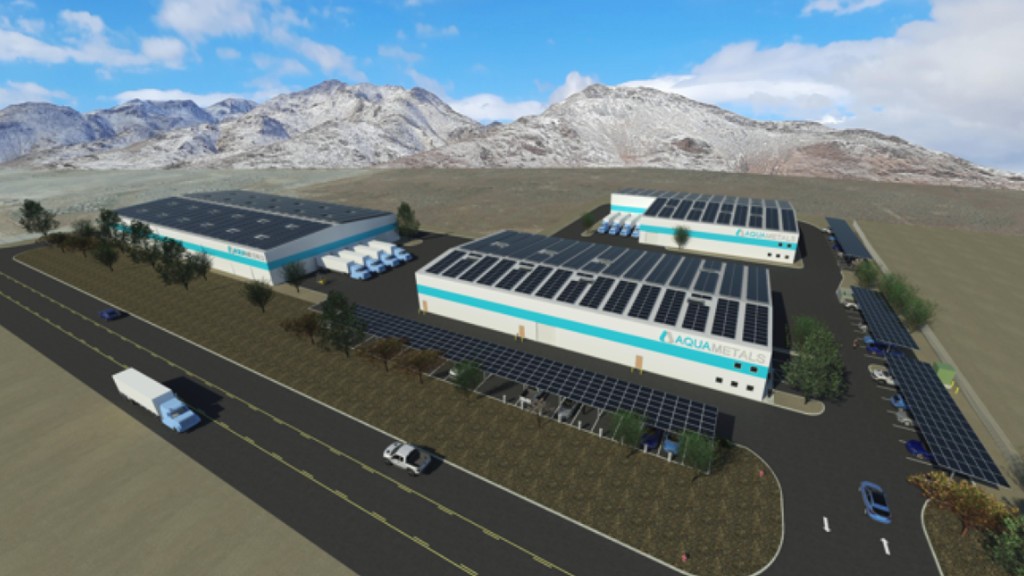 Aqua Metals, Inc. plans to develop a five-acre recycling campus designed to process more than 20 million pounds of lithium-ion battery material each year with its Li AquaRefining technology at a site in Tahoe-Reno.
Nevada is the only U.S. state with companies across every facet of the lithium-ion battery supply chain (mining, manufacturing, and recycling), and Aqua Metals is planning to develop its recycling campus in the Tahoe-Reno Industrial Center (TRIC). Aqua Metals intends to design and develop the campus with the goal of sustainably recycling enough critical metals – like lithium hydroxide, nickel, copper, and cobalt – from spent lithium batteries to supply the raw materials for manufacturing 100,000 average EV battery packs every year.
The company's Li AquaRefining technology is a closed-loop recycling system based on electroplating, producing high-purity metals with electricity instead of polluting furnaces, one-time-use chemical waste, or other recycling approaches. Aqua Metals plans to power the new commercial-scale campus using on-site renewable energy and purchase additional carbon-free energy to match its usage and overall carbon impact.
"Our campus vision is a testament to Aqua Metals' commitment to the future of sustainable lithium battery recycling essential to meeting U.S. electrification and battery manufacturing ambitions in the coming decade," says Steve Cotton, president and CEO of Aqua Metals. "Our plans also represent a meaningful investment in clean energy jobs in the Nevada battery industry, as a leader in the effort to create a secure and sustainable domestic supply chain for the metals needed to power electric vehicles and build battery energy storage systems."
Aqua Metals has entered into an agreement to acquire the five-acre site and expects to complete the purchase of the new campus, including an existing building, next month, subject to customary closing conditions and Aqua Metals' receipt of the necessary financing with which to finance the purchase. The company's plans call for upgrading the current building to install a commercial-scale Li AquaRefining system capable of recycling 3,000 tons of lithium battery black mass each year. The company expects to complete the redevelopment of the current space and finalize equipment installation this year, and start operations at the new campus in the first quarter of 2024.
"We believe our phased campus will enable us to scale cost-effectively as we acquire new customers and build new partnerships. We expect that Phase One will process 3,000 MT of black mass per year at full capacity – 30 times that of our current pilot operation – resulting in significant revenue for the company," says Steve Cotton.
In Phase Two, subject to the successful operation of the first lithium battery recycling facility, Aqua Metals expects to build a second lithium battery recycling facility at the property with the capacity to process an additional 6,000 tons of lithium black mass per year. In this phase, the company also anticipates building additional space for enhanced research and development into sustainable recycling innovations and processing novel lithium battery chemistries to further expand the capabilities of the clean metals recycling campus.
"With our new campus, we are taking what we've already learned from building and operating our successful Li AquaRefining pilot facility and scaling it at the right pace," says Ben Taecker, Aqua Metals' chief engineering and operating officer. "With on-site clean energy, and our ground-breaking Lithium AquaRefining technology, we believe this will be the cleanest and safest lithium battery recycling facility in the world."
Related Articles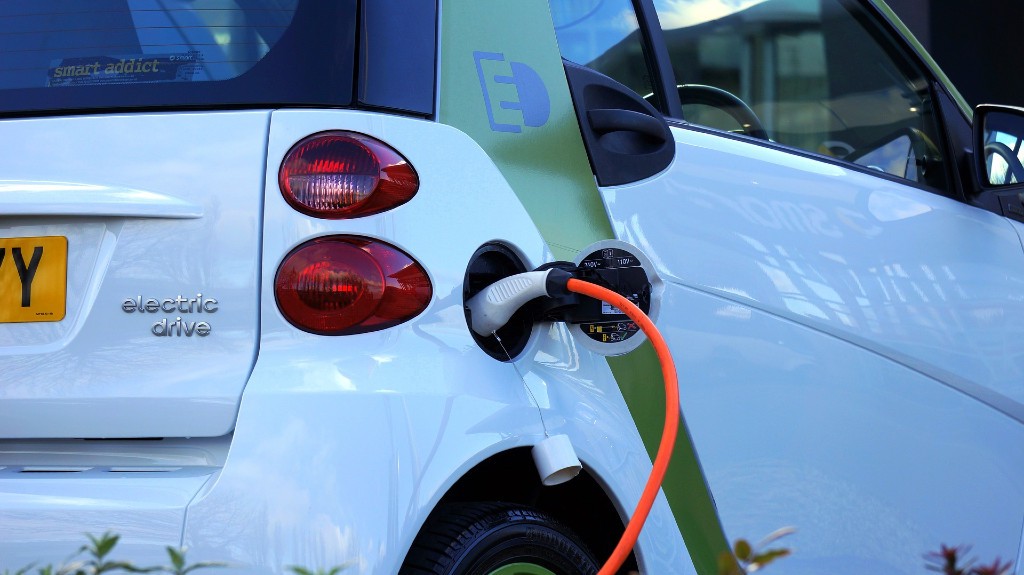 Ascend Elements survey reveals that many misconceptions remain around EV battery recycling