Aqua Metals begins operations at pilot lithium-ion battery recycling facility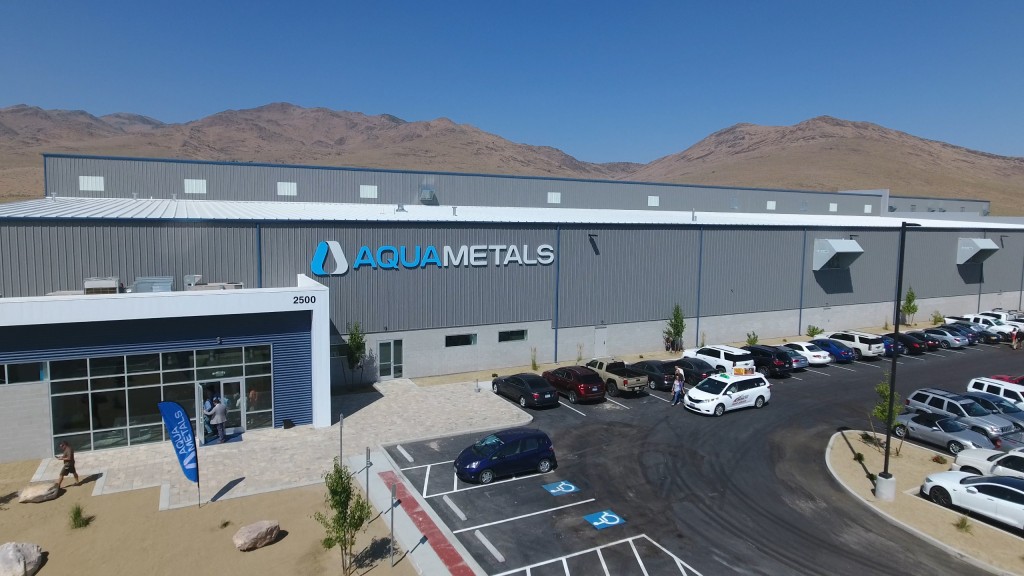 Aqua Metals, Inc. has completed equipment installation and is now operating its lithium-ion battery recycling facility, utilizing electricity to recycle instead of intensive chemical processes, fossil fuels, or high-temperature furnaces.
Located at the company's Innovation Center in the Tahoe-Reno Industrial Center in Nevada, the pilot is now operational with the introduction of feedstock into the automated system, enabling immediate recovery of critical minerals from spent lithium batteries.
The company's Li AquaRefining technology is a low-emissions, closed-loop recycling solution capable of recovering all valuable metals, including high-purity lithium, manganese, cobalt, and nickel from lithium batteries. The company's goal is to demonstrate through the pilot operations its belief that Li AquaRefining is an ideal process that offers a lower-cost pathway to recycle critical minerals and achieve net-zero emissions.
Li AquaRefining utilizes electroplating powered by electricity to recover metals instead of intensive chemical processes or polluting fossil-fuel furnaces. Li AquaRefining enables low-cost and efficient production of high-purity products – drastically lowering emissions and limiting waste streams – and is designed to significantly reduce capital and operating costs.
"I applaud our entire team for completing the successful equipment installation and working through the supply chain challenges to commence operations of this state-of-the-art recycling facility," says Ben Taecker, Aqua Metals' chief engineering and operating officer. "This is a foundational step for Aqua Metals as we begin scaling to demonstration capacity and subsequent full-scale commercial operations of what we believe is the world's cleanest and lowest-cost lithium battery recycling technology."
Because of the pilot facility's opening, Aqua Metals says that the company is on track to achieve targeted product specs for each high-purity metal, increase the amount of black mass the pilot facility can process, and recover battery-grade lithium hydroxide from spent lithium-ion batteries in commercial quantities in early 2023.
Related Articles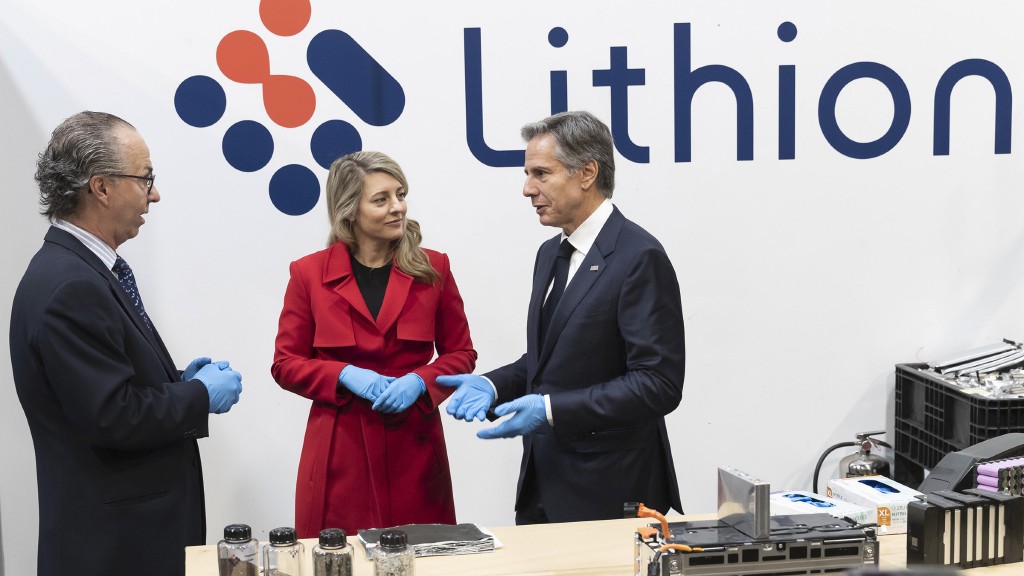 U.S. Secretary Blinken visits Lithion lithium-ion battery recycling MRF in Montreal, Canada