Vision Truck Group gains certified EV dealer status with Volvo and Mack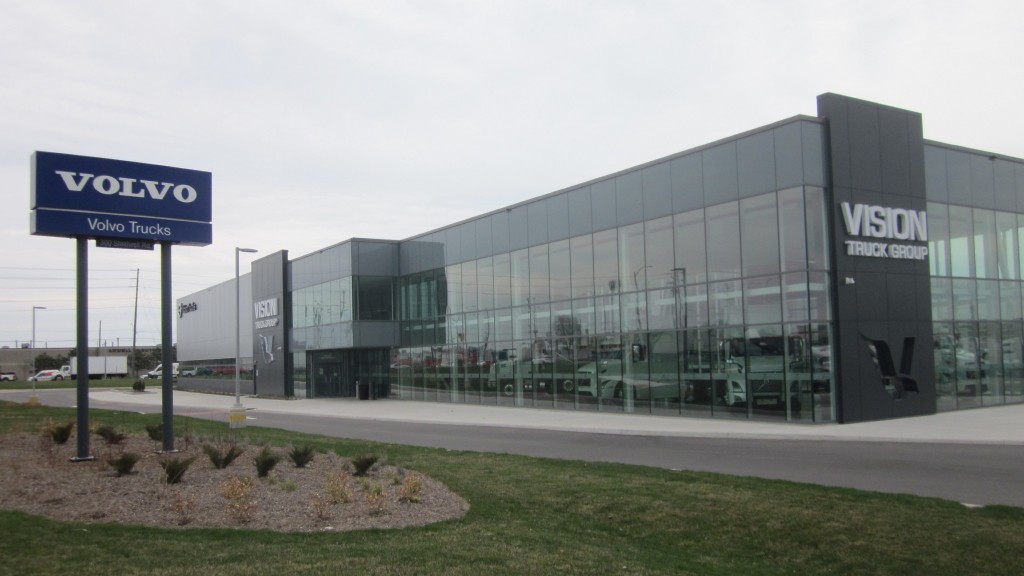 Ontario truck buyers considering electric vehicles from Volvo and Mack have a new option for service, after Brampton-based Vision Truck Group received certification from both brands.
The designation means that Vision Truck Group has gone through the stringent requirements that will allow its team to service and support Mack's LR Electric refuse truck, as well as Volvo's VNR Electric. It also means that as those companies release new models in the future, Vision will be in a position to support those as well.
Vision Truck Group has been serving the heavy truck industry in Ontario for more than 50 years. The Brampton location was opened in 2019, and offers 88,000 square feet of space for sales and service, as well as a significant parts inventory. The service department has dedicated check-in, check-out, and billing counters to eliminate customer bottlenecks, as well as a dedicated drive-through check-in queue capable of simultaneous multiple unit check-ins.
Designed as a dedicated Certified Uptime Centre facility for both Volvo and Mack, the Vision Truck Group Brampton location has 34 bays, 16 of which are Uptime and Intermediate bays. Two were built with the tooling and barriers needed to service battery-electric trucks, and further expansion will be easily done as electromobility customers are added. A 50kw portable fast charger was installed during the certification process.
Vision also operates locations in Cambridge, Etobicoke, Stoney Creek, and London.
"Our team has always focused on providing top notch customer service. For example, we were the first to develop rapid repair bays to ensure customers with short repairs didn't get stuck in a long queue. Volvo Trucks adopted and patented the concept as Uptime Bays, making Vision Truck Group the very first Volvo Trucks Certified Uptime Centre," said Anthony Crombleholme, vice president of sales and marketing at Vision Truck Group. "We've expanded upon this concept by designating Uptime Bays for battery-electric trucks that feature the necessary vehicle diagnostics tools and equipment, as well as a portable 50 kW service charger."
Thirty technicians are on staff, 14 of them master techs and two certified EV technicians.
"As a company, Vision Truck Group is dedicated to sustainability. The Brampton facility was designed to be safe, ergonomic and efficient. We are a paperless operation, and our entire building is designed to minimize its impact on the environment," said Travis Brown, Vision Truck Group vice president of product support.
Certification for both Volvo and Mack involved requirements in a range of areas including safety, charging, tooling, and training requirements, as well as infrastructure updates. Vision sales team members were part of the process as well and are trained to support customers looking at electric vehicles.
Related Articles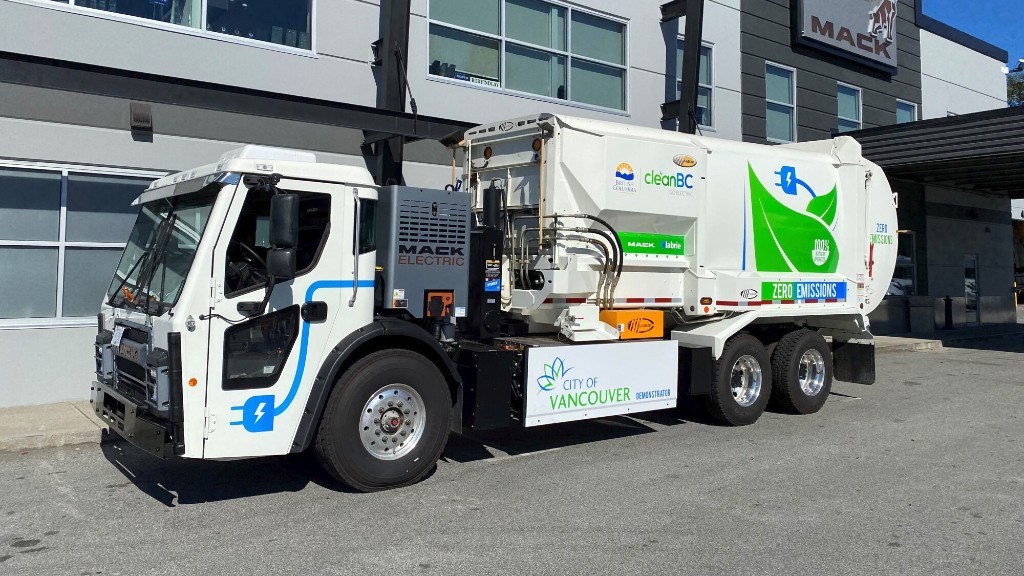 Pacific Coast Heavy Truck Group becomes a certified Mack EV dealer in British Columbia