A year in review: the top news stories from 2022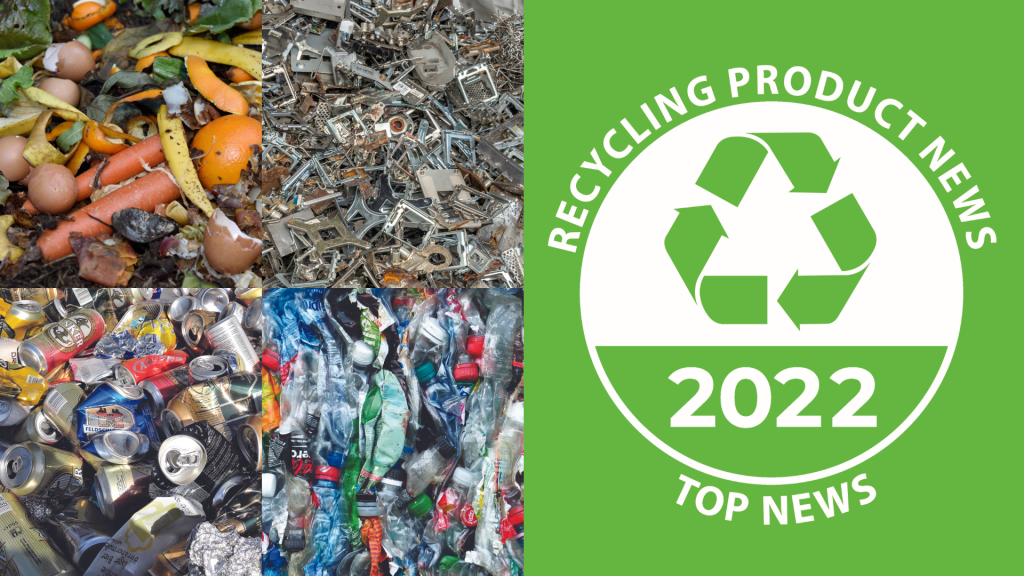 While the circular economy has been an important focus in the industry for years now, 2022 saw an even bigger push toward circularity in light of changing regional regulations and increased sustainability goals, such as bans on single-use products and increased extended producer responsibility programs. This year saw many companies teaming up through partnerships, joint ventures, and acquisitions to leverage each other's strengths in the hope of closing the loop and developing more sustainable solutions for the recycling industry. Other popular themes from this year include the advancement of electrification and other alternative fuels, the continued development of robotics and artificial intelligence, as well the increased use of recycled feedstocks. Read on for our roundup of this year's most notable stories that have set the stage for what will undoubtedly be an even more innovative and collaborative 2023.
Terex MP acquires ZenRobotics
In one of the most notable acquisitions this year, Terex Materials Processing acquired the assets of ZenRobotics, a company that designs and creates robots that pick, sort, and recycle waste material. With the acquisition, Terex MP aimed to make the circular economy a reality by turning global waste into clean raw materials. Zen Robotics added to the Terex portfolio in global waste, where it continues to be operated as a standalone business while also benefiting from Terex MP's broader market presence.
McCloskey introduces environmental equipment division
Due to expansion and the realignment of its recycling capabilities, McCloskey International introduced a new environmental division earlier this year to support the company's overall evolution and commitment to the waste recycling sector. The new division moves forward under McCloskey Environmental brand. The strategy for the new division is built on partnerships with companies that have the expertise to deliver enhanced solutions, and together with these companies, McCloskey Environmental will design and manufacture a full range of environmental products including shredders, trommels, and stackers.
WM invests $56 million to upgrade MRFs
WM announced its plan to invest $56 million to advance recycling technology at three materials recovery facilities in Washington state as well as North Idaho. The projects are part of WM's goal to invest $800 million in recycling infrastructure through 2025, including automating existing facilities and developing new facilities. With the demand for recycled content products expected to rise, the investment will enable WM to capture more recycled materials and increase access to recycling.
Ascend Elements recovers 99.9 percent pure graphite from EV batteries
Ascend Elements and Koura launched a proprietary process technology earlier this year that yields battery-grade graphite material from spent lithium-ion batteries. With consistent yields of over 99.9 percent pure graphite and with energy capacity and cycle life on par with virgin battery-grade graphite anode material, Ascend Elements' Hydro-to-Anode process technology has the additional benefit of extending recycling and manufacturing throughput beyond cathode active materials to anode materials as well. This technology increases the value of lithium-ion batteries recycled using the Ascend Elements process.
Circular polycarbonate produced from post-consumer mixed plastic
SABIC launched its certified circular polycarbonate resin and blends made from the upcycling of post-consumer mixed plastic, a first in the industry according to the company. This solution, based on advanced recycling, aims to drive a circular economy for plastics by increasing the availability of more sustainable products.

Through a process called pyrolysis, difficult-to-recycle used plastic is broken down into a liquid called pyrolysis oil. This is then used as a feedstock to create certified circular building blocks for high-performance plastics with the same properties as the virgin material - in this case, polycarbonate.
Material recovery doubles after robotic sorter installation
Back in July, the Sunnyvale Materials Recovery and Transfer Station completed the installation of multiple EverestLabs RecycleOS SM-powered robotics to aid in quality control. The facility accepts garbage and recycling materials from 235,000 residents and all businesses in the area, processing 7,500 tons of recyclables annually. The installation of the sorting robots is expected to increase material recovery rates by two to three times compared to human sorters, as well as to help alleviate labour shortages. RecycleOS also enabled the Sunnyvale facility to track data for real-time continuous improvement and reporting.
Younger generations least confident about recycling
A study released this year by DS Smith showed that the generational gap in recycling has gone global with older people more than any other generation holding themselves accountable for recycling responsibly. While Gen Z is often considered to be the most environmentally conscious, they have the least confidence among all age groups in knowing how to recycle. Two-thirds of Gen Z respondents (those born from 1997 to 2012) blame barriers to recycling, including confusion over what items can be recycled, a shortage of recycling bins, and a lack of clear disposal instructions on products. Only 41 percent of those over age 55 see such obstacles. Plus, twice as many in the Gen Z group compared to older generations say they don't know where to find advice on recycling.
GFL's first fully electric collection truck begins operation
GFL's first fully electric automated side loader has begun operation in Squamish, British Columbia. This came as part of GFL's plan to reduce greenhouse gas emissions from its operations and increase the use of alternative and low-carbon fuels in its fleet. Approximately 15 percent of GFL's collection fleet is fuelled with compressed natural gas, and the introduction of the electric truck will contribute to the company's low-carbon goal.
Aluminum cans better support circular economy than other containers
Research commissioned by the International Aluminium Institute into the recycling of three beverage container materials - aluminum, glass, and plastic - has shown that aluminum cans best support a circular economy. The study showed that compared with aluminum cans, more glass and plastic bottles end up in landfills because they are not collected. In addition, the losses in the recycling system, once collected, is three times higher for plastic and glass bottles than for aluminum cans.
John Deere and Ford collaboration
Earlier this year, Ford and John Deere teamed up to produce a new sustainable concept Gator, a machine prototype built in collaboration with Ford Motor Company's sustainable materials team to examine ways of taking waste streams, like plastic bottles, and turning them into viable machine components. The machine featured a hood made of plastic bottles pulled from the Mississippi River and a storage bin made of coconut filler. Other materials used in the production of the prototype included soybeans, flax fibre, sugar cane, hemp fibre, and fishing nets.
Related Articles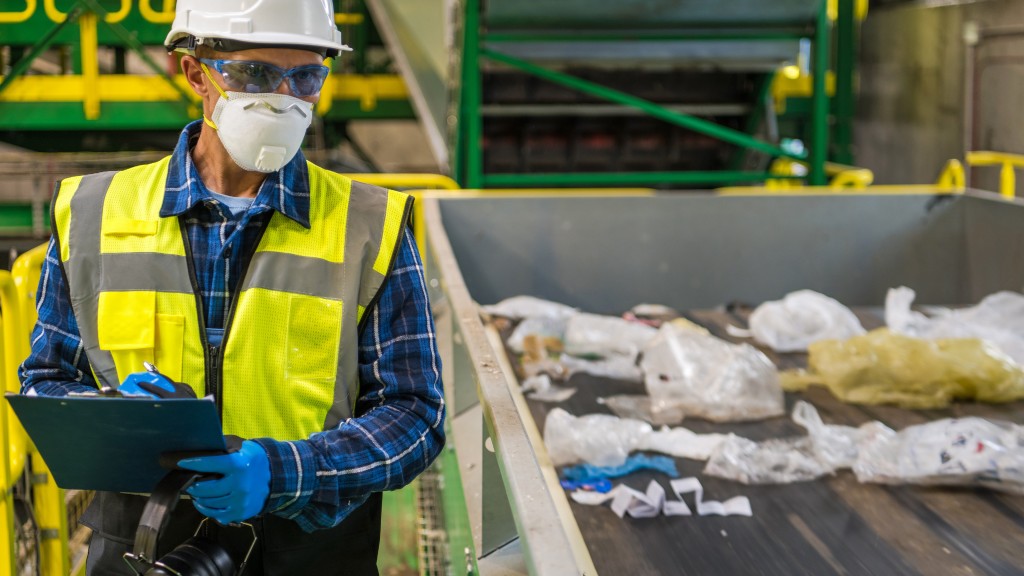 Global Recycling Standards Organization appoints new interim executive director