Mack electric collection truck part of $10 million NYSERDA clean transportation solution award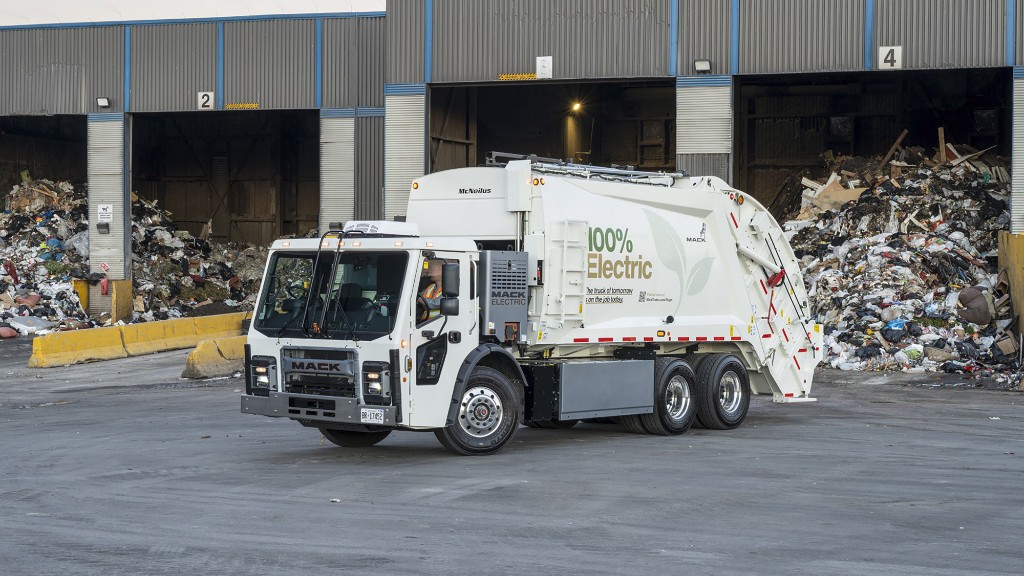 Mack Trucks' Mack LR Electric is part of a winning submission for a $10 million award by the New York State Energy Research and Development Authority (NYSERDA) to introduce clean transportation solutions to Hunts Point in the South Bronx.
The award is part of the New York Clean Transportation Prize program designed to advance solutions to reduce air pollution, enhance electrification, and grow mobility options in underserved communities across the state. Administered by NYSERDA, the program supports New York State's goal of an 85 percent reduction in greenhouse gas (GHG) emissions by 2050 as outlined in the Climate Leadership and Community Protection Act.
Mack Trucks' parent company, Volvo Group North America (VGNA,) won the award in the Clean Neighborhoods category and will be the project leader for a multi-pronged approach to introduce accessible and affordable clean transportation solutions to companies in Hunts Point in the South Bronx.
"As the state of New York looks to reduce emissions, they are wisely looking at the entire food distribution chain including the movement of refuse," says Jonathan Randall, Mack Trucks' senior vice president of sales and commercial operations. "The Mack LR Electric model exemplifies Mack's commitment to sustainable transportation solutions. It produces zero emissions, and it will help reduce air and noise pollution in Hunts Point."
Hunts Point is home to a large wholesale food hub, nine waste transfer facilities, several large recycling yards, a wastewater treatment facility, and a residential community of nearly 13,000, all located in the southern tier of the poorest urban congressional district in the United States. Electrification of local truck fleets offers the most direct approach to comprehensively addressing freight transportation emissions in the area.
The Mack LR Electric is one of nine trucks that VGNA will provide to various organizations in Hunts Point. The LR Electric will be operated by Royal Waste, a New York City-based company that provides sustainable waste reduction strategies and recycling programs.
The truck will reside at the planned Recharge Hub, to be built and run by partner Shell Recharge Solutions. It is a new, public, freight-focused charging hub on a 3.2-acre brownfield site in the Hunts Point Food Distribution Center (FDC). The hub will establish an ecosystem for zero-tailpipe emissions freight in Hunts Point and address the high cost of fast-charging deployment.
"We are honoured to be a part of the winning solution for the Clean Neighborhoods category," Randall says. "Mack has an ongoing commitment to fulfill customers' sustainability goals, as well as Mack's goal of having 35 percent of its sales be for electric vehicles by 2030."
The Mack LR Electric, launched in March 2022, offers a standard 376 kWh total battery capacity for 42 percent more energy and an increased range between vehicle charges. Twin electric motors produce 448 continuous horsepower and 4,051 lb.-ft. of peak torque output from zero RPM.
Related Articles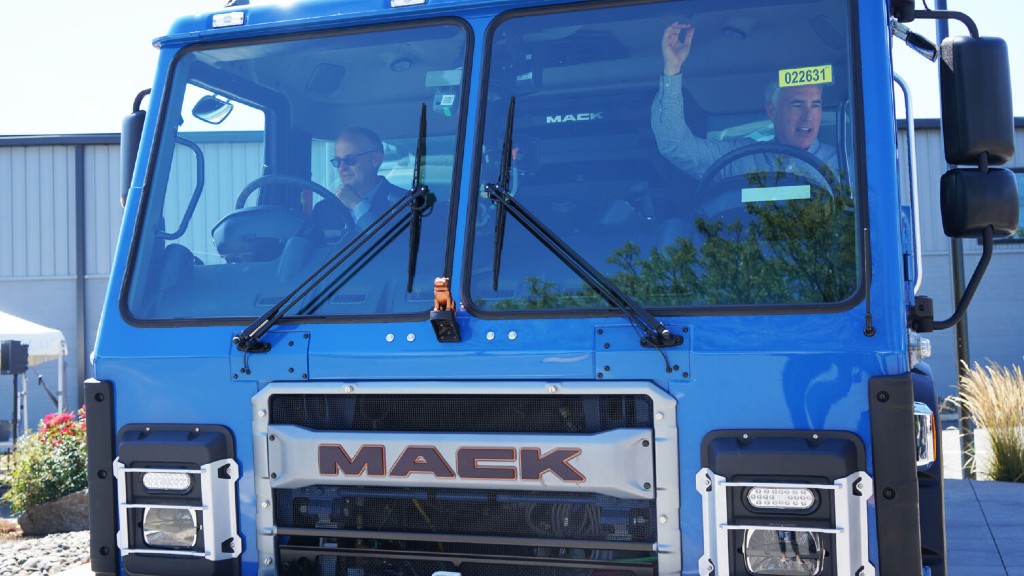 U.S. Senator test drives Mack electric collection vehicle at Lehigh Valley Operations facility