Autocar celebrates 125 years of custom-engineered vocational trucks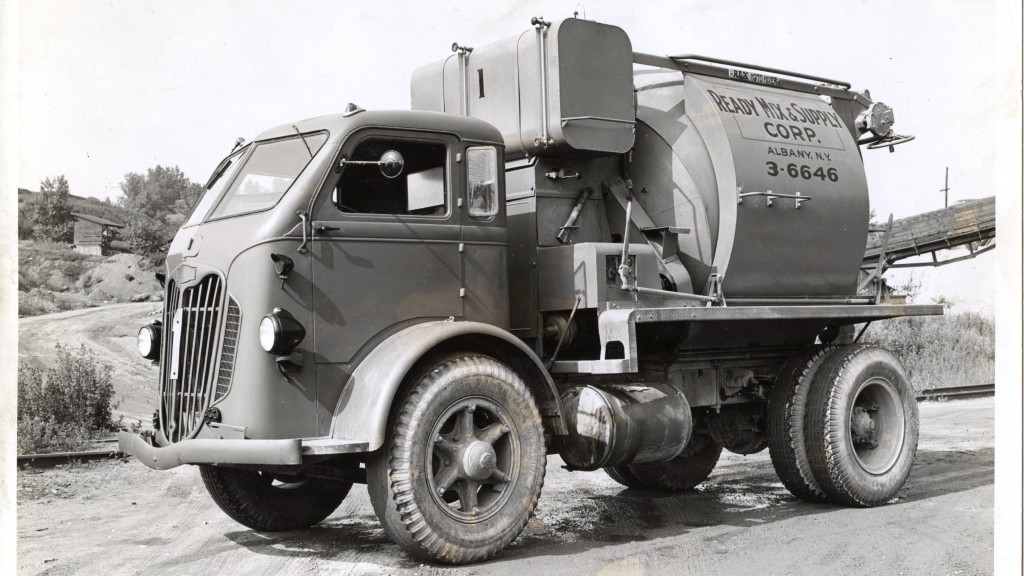 Autocar, LLC, has celebrated 125 years of custom engineering in the vocational trucking industry. Autocar is a manufacturer of severe-duty, custom-engineered vocational trucks. Since the brand's creation in 1897, trucks carrying the Autocar name have been custom engineered to user specifications. This ethos remains the core of the brand today: a direct relationship with users to exceed their expectations.
"For well over a century, the Autocar brand has exemplified innovative designs, agile custom engineering and purpose-built severe duty trucks that continue to shape the American vocational truck industry," says Andrew Taitz, chairman of Autocar.
Exactly 125 years ago, Louis Semple Clark introduced the world to the "Autocar No. 1," an automobile that shaped the American automotive industry. A few years later, that early company evolved into producing tools for the vocational truck industry with the introduction of the double-rear reduction axle, a tool still used by Autocar for select applications.
A legacy of fleet electrification. Trucks bearing the Autocar badge ushered the industry into the era of electrical vehicles almost 100 years ago. Starting in the 1920s, the first vocational trucks carrying the Autocar name offered electric vehicle options for commercial use after the need for modernization and leaner business operations was recognized. These trucks were common throughout the 1920s and 1930s with Autocar's E1, E3, and E5 models found throughout America's city streets.
Now, almost 100 years later, Autocar is reintroducing all-electric zero-emission vocational vehicles such as the E-ACTT and the E-ACX. The E-ACTT all-electric terminal tractor has a duty cycle of up to 22 hours per charge with significantly lower maintenance and increased productivity. The recently-launched E-ACX, a severe-duty refuse collection cabover, uses a universal battery and a proprietary electric powertrain system specifically designed for severe-duty vehicles. As more fleets look to electric options for sustainability, the same benefits of reliability and cost-savings discovered over a century ago continue to resonate with fleets today.
Autocar does not design proprietary parts into their trucks. The company offers warranties on nonproprietary parts, sets its business up to work directly with the user on design, and offers 24/7 support from factory-trained technicians for the life of the truck.
Trucks are custom engineered for each user application. Every truck built by Autocar is user-specific and custom-engineered for the unique demands of the application.
In 2021, Autocar ushered in the future of the brand's conventional truck model with the introduction of the DC-64 truck series, a model configured to support refuse and construction applications such as roll-offs, dump trucks, mixers, and concrete pumps. The DC-64 has a galvannealed steel cab, ideal driver visibility, 160k PSI chassis, and partners with body companies to deliver ideal body integration. In addition to the conventional cab designs, Autocar manufactures two cabover models, the ACMD and ACX, as well as the ACTT terminal tractor and E-ACTT all-electric terminal tractor.
Autocar knows that maximum uptime is a top priority for fleets and operators, which is why all Autocar trucks are engineered to their specific application and body. With several body integration options, Autocar team members learn the needs of their users' businesses first and then build a complete tool to exceed expectations.
Related Articles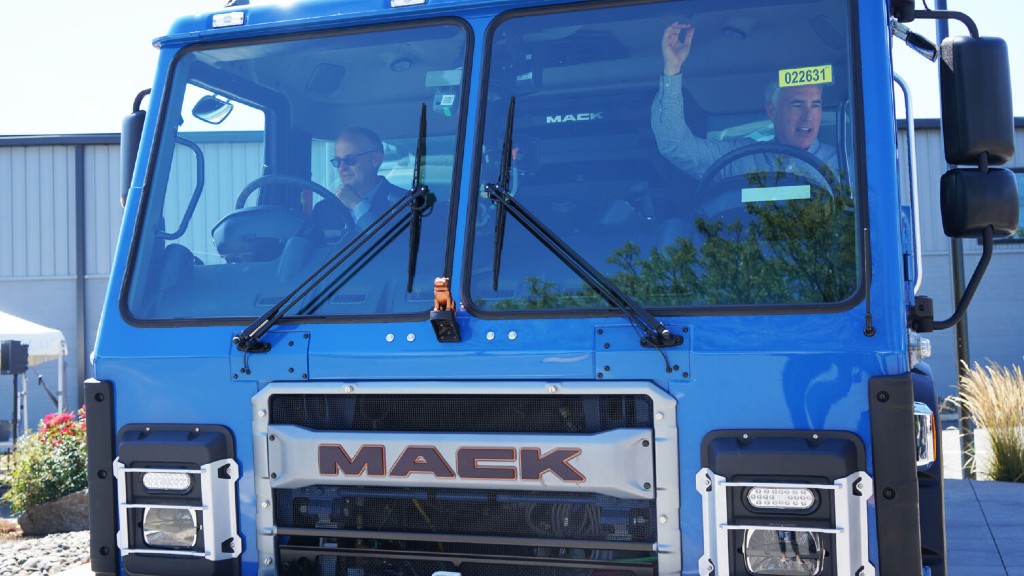 U.S. Senator test drives Mack electric collection vehicle at Lehigh Valley Operations facility