Custom Recycling utilizes WEIMA drainage press to increase aluminum can recycling rates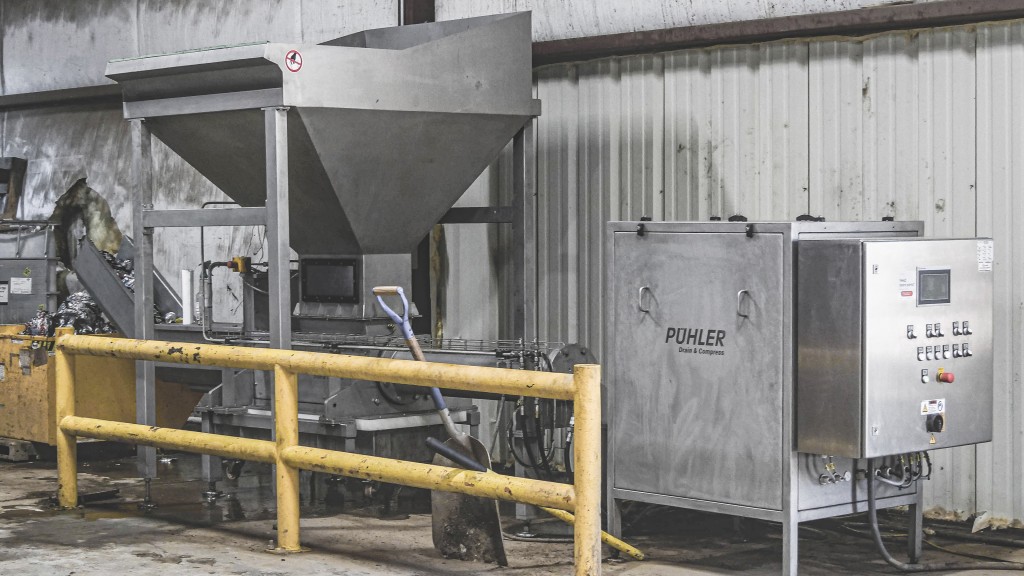 A company called Custom Recycling is not far from WEIMA's North American headquarters. This recycling facility is tucked into nineteen acres of trees and farmland. It is home to an entire team of individuals with one goal: to take residual metal scrap from companies in the area and divert it from going to the landfill. The facility is also home to a G series drainage press from WEIMA.
Custom Recycling was founded with growth in mind
Custom Recycling was founded thirteen years ago, not far from its current facility in Monroe, North Carolina – just outside of Charlotte, North Carolina. As it expanded its recycling capabilities, the company needed to find more space. It moved across the Carolina border to York, South Carolina, where it found room to grow. It can still serve the Charlotte metro area from this location, where 43 employees report to work each day.
From steel to copper to aluminum and beyond, Custom Recycling recognizes that each material or manufacturing process is different. Because of this, it specializes in tailored recycling solutions for each recycler. A one-size-fits-all mindset is often ineffective, and Custom Recycling is always up to the challenge of finding a solution that works.
Finding value in new places
The G.200 drainage press from WEIMA processes pallets of filled aluminum cans that were rejected from local beverage suppliers and canning lines. These cans would typically be dumped out by hand or discarded into a landfill were it not for this machine. The drainage press makes it possible to drain the filled cans and compress the aluminum in one step. This makes it possible to recycle aluminum, which can be made into new things.
The company receives out-of-spec cans (also called "UBCs" or "used beverage containers") from local beverage manufacturers and distributors. These cans are often underfilled, out of date, or the containers are misprinted. Two employees dump the cases of full cans from their cardboard packaging into a tipping device used to load the hopper of the drainage press. The machine punctures the cans within the hopper, and the liquid drains out of the machine while the aluminum is simultaneously compressed into 200 mm discs. The discs are baled and left to dry out for two to three weeks, at which point they are sold to a metal mill for further processing. The cardboard packaging is also baled and sent to be recycled.
When Custom Recycling's management team realized there was an untapped market within the UBC sector, they reached out to WEIMA for a solution. Luckily, both companies are within the same county of South Carolina, so partnering on this project made sense.
"It has been a great partnership. WEIMA has been great to work with. While looking for a solution in separating the liquid and aluminum for our full beverage cans, we came across WEIMA. Luckily, they were local and invited us the next day for a demonstration. Instead of waiting for [a machine] to be built, they allowed us to purchase their floor model, so we didn't have to wait," says Tim Weaver, CEO/owner of Custom Recycling
To continue helping local companies with their scrap handling, Custom Recycling established its own in-house trucking company in 2016. This adds flexibility in transportation and allows Custom Recycling to offer its customers set prices from start to finish. The fleet consists of seven trucks that strive to pick up material within 24 hours of receiving a call for service.
Looking to the future
The UBC recycling portion of the business makes up only two percent of Custom Recycling's overall process. The company processes between 1,000 and 1,200 pounds of product per day in this part of the business, showing how much recycling truly takes place on this campus.
"Custom Recycling is always looking for new technology to help process faster and more efficiently. I am sure we will partner with WEIMA in the near future on another piece of equipment in order to do so," says Custom Recycling Operations Manager Jeff Jaffray.
Company info
3678 Centre Circle
Fort Mill, SC
US, 29715

Website:
weima.com
Phone number:
803-802-7170 or 888-440-7170 (toll free)
Read more