Torch cutting gets greener for AltaSteel
SPARCS cuts through the smoke for recycler faced with monumental task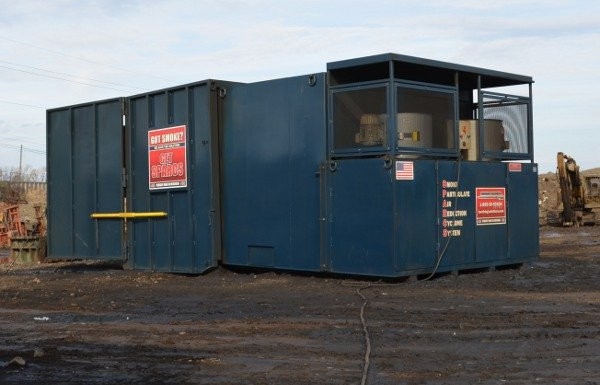 K&K Recycling Services is a state-of-the-art scrap metal collection, recycling and processing company. Grown from a local ferrous scrap hauler and recycler headquartered in Pickering, Ontario, the company is now an international scrap metal recycling and industrial services company operating in Ontario, Western Canada and the Northeastern U.S.
For years, K&K was faced with the challenge of cutting large scrap steel monuments (huge pots of steel poured and discarded from a steel plant, and which had accumulated since 1953) located on a large section of a site owned by AltaSteel, located in Edmonton, Alberta. AltaSteel's plant on the site has both melting and casting facilities and a production capability of over 350,000 tons of steel billets annually. K&K says while it looks like a large field full of concrete, it is accumulated steel that couldn't be cut in the past, due to the large amount of smoke and air pollution that would have been generated. After K&K first begun cutting the material, the operation was shut down by government regulators due to environmental air quality concerns.
"We were getting a lot of smoke and needed to control the poor air quality," said Kevin Morgan, founder and CEO, K&K Recycling Services.
K&K's solution ended up coming from Michigan-based Torching Solutions, LLC, who says this kind of smoke problem has plagued the metal recycling industry for years. Torching Solutions developed its patent-pending SPARCS (Smoke Particulate Air Reduction Cyclone System) as a solution to smoke opacity issues involving the torch cutting of certain metals. The company says SPARCS broke new ground in 2012 when it was introduced, and has since had great success helping metal recycling yards with torch-cutting operations avoid air quality violations and reduce opacity emissions.
SPARCS is a self-contained, modular industrial vacuum which filters torch smoke particulates from the air, thereby greatly reducing smoke opacity. The system runs on electric power, is fabricated from heavy gauge steel, and is easily maintained with low operating costs. SPARCS also uses a buffered cutting area, a cyclone vacuum area, and a filter/fan assembly, all of which fold up for easy portability.
Additionally, Torching Solutions says, SPARCS is easy to install and maintain and allows operators to torch a variety of sizes, shapes and metal types. Three standard sizes are available as well as custom sizing and a very portable, compact, fourth size.
After K&K installed SPARCS at the AltaSteel site, government officials took new air quality tests before operations could start. The "all-clear" was given to use SPARCS for the job, and K&K was able to start working on recovering the discarded steel for AltaSteel again.
Currently, K&K has the SPARCS system set up on AltaSteel's mill site, configured for two torchers to work side-by-side in the same unit. This setup was deemed optimal, as they would be cutting very large pieces of steel (eight feet high by nine feet across) into two foot by two foot pieces.
After initial operation, K&K says they modified AltaSteel's SPARCS to add a roof that sits over the top of the wind-break-doors to help keep the dirt and black smoke contained. K&K is now successfully torch cutting an entire field full of steel. They have been working onsite for a year and have processed 500-600 tons of steel per month.
"Using SPARCS is the only way we could cut this material for our customer due to government regulations," said Morgan.
According to Torching Solutions, AltaSteel is reaping the benefits of the successful recycling of scrap steel from their Edmonton operation, in more ways than one. Not only can they reuse the recyclable material that is cut, they can now access the land they couldn't use previously.
Company info
Related Articles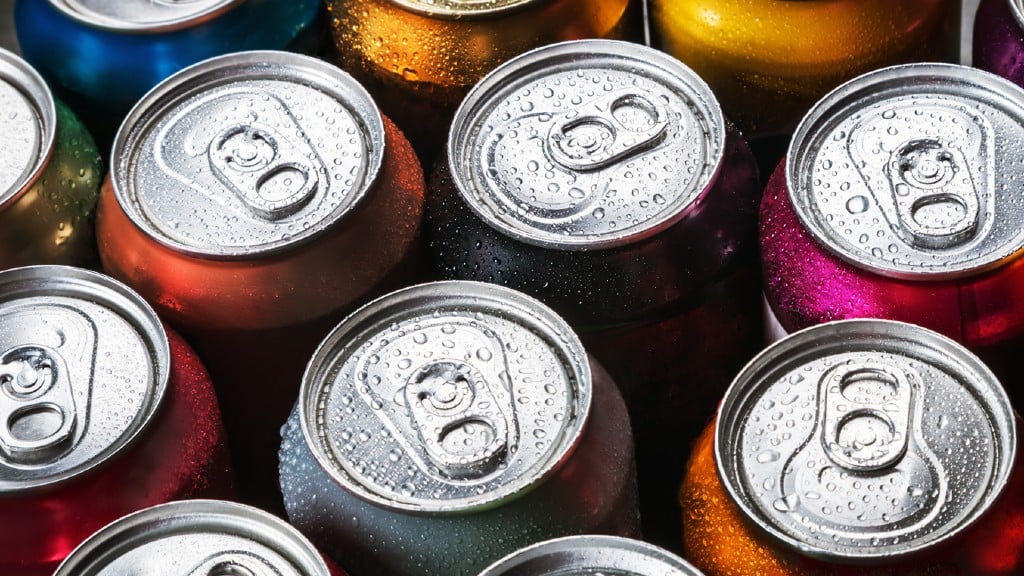 Robot funded by CMI to save more than 1 million aluminum beverage cans annually from landfill