Progressive load springs increase stability of Mack's new suspension system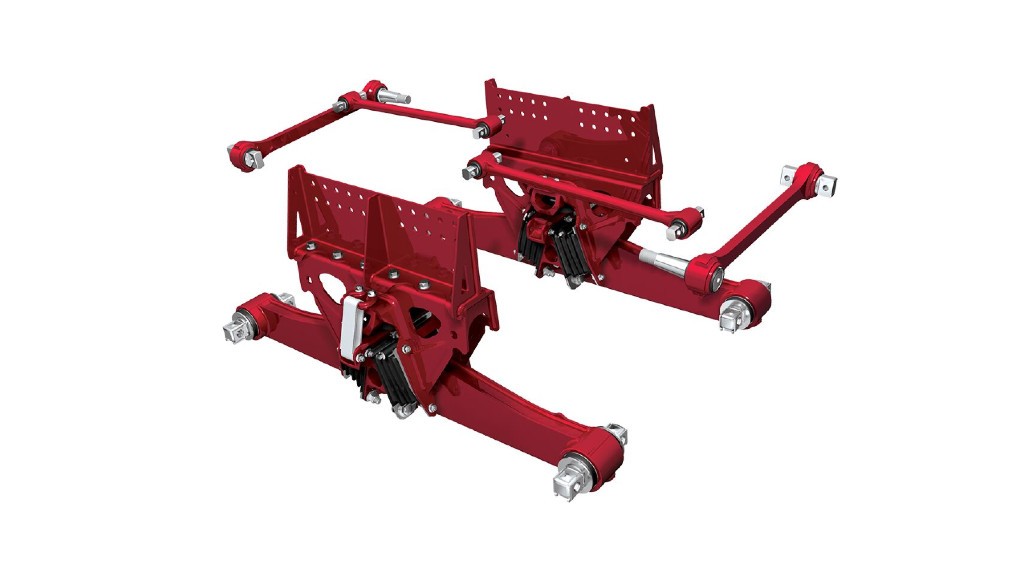 The Mack LR and Mack TerraPro models are available to order with the optional HAULMAXX EX suspension system, improving capability, uptime, and total cost of ownership.
"The newly available HAULMAXX EX suspension on our cab-over models gives our customers more choice and offers increased capability offering capacities of 40,000 pounds, 46,000 pounds, and now 52,000 pounds, with up to a 75,000-pound site rating," says Josh Seiferth, Mack Trucks cabover product manager. "The heavy-duty rubber suspension also increases durability and maximizes the life of the components for improved uptime and total cost of ownership for the customer."
The HAULMAXX EX features a progressive load spring system that adjusts to the load for a combination of empty-ride quality and loaded stability. Angled bolster springs and progressive load springs provide exceptional stability for demanding applications.
The suspension design delivers an improved ride, reduced road shock, wheel hop and vibrations to the vehicle for longer service life and fewer repairs. The design requires no lubrication, has fewer bushings to maintain and features an integrated jounce stop that protects the rubber components from compression, ultimately reinforcing the vehicle's durability.
Mack LR and TerraPro models equipped with the HAULMAXX EX suspension offer increased tire clearance and up to 17 inches of diagonal wheel articulation for excellent off-road mobility on the challenging terrain often encountered by vocational trucks. The tire clearance was improved on the HAULMAAX EX to include packages with 315 tires and nine-inch steel wheels while continuing to meet the SAE standard for tire chain clearance.
The HAULMAXX EX suspension replaces the HAULMAAX and HN suspensions previously available on these models.