M&J Recycling launches new modular pre-shredder at IFAT 2022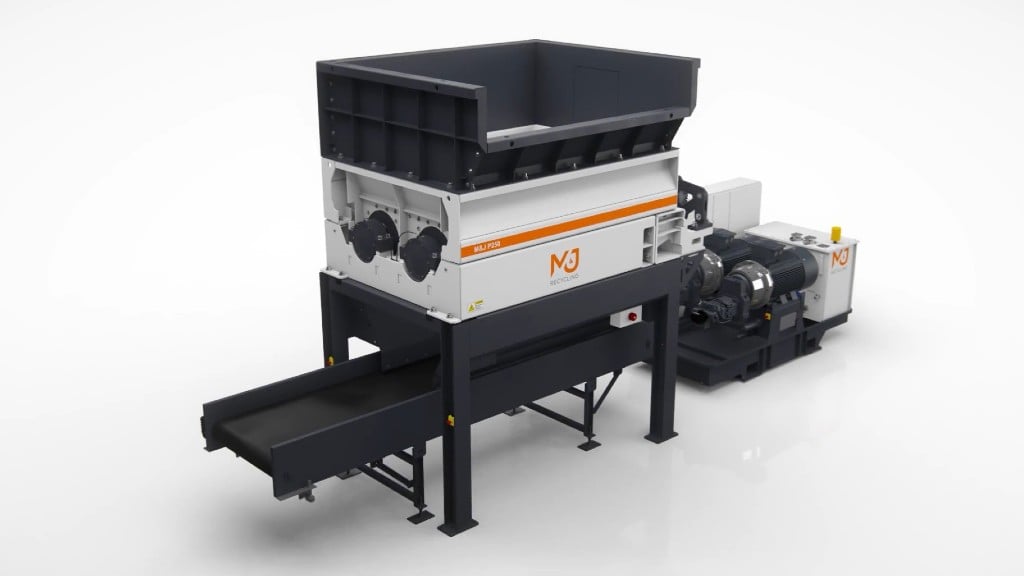 M&J Recycling launched the P250 pre-shredder at IFAT 2022. The machine has a modular design and a new E-drive option with up to 50 percent lower energy consumption.
The modular M&J P250 pre-shredder is the next generation of the former M&J 4000S pre-shredder. The modular design of the new machine delivers daily benefits and has a beneficial impact on what it costs to have the machine running. The individual parts can be dismantled quickly, saving time and money on servicing the machine, as well as on ongoing maintenance.
The modular design also has the advantage of only needing to replace the parts that are actually worn. This helps to produce a high uptime in production and large savings on the operating budget. The modular design also makes the service work on the machine safer and easier.
Features of the new E-drive
The M&J P250 on display at IFAT 2022 was equipped with M&J Recycling's new E-drive. It shreds with the same force as the hydraulic option, but uses up to 50 percent less power.
eFactor3 awarded Partner of the Year
During IFAT 2022 M&J Recycling hosted its annual partner seminar where Hartmut Bendfeldt, president of eFactor3 received the M&J Partner Award 2021.
"eFactor3 has made great decisions and achieved outstanding results as our sales and service partner in the USA," says Morten Kiil Rasmussen, commercial director at M&J Recycling.