Li-Cycle and Glencore enter into long-term commercial agreements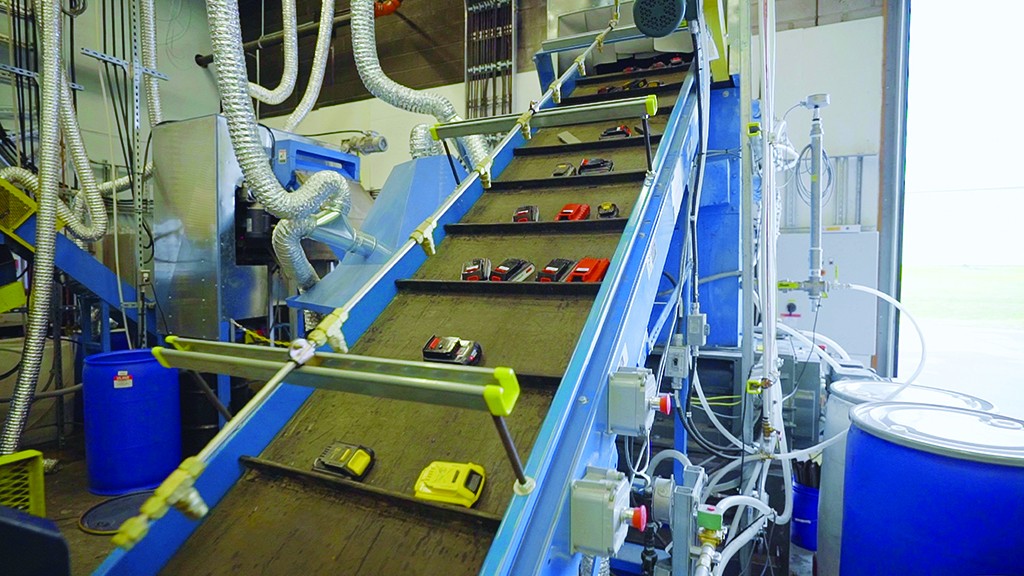 Li-Cycle Holdings Corp. has executed long-term commercial agreements with Glencore plc. Glencore has concurrently completed its $200 million investment in Li-Cycle through the purchase of a five-year convertible note, and that Kunal Sinha, Glencore's Head of Recycling, has been appointed to Li-Cycle's Board of Directors.
"We're pleased to launch our strategic partnership with Glencore, enabling us to pursue our shared vision to enable sustainable, localized supply chains for electrification metals. I am confident that we can better serve our collective customers by leveraging our complementary capabilities and delivering an integrated approach by combining primary and recycled metal supply," said Ajay Kochhar, Li-Cycle co-founder and Chief Executive Officer. "Further, Glencore's investment bolsters Li-Cycle's already strong balance sheet, further enhancing our ability to complete our current pipeline of Spoke and Hub facilities and meet our operating needs while maintaining financial flexibility."
Glencore is a provider of primary metals for lithium-ion batteries and electric vehicles, including being a producer of cobalt and a producer of class I nickel globally. Li-Cycle is a lithium-ion battery recycling company, driving value through the company's base of battery supply customers and its Spoke & Hub technologies. Bringing Li-Cycle's and Glencore's capabilities together will help accelerate the path to a circular economy for critical materials in the lithium-ion battery supply chain.
"Achieving our ambition of net zero total emissions by 2050, requires working collaboratively with other like-minded partners. We are pleased to work with Li-Cycle as a key strategic partner in closing the loop for battery metals, at scale, in localized supply chains, with a sustainable footprint that effectively combines primary as well as recycled raw materials," said Kunal Sinha, Glencore's Head of Recycling and Li-Cycle's newly-appointed director.
Glencore's completion of commercial agreements
With the commercial agreements in place, Glencore will become a partner to source battery feedstock for Li-Cycle's Spoke facilities, as well as both black mass and sulfuric acid for Li-Cycle's Hub facilities. Glencore will also complement Li-Cycle's existing partners through off-take and marketing of Li-Cycle's battery-grade end products and certain by-products produced at the Spokes and Hubs. Li-Cycle management will provide an overview of this strategic partnership in conjunction with its fiscal second quarter 2022 earnings webcast and conference call.
Closing of the Glencore $200 million financial investment
Glencore has completed its investment by purchasing a convertible note in the aggregate principal amount of $200 million. The note has a 5-year term and is convertible into common shares of Li-Cycle at a conversion price of $9.95 per common share. Interest payments will be in cash or payments in-kind ("PIK"), at Li-Cycle's election. The note is redeemable at the option of Li-Cycle at a redemption price equal to 100 percent of the principal amount of the note then outstanding plus accrued and unpaid interest, and subject to the issuance of certain warrants to acquire additional common shares at a price per share equal to the conversion price of the note until the original maturity date of the note. In addition, Glencore has entered into an amended and restated standstill agreement and Li-Cycle has granted certain registration rights to Glencore. If Glencore elects to convert the entire aggregate principal amount of the note, Glencore will hold an approximate 10 percent equity stake in Li-Cycle (based on the current number of outstanding common shares and not factoring in any accumulated PIK interest).
Kunal Sinha Joins Li-Cycle Board of Directors
Pursuant to certain director nomination rights granted to Glencore, in connection with Glencore's investment in Li-Cycle, Kunal Sinha, Glencore's Head of Recycling, has joined Li-Cycle's Board of Directors. Mr. Sinha has been with Glencore since 2012. Prior to his current role, Mr. Sinha was the CEO of Glencore's North American Sulfuric Acid business. Prior to joining Glencore, he worked for six years in Management Consulting at ZS Associates. Mr. Sinha holds an MBA from the London Business School, an M.S. in Systems and Entrepreneurial Engineering from the University of Illinois at Urbana-Champaign, and a B.Tech. in Mechanical Engineering from the Indian Institute of Technology (IIT), Kharagpur.
Additional information regarding this announcement may be found in a Form 6-K that will be filed with the U.S. Securities and Exchange Commission and the Ontario Securities Commission.
This announcement is neither an offer to sell nor a solicitation of an offer to buy any of these securities and shall not constitute an offer, solicitation, or sale in any jurisdiction in which such offer, solicitation, or sale is unlawful. The Common Shares to be issued in connection with the Investment have not been registered under the U.S. Securities Act of 1933, as amended, or any state securities laws and may not be offered or sold in the United States absent registration or an applicable exemption from the registration requirements.
If you have received (or are viewing) a copy of this document translated into a language other than English, such translated copy is qualified in its entirety by reference to the English version thereof, and in the event of any conflict the English version will govern.