(VIDEO) Greyparrot raises $11 million in Series A funding to expand waste industry data collection
Greyparrot has closed an $11 million Series A funding round. The investment, led by Una Terra, with participation from investors including Closed Loop Partners, Unreasonable Collective, and SpeedInvest will enable Greyparrot to grow its global footprint, expand to new waste types to include some of the world's heaviest polluting industries, and double down on its research and development.
To date, there has been limited data on the 2.1 billion tonnes of waste produced each year and this means there has been no systematic transparency on its composition or accountability for how waste is managed. This goes some way to explaining why recycling rates have remained at 10 percent at best. Despite consumers' best efforts to recycle, poor packaging design and ineffective sorting means that much of what goes into recycling bins still ends up in landfills. Greyparrot's investment comes as mounting regulation fuelled by consumer demand continues to put pressure on the $1.6 trillion waste management industry to clean up the planet.
Since its inception in 2019, the Greyparrot AI-powered computer vision system has analyzed over ten billion packaging items in sorting plants to increase recycling rates and introduce accountability to the waste value chain. Its customers cover 60 percent of the waste management market including companies such as Suez, Biffa, and Veolia. The data the company has gathered on product packaging is directly impacting policy and packaging design, enabling data-backed decisions to be made by stakeholders along the entire waste value chain. Additionally, suppliers of recycling hardware have integrated the Greyparrot AI model into their sorting machinery and robots. With this, Greyparrot enables the industry to elevate the performance of its sorting infrastructure with AI intelligence.
"Waste has been recognized as the fourth biggest contributor to climate change, yet the data surrounding it has been sparse at best," says Mikela Druckman, co-founder and CEO of Greyparrot said. "This is a huge missed opportunity. We are putting a monetary value on waste – something that is perceived to have a negative value. Providing access to granular waste data can also have a big impact at a macro level, helping to shape government policies around recycling and influencing the decisions producers make about their packaging."
Biffa is trialling the Greyparrot system at its Plastics Recovery Facility in Wigan.
"The technology has the potential to give us great visibility into our operations and directly aligns with our vision of enabling a circular economy," said site manager Ian McSpirit. "We're using the systems to provide real-time analysis of the purity of our PET output material."
"Greyparrot's AI-powered system has the potential to track billions of packages and materials in the recycling value chain which will lead to a number of major efficiencies," says Ron Gonen, founder and CEO of Closed Loop Partners. "Their technology can integrate easily with existing recycling infrastructure, improving efficiency, and material capture rates. Closed Loop Partners looks forward to working with their team as they grow their reach and impact around the world."
Related Articles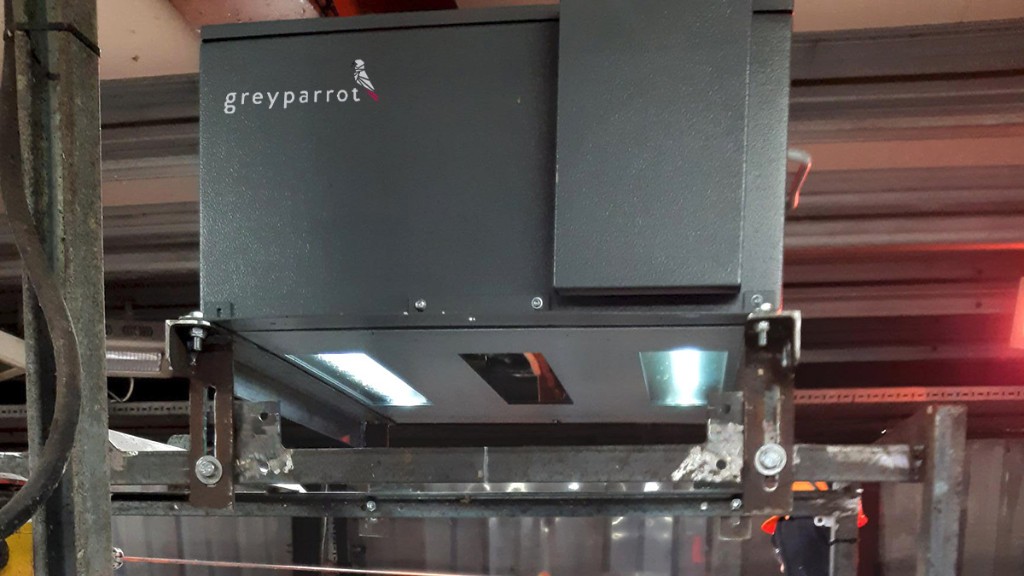 (VIDEO) Greyparrot's hybrid AI waste recognition system receives £488,000 development grant