Mack Trucks launches electric collection vehicle route and incentivization program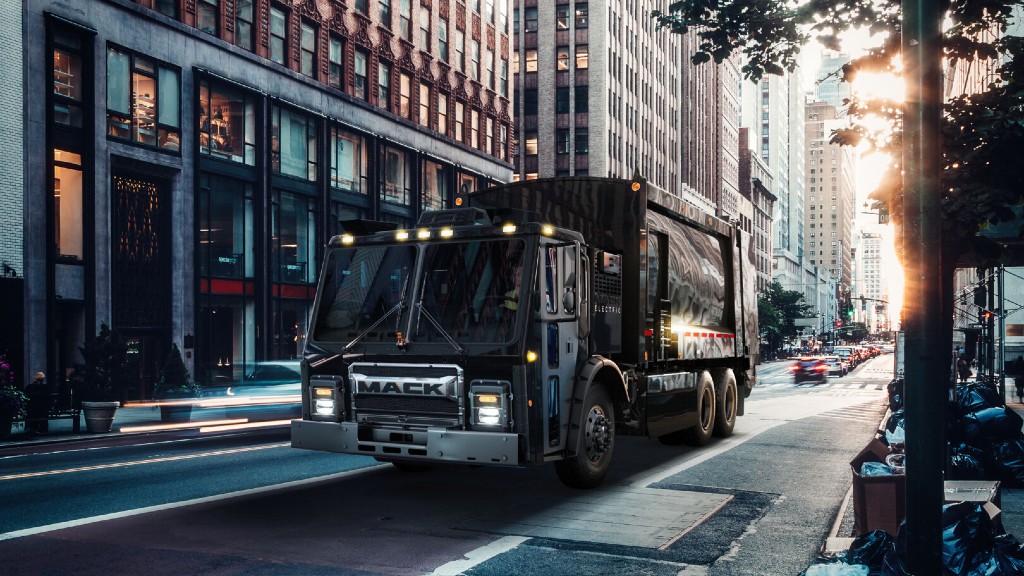 Mack Trucks has launched its Electrify My Refuse Route program, a program that rewards customers for sharing their refuse routes to prepare the fleet's readiness for the Mack LR Electric refuse vehicle.
Through the Electrify My Refuse Route program, customers simply download the Mack Route Recorder app to receive up to $750 in Mack parts reward cards for sharing valid refuse collection routes. Customers who then purchase or lease the Mack LR Electric refuse vehicle can receive $25,000 for charging hardware reimbursement and $10,000 in additional charging reimbursements for each further vehicle purchased.
"Mack is committed to helping customers make the transition to e-mobility, and one way in which to do that is to find ways to mitigate the infrastructure costs, which can prove to be a barrier to electrification," said Jonathan Randall, Mack Trucks' senior vice president of sales and commercial operations. "The battery-electric Mack LR can help customers achieve their sustainability goals, so Mack wants to do whatever we can to encourage customer adoption of the zero tailpipe-emissions truck."
To qualify for parts reward cards and the additional incentives, customers email Mack their recorded collection routes. The customer is rewarded $250 in reward cards for each submitted qualified route, with a limit of three per customer. Those that receive charging hardware reimbursement following a purchase or lease are limited to specific charger models and manufacturers.
The next generation LR Electric features 42 percent more energy and a standard 376 kWh total battery capacity offering an increased range. Featuring twin electric motors, the Mack LR Electric offers 448 continuous horsepower and 4,051 lb.-ft. of peak output torque from zero RPM. The LR Electric has a two-speed Mack Powershift transmission, Mack mRIDE suspension and Mack's proprietary S462R 46,000-pound rear axles.
The LR Electric's vehicle propulsion is offered through four NMC (Nickel Manganese Cobalt Oxide) lithium-ion batteries that are charged through a 150 kW, SAE J1772-compliant charging system. The four batteries also provide all power for every onboard accessory, driven through 12V, 24V, and 600V circuits. The two-stage regenerative braking system helps recapture energy from the hundreds of stops the vehicle makes each day with an increasing load.
"Mack continues to make investments in e-mobility, and we believe the Electrify My Refuse Route program is just another example of this," said George Fotopoulos, Mack vice president of e-mobility.
Mack also continues to support its dealers as more become EV-certified. Mack currently has Certified Electric Vehicle (EV) dealers in California, Idaho, Montreal, Quebec, and Pennsylvania.
Mack began serial production of the LR Electric in 2021 at its Lehigh Valley Operations facility in Macungie, Pennsylvania, where all Class 8 Mack vehicles for North America and export are assembled.
Related Articles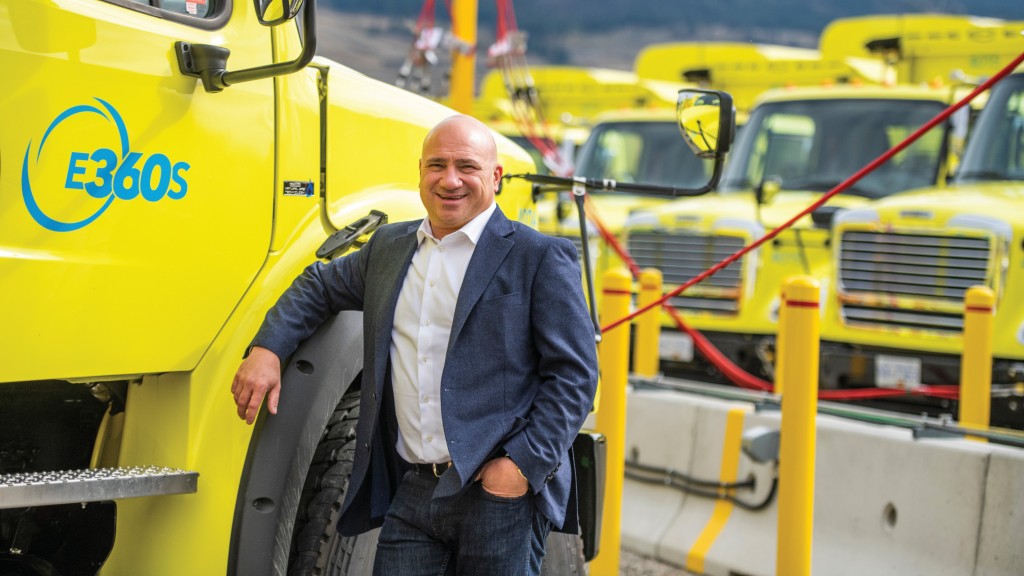 Environmental 360 Solutions expecting a second big year of growth