Letter from the Editor: What goes where?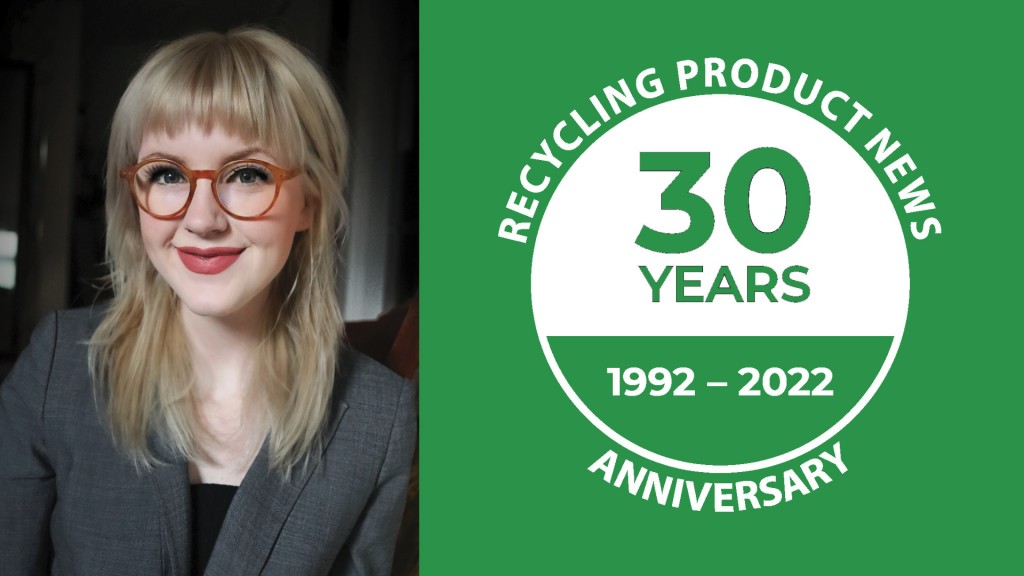 When I woke up on my first day as the new editor of Recycling Product News, I was disappointed to find that no one had uploaded the full spectrum of industry knowledge straight to my temporal lobe like some kind of overnight software update. Stepping into my new role didn't miraculously grant me decades of experience and expertise like I had hoped. I still get overwhelmed at food courts when it comes time to dispose of the things on my tray. Are these particular utensils compostable? What exactly is this container made out of? Which bin do I put it in?
It can feel like there are simultaneously too many and too few options. I sort my waste as best I can, put the tray in the return pile, and turn around only to see someone else facing the exact same dilemma that I just had. They weigh their options, notice the line growing behind them, and then dump the entire contents of the tray into the garbage can in defeat - something that has probably already happened hundreds of times that day. It's clear that there is more for all of us to learn about recycling, including me.
I've been involved with Recycling Product News for a number of years now as Baum Publications' digital editor, and am excited to fully immerse myself in an industry that I have already been paying attention to and actively participating in, albeit at a bit of a distance as I simultaneously worked on our other publications. While interviewing key players and covering news releases for the recycling, composting, and waste-to-energy sectors is comfortable and familiar territory for me, stepping into this new role allows me to expand on my existing industry knowledge and provides an opportunity for even deeper learning.
As Recycling Product News celebrates its 30th anniversary this year, I hope to be writing the editor's letter for our 50th, 75th, and maybe even 100th anniversary. We've covered a lot of ground as a publication in the last few decades, and there's still more work to be done as the industry shifts and changes. I look forward to working alongside the recycling community as we all strive towards a common goal of establishing a more circular economy and creating a world with less waste, something that I want to actively participate in rather than just write about.
It is both invigorating and exciting to look towards the wealth of knowledge that is available to me in this industry, and I look forward to meeting industry stakeholders face-to-face later this month at the 2022 ISRI Convention and Exposition, my first industry event as editor.
This article was originally published in the March 2022 edition of Recycling Product News, Volume 30, Number 2.