Atlas Organics provides low-cost composting solution to rural and metropolitan municipalities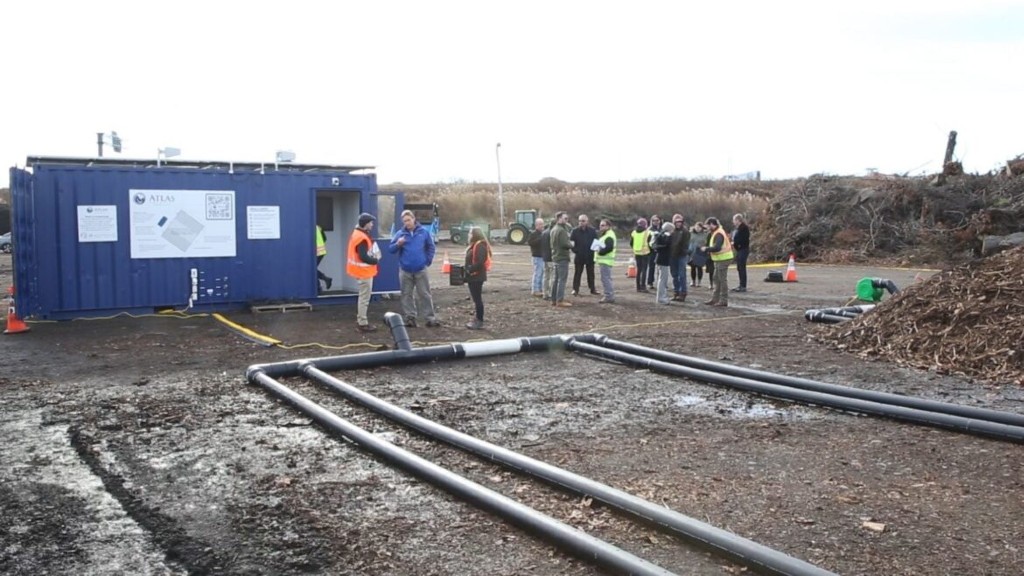 Atlas Organics' EASP modular unit in West Haven, Connecticut, is a fully remote, off-grid solution to diverting organic waste and creating quality compost. The EASP modular unit powers all blowers as well as monitoring and control systems needed to run an extended aerated static pile (ASP) composting site. The modular unit in West Haven is made using a 20-foot shipping container and outfitted with a newly developed control system that allows operators, managers, and engineers to see and communicate with the unit remotely.
"Our hope for this project is that it demonstrates to the people of West Haven and other municipalities, that when you are faced with solid waste management decisions, there are things you can do. This ASP project will show that we can incorporate more and more organics from our waste stream into a usable product," says Doug Colter with the City of West Haven. Colter, the city's project manager, is overseeing a food waste diversion and compost pilot project funded in part by a grant from the U.S. Agriculture Department's Natural Resources Conservation Service Urban Farming program.
According to Colter, the composting project is permitted by DEEP as a pilot program in cooperation with SCRCOG and is a public-private partnership with Atlas.
The EASP modular unit is designed for small organic waste generators like the West Haven facility. The unit is a low-cost and reliable solution for large metropolitan areas as well as rural municipalities with limited resources.
"Modular units like these can finally provide a much-needed solution for municipalities with limited space. The modular unit allows for a large amount of material to be processed in a small space with limited infrastructure," says Atlas Organics CEO, Joseph McMillin.
The unit comes equipped with heavy-duty temperature probes, a complete solar PV system, 3-blower EASP system with piping, and solvita maturity kits used in soil testing.
Company info
156-B Magnolia St.
Spartanburg, SC
US, 29306

Read more