Durham college receives $900,000 to build new Centre for Organic Regeneration
New facility to complete field-to-fork-to-field loop at W. Galen Weston Centre for Food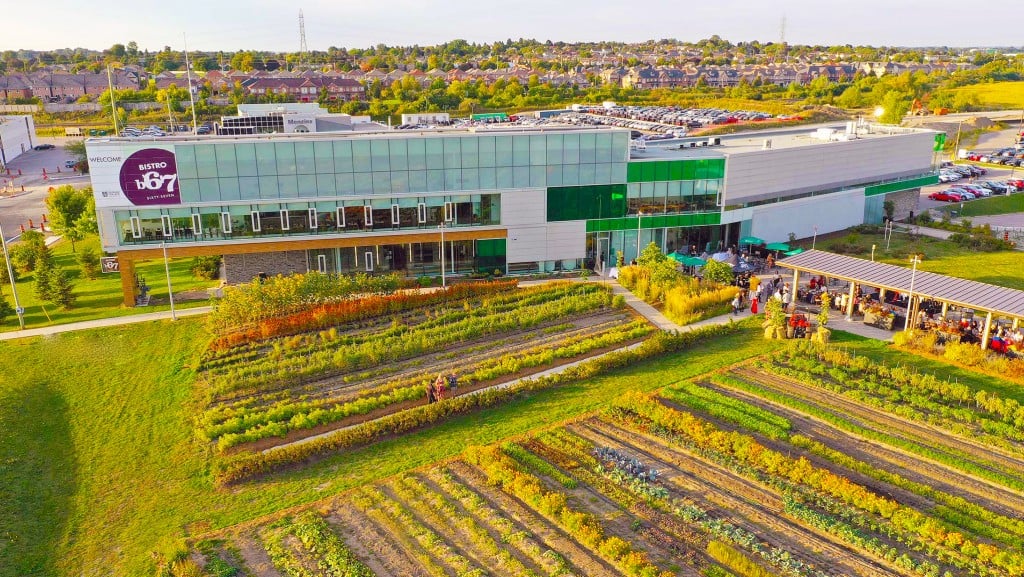 Durham College (DC) has received $900,000 in funding from the Weston Family Foundation to create a new Centre for Organic Regeneration at the W. Galen Weston Centre for Food.
A 1,500-sq. ft. facility and composting system, the Centre for Organic Regeneration will enable DC to complete the field-to-fork (and now back-to-field) loop by processing food waste from the Whitby campus and returning it to the earth, specifically the W. Galen Weston Centre for Food fields. This will reduce food waste on campus by 90 per cent while lessening the need for compost from outside sources.
The new facility will also create research and work-integrated-learning opportunities and will be incorporated into the curriculum for related programs.
"Sustainability in urban farming has always guided the development of the Weston Centre," said Don Lovisa, president, DC. "The new organic regeneration facility is one more way we can continue to lead the way in best practices for food and farming."
This donation represents the Weston Family Foundation's ongoing commitment to ecologically based agriculture practices, and its overall goal of delivering measurable impacts to the well-being of Canadians.
"We are pleased to help bring this world-class facility to life at Durham College," said Emma Adamo, chair, Weston Family Foundation. "We hope the Centre for Organic Regeneration will not only significantly reduce food waste on campus, but also provide a model for other like-minded institutions to emulate moving forward."
DC is proud of the continued growth and innovation at the Whitby campus and recognizes the integral link between this success and the generous history of support from the Foundation. Past donations have helped establish the W. Galen Weston Centre for Food, as well as the vertical and hydroponic facilities and expanded greenhouses, in addition to funding scholarships and bursaries for students studying programs through DC's School of Hospitality & Horticultural Science.
"Just as it takes a team of faculty, students and employees to bring our fields, gardens and orchards to life each year, it also takes a network of businesses and organizations to help the college achieve its goals," said Lovisa. "We are extremely grateful to the Weston Family Foundation for their support of the work we do each and every day to drive positive change and innovation in food and farming education."