Evonik partners with Vita Group to develop efficient polyurethane mattress recycling process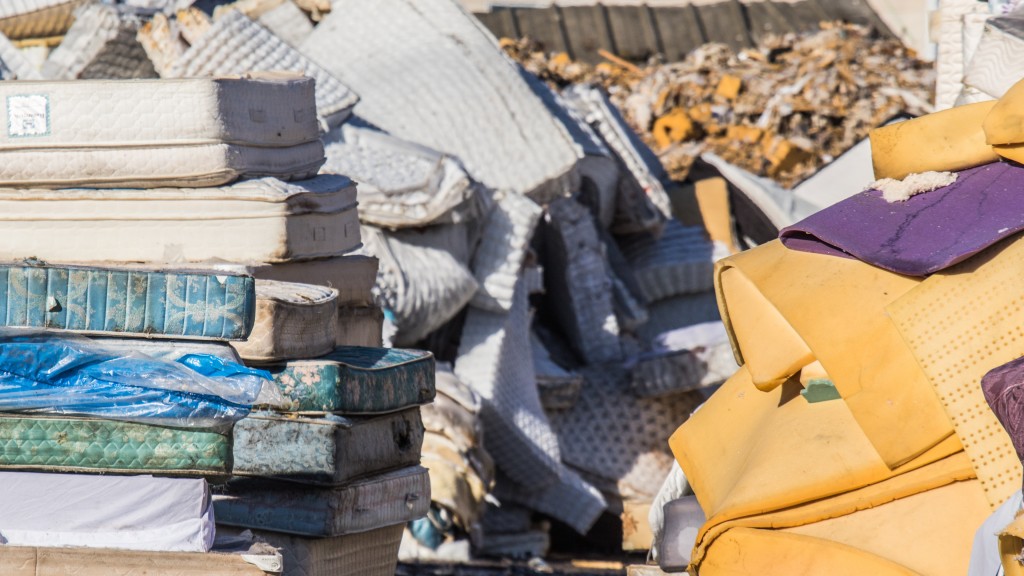 Evonik has used its expertise in polyurethane (PU) chemistry to develop an efficient chemical recycling process for converting flexible PU foams back to the original polyol raw material. As the next phase of the development, Evonik will scale-up trials of its new process, which has been further strengthened by its partnership with The Vita Group. The Vita Group has trialled the recycled polyols from Evonik's hydrolysis process in several of its flexible foam applications.
According to the latest report from EUROPUR, some 40 million mattresses are discarded each year in Europe alone, with the majority ending up as landfill creating the equivalent of 600 kilotons of waste, including more than 300 kilotons of PU foam. With the potential to recycle the main component materials used in flexible PU foams and PU foam-based mattresses, Evonik's process offers significantly higher use levels of the recycled polyol compared with existing commercialized technologies.
Evonik's solution will contribute to the global flexible PU industry's sustainability expectations of reducing waste and increasing the use of renewable raw materials in the production of its products.
"It's only by recycling products back to their raw materials and reusing them over and over again that we will enable a fully circular economy," said Ralph Marquardt, Head of Evonik's polyurethane additives business. "Our new hydrolysis process delivers recyclates of a quality and performance similar to that of virgin raw materials. Thus, innovative foam producers like our partner The Vita Group can meet their own sustainability targets, while continuing to deliver high-quality PU products."
Related Articles
Traditionally, waste management companies have operated using a simple "management of waste" approach to operating a MRF. Throughput targets and continuous operation (minimal downtime) were the main driving forces. The industry has changed however, and the focus moving forward is now on optimizing system performance and reliability, in conjunction with increasing recycling rates and a drive for a "greener" and more sustainable tomorrow.
When considering the addition of, or upgrade to, an "intelligent" MRF, for municipalities or private operators, the main factors should always be the client's (operator) current requirements, and evolving market needs, which include throughput, reliability, output quality, and adaptability. Equally important is a full understanding of what is really expected from any proposed system. Having an engaged and focused mindset for the project with the client from the beginning, will impact and drive the entire design process. This then impacts the overall project result, through to the productive, efficient, ongoing operation of the facility itself.