How extended producer responsibility is not set up to hold producers responsible
It's time to move away from weight-based criteria as a measure of success in the recovery of packaging 
Today, extended producer responsibility (EPR) is an inaccurate system that will not truly hold producers responsible for recovering the packaging objects they produce.
The reason? The EPR systems being put in place are based on the amount of weight of packaging rather than the number of recyclable objects put into the market. Until every recyclable object that is sold into the market can be accounted for and recovered, we will not truly have producer responsibility.
It's time to move away from weight-based criteria as a measure of success in the recovery and recycling of packaging.
As background, EPR was first introduced in Sweden as a concept by Thomas Lindhqvist in 1990. While first adopted in the EU, it now law in Maine with Maine L.D. 1541. Several other states have bills in motion including California SB-54 Plastic Pollution Producer Responsibility Act; Hawaii HB 1316, Maryland, HB 36, Massachusetts HD1553, New York S1185, Oregon HB2592, and Washington SB5022.
Many of the legislative EPR initiatives require that producers pay for a portion of the cost of recycling based on weight. The California Bill describes the problem facing America, and for that matter, the world: "The United States alone discards 30 million tons each year. Global plastic production is projected to more than triple by 2050, accounting for 20 percent of all fossil fuel consumption."
How many millions more objects will result from this tripling and can our recycling systems manage the number, not the weight, or will they continue to be overwhelmed?
Consider that with new manufacturing technologies, there are "more objects per pound" in the market. This greatly impacts recovery at recycling plants. In the last 45 years, the 2-liter plastic soft drink bottle has gone on a diet -- from weighing 68 grams to just 47 grams today, representing a 31 percent reduction per bottle, according to the American Chemistry Council. That reduction saved more than 180 million pounds of packaging in 2006 for just 2-liter soft drink bottles. The 1-gallon plastic milk jug has undergone a similar reduction, weighing 30 percent less than it did 20 years ago. But, none of this weight reduction resulted in fewer soft drink bottles or jugs being processed in recycling plants.
The EPA reports that "the recycling rate of PET bottles and jars was 29.1 percent in 2018, and the rate for HDPE natural bottles was 29.3 percent in 2018." Around a 30 percent success rate is a failing grade.
When a bottle is sold, it is scanned and accounted for from manufacturing until it is sold at retail. Walmart, Whole Foods and every other retailer have the technology and systems to account for every object inventoried, then sold. And sophisticated analytics and technologies are employed by companies like P&G, Ford, Google, Facebook and Apple to run their businesses.
If Walmart, and other retailers, are at the epicenter of retail sales and consumption, materials recovery facility (MRF) operators are at the epicenter of making our recycling programs successful worldwide. Every recycled object flows down MRFs conveyor belts.
For any "green, environmental, social and governance (ESG), EPR, climate change goal" initiative to be successful, we need the MRF operators to be the source to measure if an object is recovered. We have the ability now to scan an object at the MRF level to know if it was successfully recovered, with the information reported back to producers.
With reporting back to producers from MRFs, producers can then be held responsible and pay into the system accordingly. And, we need to start now. The fact is, we have the technology to empower MRF operators - owners and staff -to capture every single recyclable object.
Until we implement these existing tech systems, governments and society are asking producers to do the impossible, be responsible for recycling without precise measurement.
Until producers are directly connected to MRFs and can see a bottle, or any container, recovered down to the object level - extended producer responsibility will not truly hold producers responsible.
Don Gambelin is Sr. Business Solutions head at EverestLabs, and has a 20+ year history in the energy, waste, recycling and renewables sectors.
Related Articles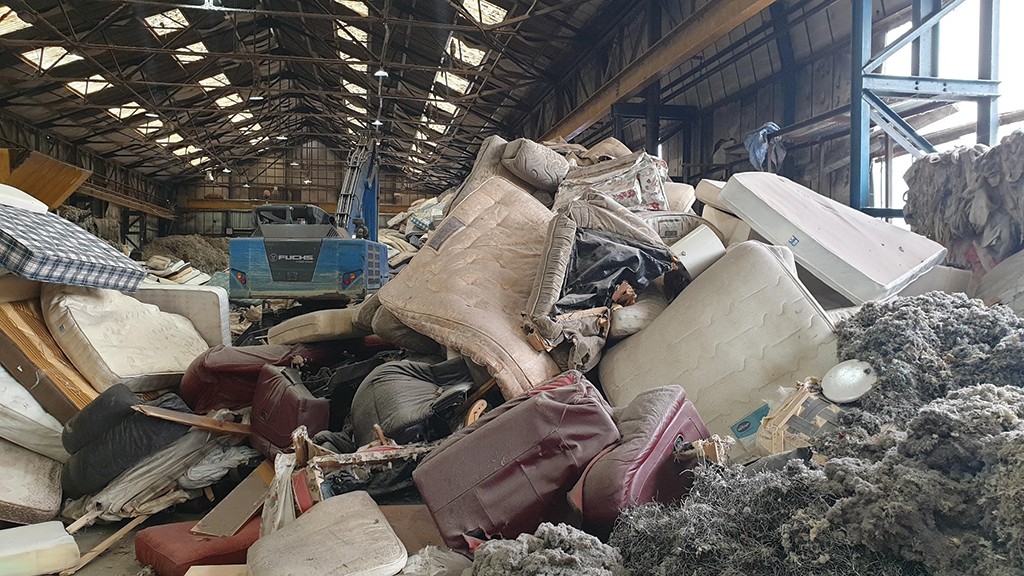 Mattresses and solar panels among new products added to B.C. EPR regimen