CIRC4Life incentive system in Spain expected to boost e-waste recovery rates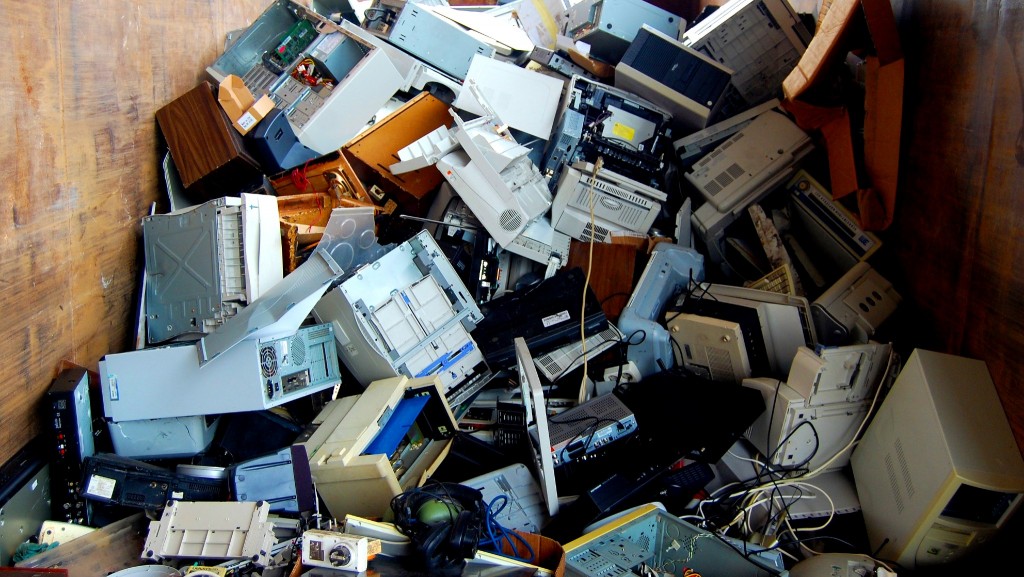 Recycling rates of waste electrical and electronic equipment (WEEE) could be improved with incentives such as discounts with retailers or credits towards the planting of trees, a pilot study has shown.
As part of the CIRC4Life project - conducted by an international consortium led by Nottingham Trent University - a new recycling and reusing incentive system was developed to increase the recycling of items such as mobile phones, tablets and more.
During a 12-month pilot in Getxo, Spain, consumers were able to dispose items of WEEE into an 'intelligent bin' and scan a QR ID - via the CIRC4Life mobile app - in order to receive eco-credits.
The eco-credits could then be used for discounts on new purchases with a local electrical goods retailer or donated towards the planting of new trees in Getxo by a local nursery.
In collaboration with the City Council of Getxo, the bins were transported across various parts of the municipality, including three local schools. A local waste management company - Indumetal Recycling - checked if deposited goods could be remanufactured, and if not, they were stripped for any aluminium, copper, plastic and other materials that could be recycled.
During the pilot study, more than 200 end-users were involved, with 467kg of WEEE collected, comprising 590 devices, of which 26 for reuse and 564 for recycling.
Other municipalities in Spain are now in discussions about the possible implementation of the system in their locations.
Professor Daizhong Su, CIRC4Life project coordinator and Head of the Advanced Design and Manufacturing Engineering Centre at NTU, and his team developed the software for the CIRC4Life app, the application of discounts for shopping and tree planting with eco-credits.
"In the EU alone, ten million tons of WEEE is generated each year, but only 19 percent is recycled," said Su. "This brings about a considerable impact on the environment, when you consider that WEEE can contain hazardous components or substances, as well as valuable materials such as metals and plastics that should be recycled.
"This project demonstrates that by the development team, such as our CIRC4Life project consortium, working with local authorities and local businesses, it is possible to provide a valuable solution to increase recycling rates of WEEE and benefit the local community at the same time."