Calgary Aggregate Recycling awarded $8 million grant to construct Canada's first soil reuse facility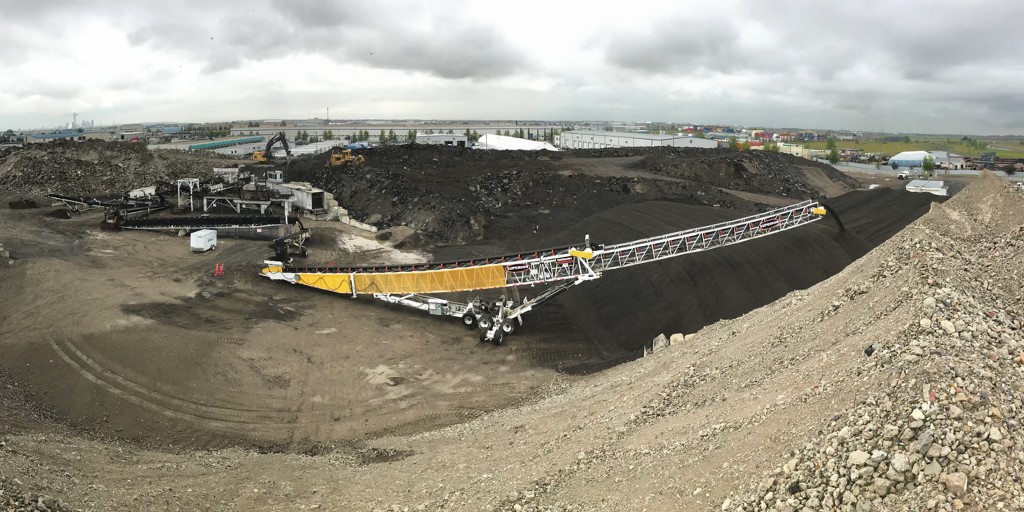 Calgary Aggregate Recycling Inc. (CAR) has been awarded $8 million in funding from Emissions Reduction Alberta (ERA) to develop a C&D waste recycling plant, a fully-operational soil reuse facility - the first of its kind in Canada and second in North America.
This soil reuse facility will exist within CAR's current facility and will recycle contaminated and mixed soils unsuitable for use in new construction, leading to significant waste reduction, greenhouse gas (GHG) emissions reduction, economic recovery, and long-term sustainability. Made possible by ERA's Shovel-Ready Challenge through the Government of Alberta's Technology Innovation and Emissions Reduction fund (TIER), this facility will be operational in the fall of 2022.
By weight, contaminated soil is Alberta's largest hazardous waste stream, with an estimated three million tonnes of contaminated soil landfilled in Alberta annually. CAR's evidence-based technology has been proven to reduce carbon emissions in the construction industry by diverting this contaminated waste away from landfills and transforming them into high-demand products for reuse. With the adoption of this technology, that soil can be remediated, and the land will be available for use, including residential.
CAR's soil reuse facility will reduce soil waste in landfills, reduce aggregate mining, reclaim communities, reduce environmental impacts and create jobs. The facility will have the capacity to recycle 600,000 tonnes of excavated construction materials annually, redirect 510,000 tonnes of soil from landfills and reduce GHG emissions in Alberta by an estimated 22,567 tonnes annually. This is a 65 percent reduction to the baseline conventional disposal model. Commercial implementation and market adoption of the soil reuse facility will also result in short and long-term economic benefits and new tax bases for municipalities and the province.
The biggest reduction in GHG emissions will come from the centralized location of the facility, eliminating the need for waste being hauled more than 350 km to landfill sites. This facility is a steppingstone for greater emissions reduction as Alberta begins to widely adopt this technology and build more facilities of its kind.
Related Articles
Traditionally, waste management companies have operated using a simple "management of waste" approach to operating a MRF. Throughput targets and continuous operation (minimal downtime) were the main driving forces. The industry has changed however, and the focus moving forward is now on optimizing system performance and reliability, in conjunction with increasing recycling rates and a drive for a "greener" and more sustainable tomorrow.
When considering the addition of, or upgrade to, an "intelligent" MRF, for municipalities or private operators, the main factors should always be the client's (operator) current requirements, and evolving market needs, which include throughput, reliability, output quality, and adaptability. Equally important is a full understanding of what is really expected from any proposed system. Having an engaged and focused mindset for the project with the client from the beginning, will impact and drive the entire design process. This then impacts the overall project result, through to the productive, efficient, ongoing operation of the facility itself.