DS Smith encourages sustainable cardboard costumes to combat textile waste this Halloween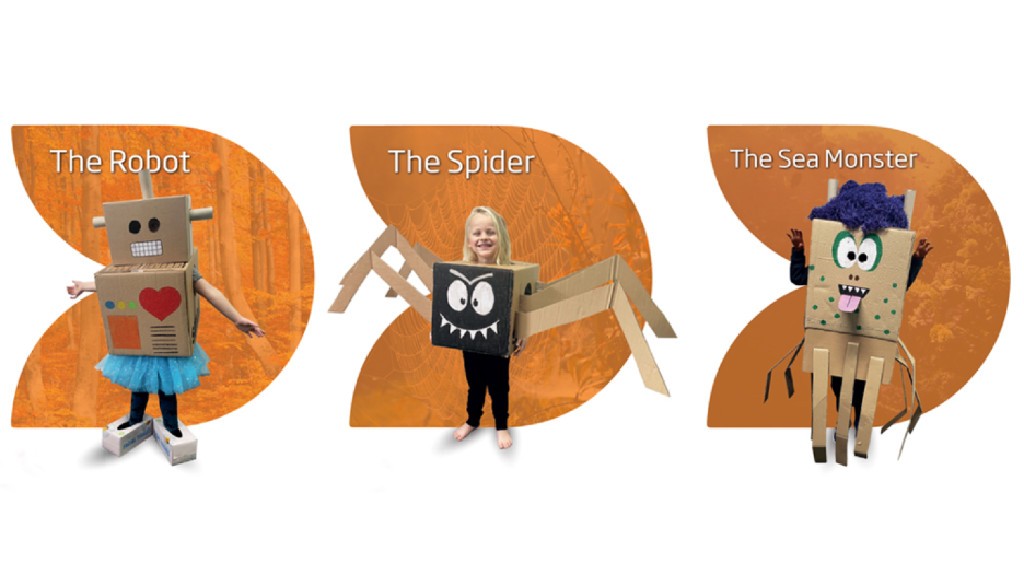 With throwaway Halloween costumes contributing to over 12 million pounds of textile waste generated each year in the U.S., and nearly 85 percent of costumes winding up in landfills, the holiday can have a scary impact on waste and our environment. As families prepare for spooky season, DS Smith reveals how a little imagination can bring a second life to cardboard boxes found in the home.
The DS Smith Cardstumes Halloween Guide provides parents with all the tips needed to build creative costumes with materials found around the house that can then be recycled after the holiday.
U.S. consumers are expected to spend a record $10.14 billion on Halloween this year, with most of the spending going to costumes, for a total of $3.32 billion, 27 percent more than last year. Many of these outfits are made from materials which are difficult to recycle, such as polyester. Not only do 'cardstumes' provide a fun, crafty activity for children, but as they are made from cardboard and are recyclable, they also reduce the waste that is usually generated by Halloween.
"At DS Smith, we're always on the lookout for ways to reduce plastic use and we're excited to share these easy-to-follow guides to help families reuse cardboard boxes at home, before ensuring they're properly recycled," said Brian Romankow, design and innovation manager, DS Smith North America. "Our 'cardstumes' look great and help in the effort to reduce the amount of hard to recycle material used - and the subsequent waste - while providing a fun and educational activity for children on the importance of reuse and recycling."