Mack Ultra Service Agreement now standard on Mack LR Electric models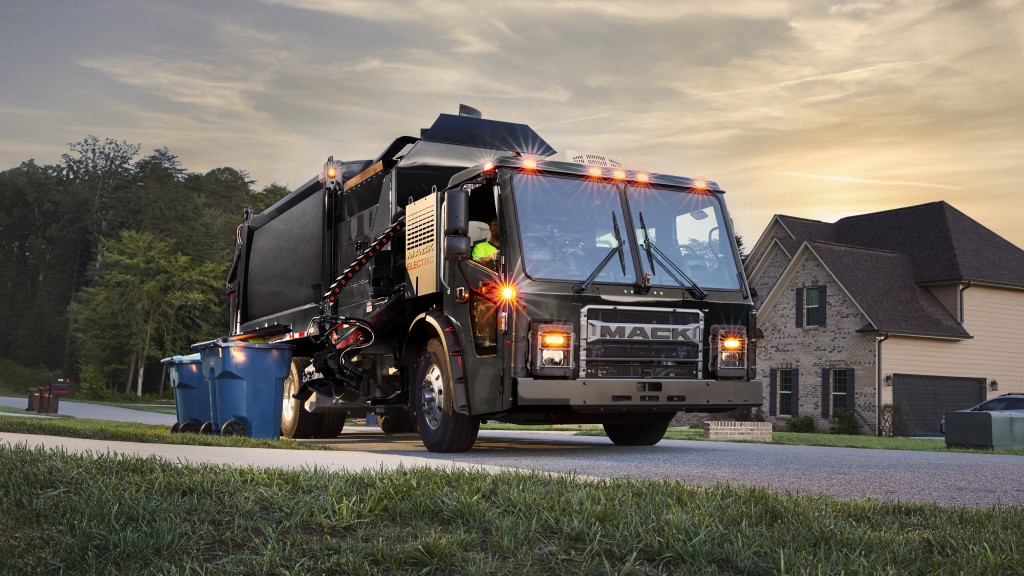 Mack Trucks' new Mack Ultra Service Agreement will now come standard with the Mack LR Electric refuse model, giving customers an uptime package tailored specifically for the technical needs of BEVs. It includes scheduled maintenance, preventative maintenance, towing and repair, a battery monitoring service and Mack's connected uptime services in one package.
The LR Electric and its batteries will be supported by Mack GuardDog Connect, Mack's integrated telematics solution that helps customers achieve peak operating conditions and maximize uptime. The connected service monitors battery health and performance and checks for fault codes and defects reported by the battery and electric components of the energy storage system.
When a critical fault code is detected, Mack GuardDog Connect contacts the 24/7 Mack OneCall agents at the Mack Uptime Centre in Greensboro, North Carolina. OneCall agents support Mack customers by coordinating repairs and service with the Mack dealer network during planned and unplanned service events.