Metso Outotec introduces data collection technology for recycling, new magnetic separators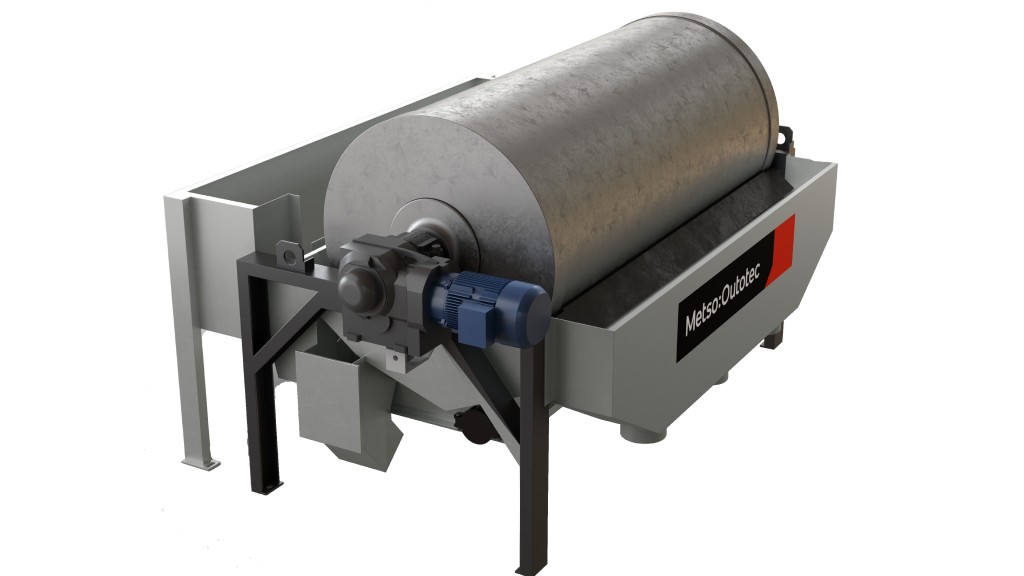 Metso Outotec's Metal Recycling business has introduced a new Index operating and production data collection system designed to transfer relevant data from the recycling machine directly to the customer's equipment. Metso Outotec also recently announced the introduction of its versatile magnetic separators portfolio.
According to Metso Outotec Metal Recycling, the company has taken the next step in terms of digitization with Index, which is an intelligent way to increase machine productivity, optimize the cost-benefit ratio and identify limiting parameters at an early stage.
"Accessible via mobile app or from the dashboard any time, one click is all it takes to find out immediately how high the current capacity utilization is, which material is currently being processed, how many operating hours the equipment has already been running for, or what the general condition of the metal recycling machine is," explains Peter Thomas, Director of Products and Technology for Metal Recycling in Metso Outotec.
With this system, all equipment data can be visualized, displayed and analyzed in the Index web portal and if necessary, transferred to programs and systems designed for controlling purposes.
"We are talking about modern workflow and performance monitoring, which serves as the perfect basis for evaluating the various key performance indicators (KPIs)," he continues.
Index will be available immediately as standard equipment in various Lindemann shears: EtaCut II, EtaCut, PowerCut/LUC, as well as PowerCut Wings/LIS and LU. In addition, customers have the option of retrofitting their current stock shears with Index.
"Index will soon be available for presses and shredder systems for Metso Outotec's metal recycling customers," adds Thomas.
New magnetic separators portfolio
Metso Outotec has also announced the introduction of its versatile magnetic separators portfolio consisting of wet and dry Low Intensity Magnetic Separators and High Gradient Magnetic Separators. The portfolio caters to a wide variety of applications with the separators' flexible modular design, enabling superior separation selectivity and improved recovery of fine and ultra-fine particles.
"We have a long history in magnetic separation, and we delivered the first separator back in the 1890s. Since then, we've developed and delivered thousands of magnetic separators worldwide. We are continuously developing our products securing our position at the forefront of the magnetic separation industry." says Jan Jirestig, Product Manager, Magnetic Separators, Metso Outotec.
Metso Outotec High Gradient Magnetic Separators (HGMS) are designed to recover weakly magnetic material from non-magnetic matter and can be used for many applications including the processing of iron ores, rare earths and other weakly magnetic minerals, which are not normally treatable by ordinary magnetic separators.
The Low Intensity Magnetic Separators (LIMS), which are designed to recover magnetic material from non-magnetic matter, are part of Metso Outotec's Planet Positive product offering. The separators use physical separation and don't require chemicals in the process. The Low Intensity Magnetic Separators feature modular design with several frames and process tank designs and use a common magnetic drum for ease of selection of the best machine for each individual application.
Metso Outotec's offering also includes the SLon Vertically Pulsating High-Gradient Magnetic Separator (VPHGMS), which effectively processes fine, weakly-magnetic minerals. The units are wet, high-intensity magnetic separators that use a combination of magnetic force, pulsating fluid, and gravity to process minerals.