As You Sow scorecard finds corporations are not acting with the urgency required to curb waste plastics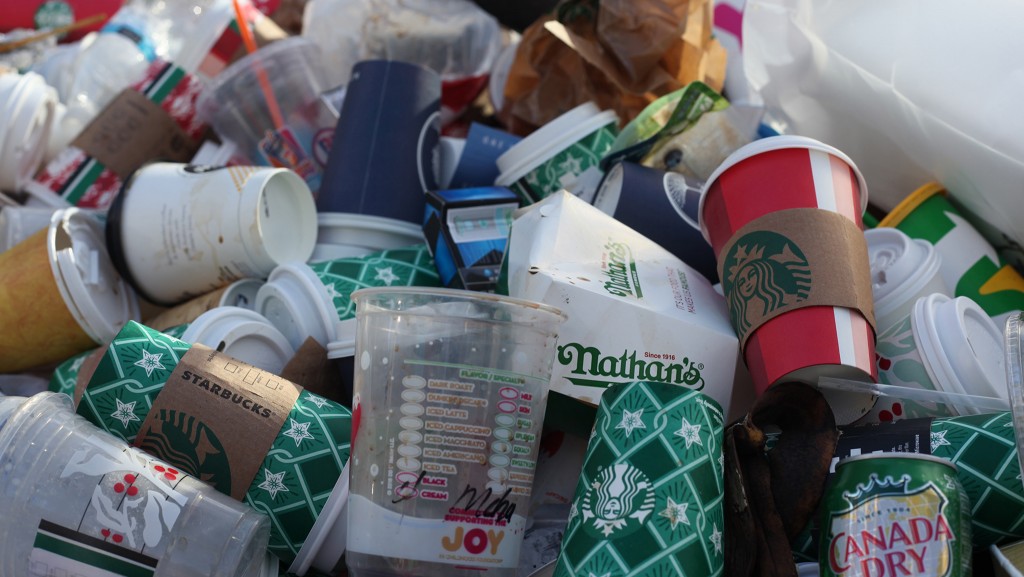 California-based As You Sow has released its Corporate Plastic Pollution Scorecard 2021 analyzing the actions, and inactions, of 50 of the largest U.S. consumer-facing companies to reduce plastic pollution. The new report finds significant progress in some areas such as a sharp increase in commitments to reduce use of virgin plastic for packaging, resulting in part from As You Sow shareholder engagements. Overall, the report echoes previous findings that no companies are acting with sufficiently robust policies, given the urgency of the crisis.
"Companies are now more fully aware of the plastic pollution crisis they've helped create, but knowledge is not enough," said Kelly McBee, waste program coordinator at As You Sow, and author of the report. "Swift and decisive action from packaging producers is necessary to ensure that what they produce is not only recyclable but actually recycled at scale."
Out of the 50 companies ranked in the scorecard, the highest grade received was a "B" for The Coca-Cola Company. Key contributions to Coca-Cola's grade are the high degree of transparency for its packaging use, strong commitment to recycling all containers it puts on the market, and supporting producer responsibility initiatives. Coca-Cola is the only company in the report to disclose the number of units of plastic packaging it produces. The company also reported 60% progress towards its 2030 goal to recycle one bottle or can for each one it produces, a unique example of producer responsibility for its packaging.
"We are pleased to have been recognized by As You Sow for our actions to address plastic waste," said Alpa Sutaria, general manager of sustainability for North America operating unit at Coca-Cola. "We are committed to ensuring the success of our World Without Waste initiative, as well as continuing to work collaboratively with investors, peer companies, and other stakeholders on additional solutions as we know our collective work on this issue is far from done."
The six highest ranked companies, including its grade, are:
Coca-Cola, B
Keurig Dr Pepper, C+
Nestlé, C+
Walmart Inc., C+
Colgate-Palmolive, C+
Target Corp., C+
In the lower scoring group, 17 companies received "C" grades, 18 received "D" grades, and 14 received "F" grades. The six lowest ranked companies by revenue size, including its grade, are:
Amazon, D-, $386 billion
Costco, F, $167 billion
Walgreens, D-, $140 billion
Kroger, D, $122 billion
Procter & Gamble, D, $71 billion
Kraft Heinz, D, $26 billion
According to As You Sow, the high number of poor and failing grades reflects a lack of basic goal setting, strategy, and action to shift from disposable to reusable packaging to effectively address the plastic pollution crisis.
"Plastic packaging pollution is increasingly becoming a risk for consumer-facing businesses — regulatory risk, financial risk, supply chain risk,­ and most importantly brand risk," said Bruno Monteyne, senior analyst at Bernstein Autonomous, a global equity research firm out of London. "It is prudent that consumer goods companies with strong consumer brands, like those featured in As You Sow's scorecard, prioritize investments in more innovative and sustainable product delivery and waste collection."
There was notably less leadership in the area of support for recycling, with just 5% of the $17 billion needed to expand and upgrade U.S. recycling infrastructure having been secured to date. The scorecard results indicate that companies have a long way to go to transition from single-use plastics, dramatically increase recycling yields, and deliver a truly circular plastics economy.
This new scorecard builds on As You Sow's Waste & Opportunity 2020 report, which explored the sustainability of packaging generally. Corporate progress on sustainable packaging is most notable in the pillars of packaging design and extended producer responsibility, largely due to coordinated global collaboration through efforts including the Ellen MacArthur Foundation's New Plastics Economy Global Commitment. In developing the scorecard, As You Sow sought input from industry leaders, including the Ellen MacArthur Foundation, The Recycling Partnership, and U.S. Plastics Pact to craft 44 metrics to gauge corporate action. Companies received an overall grade in addition to a sub-grade in each pillar.
"We know some high-scoring companies have failed to achieve commitments in the past, so we will closely monitor them to see if they walk-the-talk and meet their goals," said McBee. "It is critically important for investors, policy makers, and the public to hold these companies accountable for taking bold and sustained action.
"Corporations must take action across all six identified pillars to demonstrate progress in reducing their share of the plastic pollution crisis."