CM announces delivery of Dual Speed Tire Shredder to Guahan Waste Control
Growing tire stockpiles require a solution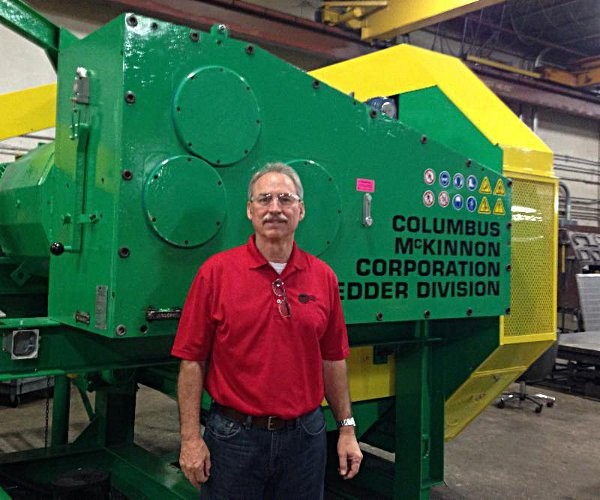 Guahan Waste Control (GWC) located in Barrigada, Guam is the islands largest company for all of Guam's waste management services including; hauling, landfill operations and recycling initiatives. In the past Guam has stockpiled tires and when the markets allow they have baled and shipped them wherever they could find an off-taker. However, these markets are unstable and the tires have been piling up, causing alarm for disease and fire concerns.
GWC has now teamed up with Guam EPA and are taking on the responsibility to process and export all end-of-life tires on the island to Asia as clean cut TDF for the cement industry.
GWC chose the CM Dual Speed Shredder for its turnkey ability to tackle whole passenger car, light truck, SUV and tractor trailer tires and size reduce down to 2 inch nominal clean cut tire chips in one complete process.
The island of Guam is an organized, unincorporated territory of the United States located in the western Pacific Ocean. It is one of five U.S. territories and is the largest and southernmost of the Mariana Islands with a population of approximately 175,000 residents. Guam's main draw is tourism, which is composed primarily of visitors from Asia and its second largest source of income is the United States military and is home to several bases for the US Navy, Air Force and Coast Guard. GWC will also be processing all of the tires generated from these military bases along with the rest of the scrap tires on the island.
In discussions with Robert Perron, President of GWC he says he is "exploring the possibility of working with other island nations in the area to look at ways on how to address regional environmental problems such as the disposal of scrap tires and other recyclable waste."
CM plans to ship the equipment in mid-December so that Guahan Waste Control can begin the New Year recycling their stockpile of scrap tires.