Fine Fare Supermarket adds nine TOMRA reverse vending solutions for outdoor use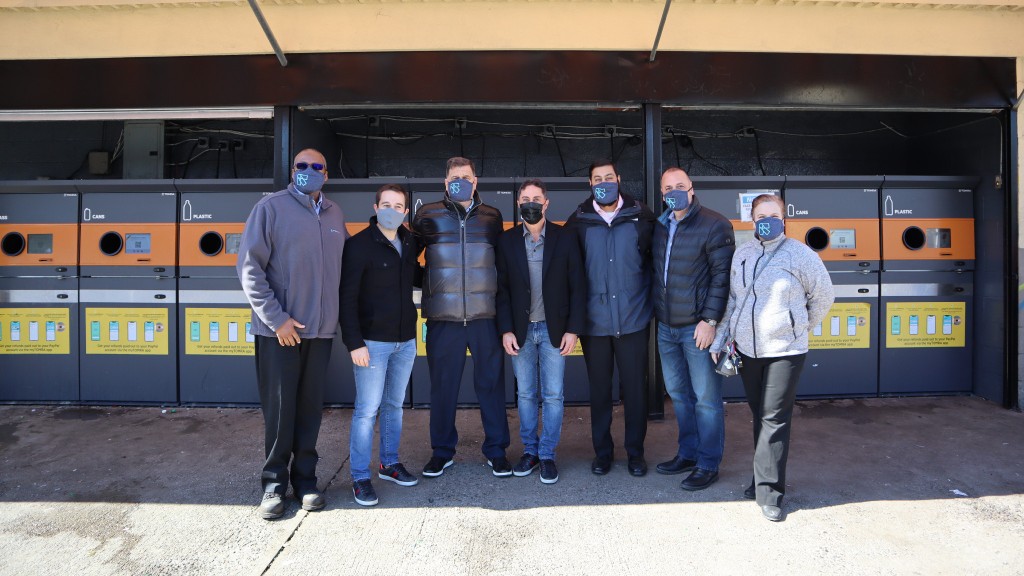 When it came time for Fine Fare Supermarket to upgrade their reverse vending machines (RVMs) for bottle and can recycling, store owner Rudy Fuentes knew he needed to find a solution that would keep recycling fast and easy for customers.
This meant finding a solution with good storage capacity and a fast container flow to accommodate the high return volume - up to 500,000 containers - the store sees each month.
Additionally, the new reverse vending technology needed to be able to withstand the elements, since all the machines would be placed outdoors.
Fuentes and TOMRA got to work to find the best solution and configuration for the store.
After the TOMRA team met with Fuentes to determine what solution would best meet Fine Fare's bottle return needs, they agreed on the installation of nine new TOMRA S1 Rugged RVMs.
Designed for semi-outdoor use, the S1 Rugged's durability provided an ideal solution for the store's set-up. S1 Rugged is resistant to wet conditions, and its enhanced touchscreen is easily viewable in direct sunlight. This allows for clear user guidance and enables the store to use their screens for marketing campaigns, regardless of the outdoor placement.
The storage capacity was also a key deciding factor. The S1 Rugged can hold up to 3,200 cans, 1,100 PET bottles or 350 glass bottles, which means fewer bin-full messages for shoppers at this busy return location.
"We needed a durable machine for our customers. When they have a good recycling experience, they also have a good shopping experience, and the TOMRA S1 Rugged makes that happen," said Fuentes.
Fine Fare customers have benefited from the S1 Rugged's Flow Technology which recognizes can, plastic and glass beverage containers instantly and without rotation, increasing return speed considerably and providing customers with a fast and efficient recycling experience.
Since upgrading to the S1 Rugged in late 2020, Fine Fare now averages 700,000+ container returns per month, helping to keep the local community free of litter.