New Bühler optical sorter for PET simultaneously sorts by colour, polymer, foreign material and loose labels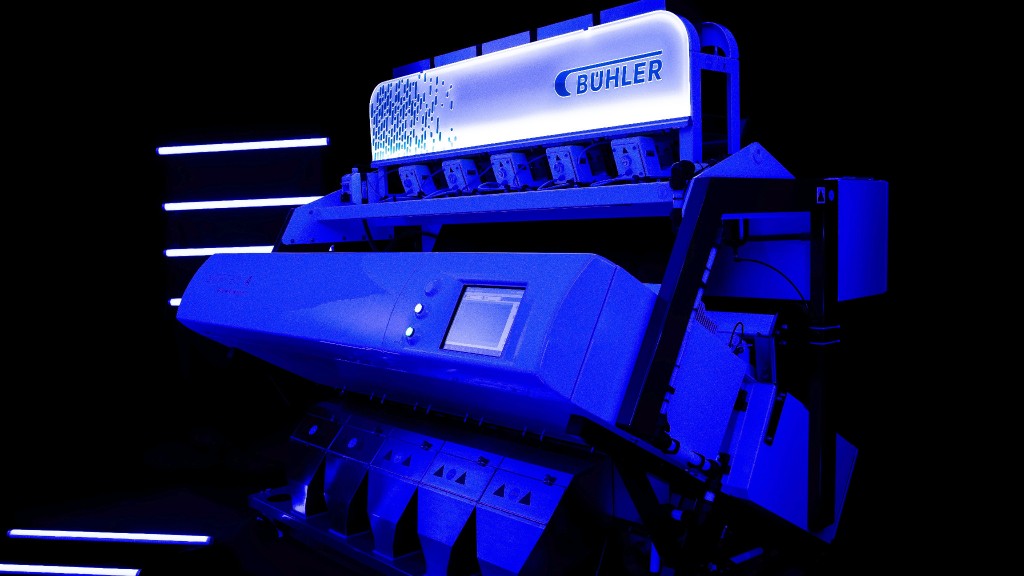 With an increasing demand for bottle-to-bottle and food-packaging applications, the global plastics market can now achieve enhanced quality and purity levels with Bühler's SORTEX A GlowVision. Features include a custom-built inspection system, highly accurate double-sided cameras, and a flexible chute configuration.
In response to growing demand, the SORTEX A GlowVision also offers a simultaneous re-sort function, which, according to the company, delivers the highest-ever reject concentration (up to 40 percent when the re-sort channel is deployed). The SORTEX A GlowVision is available in three to five chute models on a five-module frame and features a custom-built inspection system designed specifically for PET sorting.
SORTEX monitoring system
The SORTEX A GlowVision also comes with Bühler's built-in SORTEX monitoring system subscription. The cloud-based system continuously analyzes data straight from the SORTEX A GlowVision and provides operators with real-time monitoring of key performance indicators such as yield and throughput. This helps to improve productivity and keep yield consistently high.
The at-a-glance dashboard of the SORTEX monitoring system, which can be viewed on a mobile phone, laptop, or tablet, provides a simple yet comprehensive overview of each sorter, with alarms able to notify the customer when their key parameters are out of specs.
Performance reports
The SORTEX monitoring system sends operators instant mobile alerts should any unusual sorter performance occur. Operators can then make adjustments to avoid any wastage while minimizing downtime. Processors can use the generated sorter data to track key performance indicators (KPIs) in weekly or monthly performance reports.
Control and support
The SORTEX A GlowVision also comes with SortControl which helps to integrate the sorter with a local automation system via a compatible programmable logic controller (PLC), enabling central data collection. An interface between the optical sorter and the automation system will be achieved using a proprietary gateway. Through the integration of automation protocols, SortControl enables the implementation of requirements for Industry 4.0 compatibility.