Largest demolition robot in North America now in operation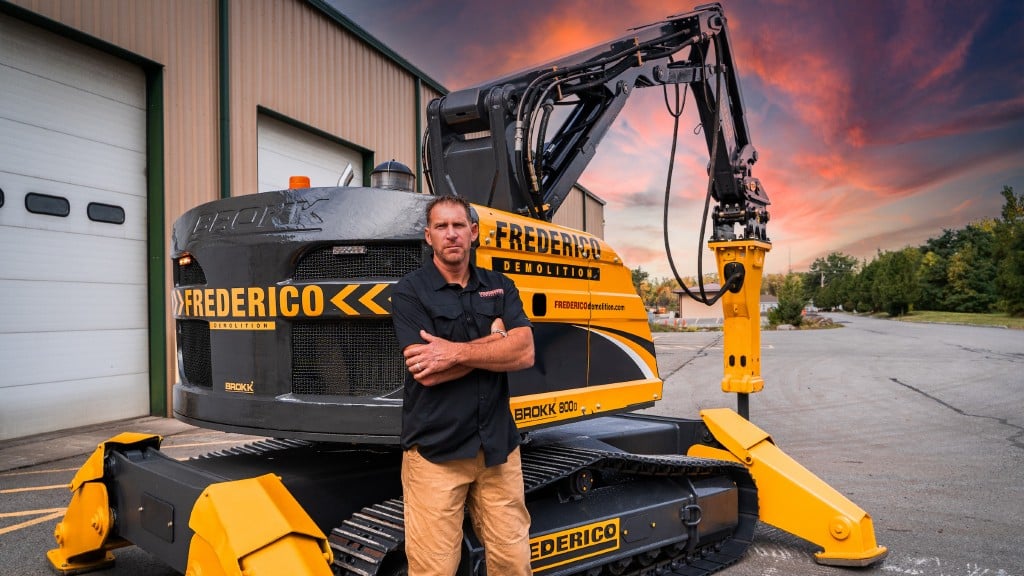 Frederico Demolition recently began operating the largest demolition robot in the North America construction market.
The 24,361-pound (11,050-kilogram) Brokk 800S provides a 32-foot (10-metre) reach, and the power to weight ratio makes the robot an ideal choice for Frederico Demolition's heavy-duty applications.
The Brokk 800S features the company's three-part arm which provides maneuverability and large attachment capacity. The 800S can be used with concrete crushers, drum cutters, grapples, buckets, drilling equipment and metal shears for maximum application flexibility.
The Brokk 800S is the demolition company's seventh robot and rounds out the capabilities of their fleet for tunneling and specialty applications, including mass, structural and concrete demolition. Frederico Demolition also offers disaster recovery and environmental cleanup services in addition to specialty demolition for both private and public entities along the Eastern Seaboard.
Company info
Related products
Related Articles
Traditionally, waste management companies have operated using a simple "management of waste" approach to operating a MRF. Throughput targets and continuous operation (minimal downtime) were the main driving forces. The industry has changed however, and the focus moving forward is now on optimizing system performance and reliability, in conjunction with increasing recycling rates and a drive for a "greener" and more sustainable tomorrow.
When considering the addition of, or upgrade to, an "intelligent" MRF, for municipalities or private operators, the main factors should always be the client's (operator) current requirements, and evolving market needs, which include throughput, reliability, output quality, and adaptability. Equally important is a full understanding of what is really expected from any proposed system. Having an engaged and focused mindset for the project with the client from the beginning, will impact and drive the entire design process. This then impacts the overall project result, through to the productive, efficient, ongoing operation of the facility itself.