What is the EU Single-Use Plastics Directive?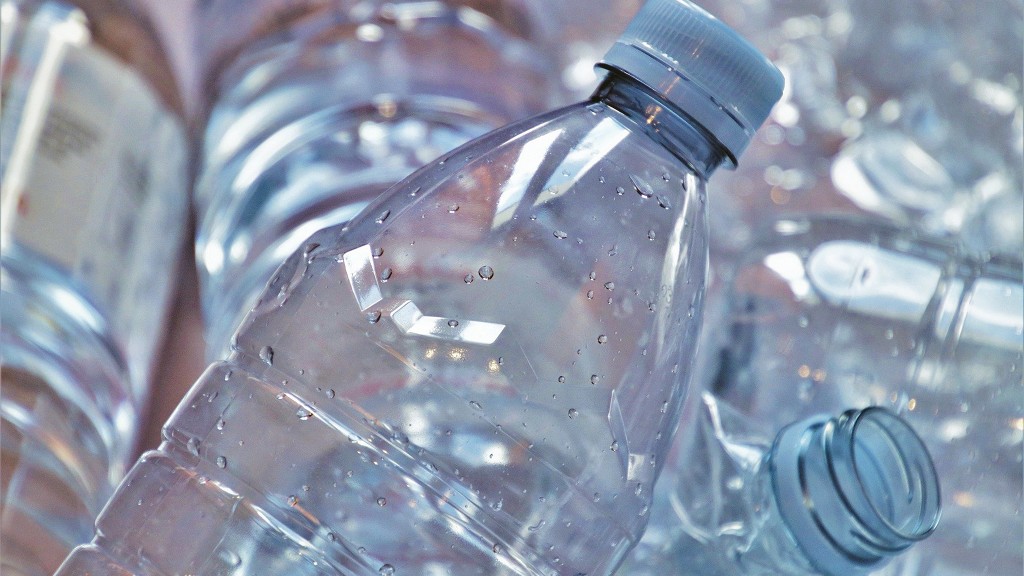 We are in the middle of a plastics crisis, and action is required to curb the damage our handling of this resource is having on our environment. In Europe alone, more than 25 million tons of plastic waste are generated every year, yet less than 30 percent of such waste is collected or recycled, and 85 percent of marine pollution is said to be plastic waste. Plastic waste exports to Turkey, Malaysia, Vietnam, Thailand, and Indonesia from EU countries continued at high levels in 2020.
The 2018 EU Plastics Strategy outlined the need for a legislative proposal on single-use plastics, to target reductions in plastic leakage to reduce its impact on the environment and on human health. The European Union focused on the 10 most commonly found plastic items littered in European coastal areas. After evaluating the potential pathways towards reduction, the EU passed in 2019 what has become known as the Single-Use Plastics Directive (SUPD).
The EU Single-Use Plastics Directive
The EU's SUPD is a wide-reaching piece of legislation that seeks to reduce marine plastic pollution. It requires EU member states to ensure manufacturers, producers, retailers, importers, and sellers are all in compliance with such measures.
Specifically, the Single-Use Plastics Directive includes:
Product bans
Outright bans apply for some single-use plastic items for which non-plastic alternatives are available. Certain single-use plastic items like cotton bud sticks, cutlery (forks, knives, spoons, chopsticks), plates, straws, stirrers, balloon sticks, oxo-degradable plastics and expanded polystyrene (EPS) food containers and cups will be banned in the European Union after 2021.
Design requirements
Article 6 sets out a target for manufacturers to use 25 percent recycled content in PET beverage bottles by 2025 and 30 percent in all plastic beverage bottles by 2030. In addition, product design measures stipulate that by 2024 container caps and lids remain attached to the container during its lifetime, to reduce the caps ending up in the environment as litter and increase their recycling.
Target for separate collection of plastic beverage bottles for recycling
Targets for the collection of plastic beverage bottles require member states to separately collect 77 percent of single-use plastic bottles with caps and lids by 2025, with an ultimate target of 90 percent by 2029.
EPR obligations
According to Article 8, member states must establish their own EPR schemes by 2021. Producers of single-use plastic products such as food containers, packets and wrappers, beverage containers and cups, tobacco products with filters, wet wipes, balloons, and lightweight plastic carrier bags will be expected to cover the costs of waste management for these products. This includes the costs of awareness-raising measures and litter clean-up, transport and treatment.
Awareness-raising measures
Other measures in the SUPD include a "measurable quantitative" reduction in the consumption of some single-use items, labeling requirements to better communicate to consumers appropriate waste disposal, and several awareness-raising measures.
Incorporating a holistic group of measures
While some regions have already had some of the SUPD's components in place for several years, such as plastic bag bans, the SUPD may be the first legislation to incorporate a holistic group of measures as a single package. Given its wide reach and high targets, the directive can be described as a "market disruptor" since it forces prioritization of proper management of plastic products and waste across multiple product categories and an entire region.
As a result, the SUPD has accelerated governments' and businesses' discussions about the shift from a linear take-make-waste production model to one that is more circular in nature: where resources are collected and recycled at their highest and best quality for as long as possible.
What led to the adoption of the directive?
With plastic pollution high on the global sustainability agenda, the European Commission created a circular economy plan to ensure resources could be more stringently and efficiently handled. Its failure in 2015 to pass, due to a perceived impact on the private sector, brought a backlash from non-governmental organizations and the business community.
The Commission sought a much more firm and ambitious change to existing laws, and adopted the Circular Economy Action Plan later that year. It established concrete actions, with measures covering a product's entire lifecycle: from production and consumption, to waste management and the market for secondary raw materials.
What products will be affected by the SUPD?
The SUPD is set to place wider market restrictions on member states when it comes to specific single-use plastic products. The products with restrictions placed on them already have readily available alternatives within the marketplace - it isn't a case of completely removing products from existence, but more about using equivalent products with reusable and recyclable materials instead.
Single-use plastic products that will have restrictions placed on them under the directive include cotton-bud sticks (with medical-use exceptions), cutlery, plates, straws, stirrers and balloon sticks. These will all have to be banned from the marketplace after July 3, 2021.
Oxo-degradable plastics and expanded polystyrene (EPS) food containers and cups are also on the list of restrictions. Even though EPS is technically recyclable, it is far too expensive to make economic sense and alternatives already exist, while some of the most problematic products are oxo-degradable plastics.
The use of these materials will also be prohibited in the same timeframes. The SUPD also creates legal precedent for member countries to implement the list and add other items they wish to ban at their own discretion.
As well as the bans on certain products, producers of specific single-use plastic products must pay into an Extended Producer Responsibility (EPR) scheme.
EPR schemes cover the costs of collection, transport and treatment, litter clean-ups and awareness-raising measures for other single-use plastic items such as food containers, wrappers, beverage containers and lightweight plastic carrier bags. Paying into the EPR scheme comes as a large new expense across the 27 EU member states.
What does the directive mean for beverage bottles?
In an effort to meaningfully reduce leakage of plastic waste to the ocean, the SUPD incorporates a number of measures to capture and recycle beverage bottles more effectively, including:
77 percent of plastic beverage bottles must be collected separately for recycling by 2025, and 90 percent by 2029. (For all plastic beverge bottles up to 3 litres.)
All PET beverage bottles must incorporate 25 percent recycled content by 2025 and all plastic bottles must incorporate 30 percent recycled content by 2030.
All single-use plastic beverage container caps and lids must be attached to the beverage container to ensure the entire product can be recycled and no material is lost during consumption (by 2024).
Guidelines on single-use plastics
The EU Commission recently published the guidelines on single-use plastics, which aim to ensure the requirements of the Single-Use Plastics Directive are applied correctly and uniformly across the EU. The guidelines provide key definitions for the directive and examples of products to be considered as falling within or outside its scope.
Only plastic beverage bottles over 3 litres and reusable plastic beverage bottles are excluded from the scope of the directive.
A cardboard or paper-based product to which a plastic coating or lining has been applied is considered as made partly from plastic and falls under the scope of the directive. This includes beverage cartons, which are considered composite beverage packaging.
This article is edited from a submission by TOMRA Collection Solutions.
Related Articles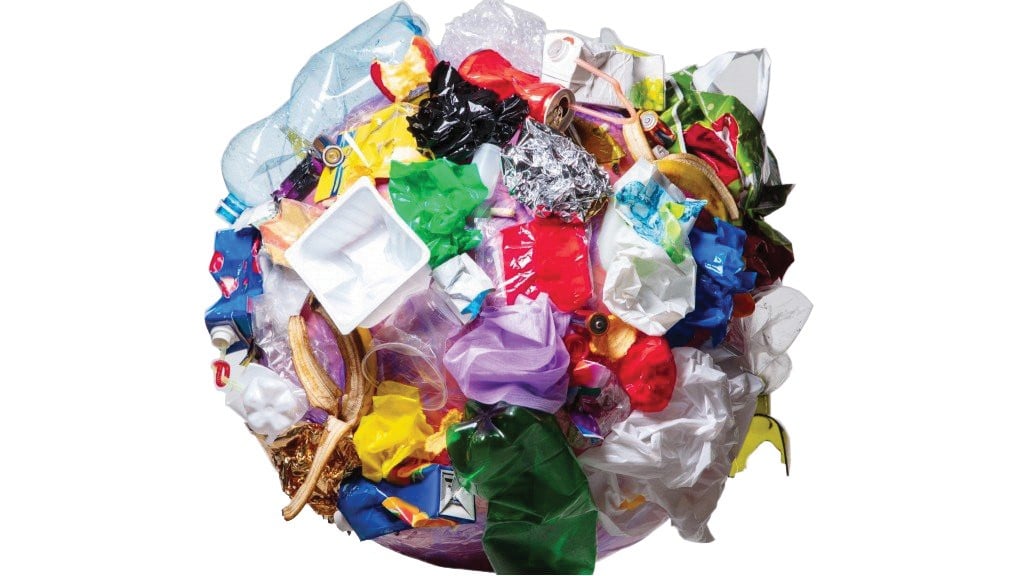 $25 million dollar investment in Closed Loop Circular Plastics Fund meant to accelerate growth of recycling infrastructure