Li-Cycle launches podcast focused on clean technology news and innovations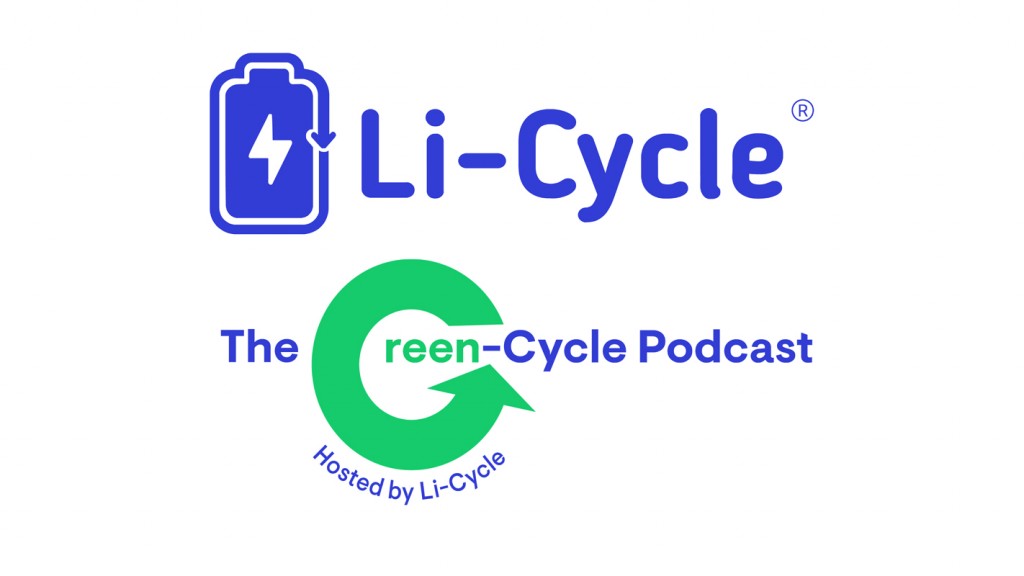 Li-Cycle has launched The Green-Cycle Podcast, featuring the latest news, trends, and innovations in clean technology.
The Green-Cycle Podcast hosted by Lee Constable, a notable TV personality and professional science communicator, made its official debut with its first episode discussing the importance of lithium-ion battery recycling and resource recovery with Li-Cycle's co-founders Ajay Kochhar and Tim Johnston. The Green-Cycle Podcast is easily accessible and listeners can find episodes on The Green-Cycle Podcast webpage, in the Podcasts section on Li-Cycle's website and on platforms such as Apple Podcasts and Spotify.
"We are excited to launch our brand-new Green-Cycle podcast in celebration of Earth Month as part of our efforts to promote sustainability and showcase innovations in clean technology," said Ajay Kochhar, president, CEO and co-founder of Li-Cycle. "This will be a great platform for clean tech leaders to share their ideas and initiatives through discussions on how companies and people can make a truly positive impact on our environment."