DS Smith's new recycling facility completes a circular economy trifecta for OCC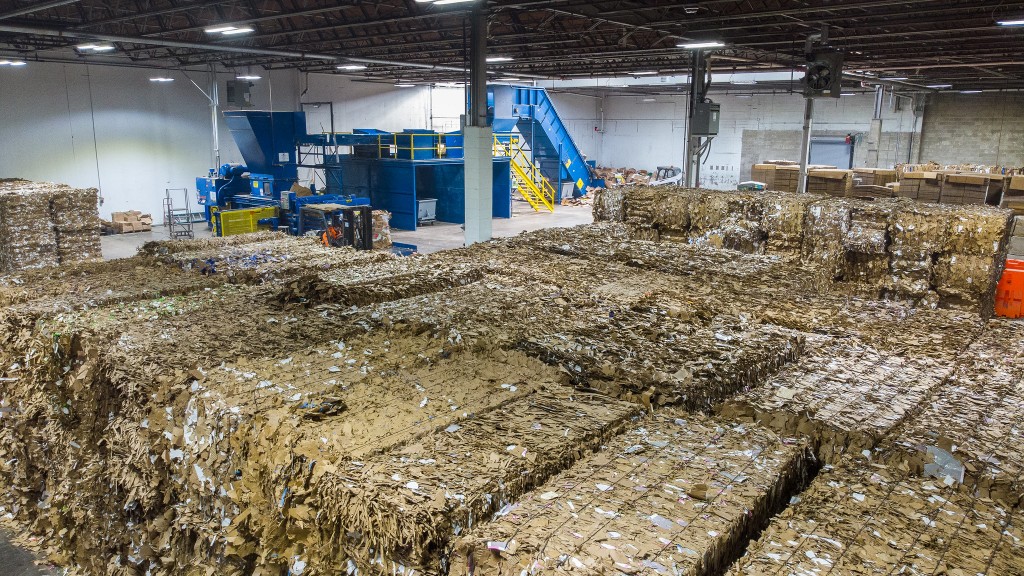 After a pandemic-driven spike in e-commerce and the spread of unrecyclable problem plastics, DS Smith marked the anniversary of the opening of its Reading recycling plant with industry-recognized achievements in reducing waste.
The company is operating a "circular economy trifecta," thanks to the combination of its year-old recycling plant, paper mill and packaging manufacturing facility, all within a few miles of each other in Reading.
That concept allows corrugated packaging to be made, produced, collected and recycled within just 14 days, critical as retailers have scrambled to keep pace with higher demands for shipping boxes from stay-at-home shoppers over the past year.
Reading's circular approach is a model for the company's operational expansion in North America and demonstrates DS Smith's commitment to accelerating the transition to a circular economy.
The local recycling facility, capable of processing more than 36,000 tons of corrugated cardboard each year, contributes to the company's goal of sending zero cardboard and paper to landfills after packaging is used.
The recycling plant takes in recyclable papers and cardboard and compresses them into large bundled bales, as heavy as a ton each. Those bales are sent across the street to the paper mill where it is processed into the recycled-content paper used at the nearby packaging facility.
In addition to material from DS Smith's Reading corrugated packaging plant, the local team has worked with others in the region to recover paper for recycling from local distribution centers, packaging facilities, retailers and print shops.
"Having these three facilities in such close proximity enables us to reduce corrugated waste to local landfills with our 14-day box-to-box process, where we collect, recycle and convert old corrugated cardboard into new, sustainable packing, ready for the supply chain," said Giancarlo Maroto, DS Smith's managing director of paper, forestry and recycling for North America. "The best part is we can recycle the cardboard and boxes 7-10 times, contributing to the circular economy model of reduce, reuse and recycle."
In addition to diverting tons of corrugated waste from local landfills, the three Reading plants - deemed essential businesses - kept 300 jobs operating over the past year, processed 20,000 tons of fibers at the recycling facility and took in nearly 240,000 tons of recovered fibers, mostly OCC (old corrugated containers) material at its paper mill.
The result was 1 billion square feet of sustainable, recyclable packaging produced at the Reading packaging facility, advancing sustainability while providing critical packaging materials for the global supply chain at a time of unprecedented challenges.