Mack LR Electric now eligible for incentives to improve total cost of ownership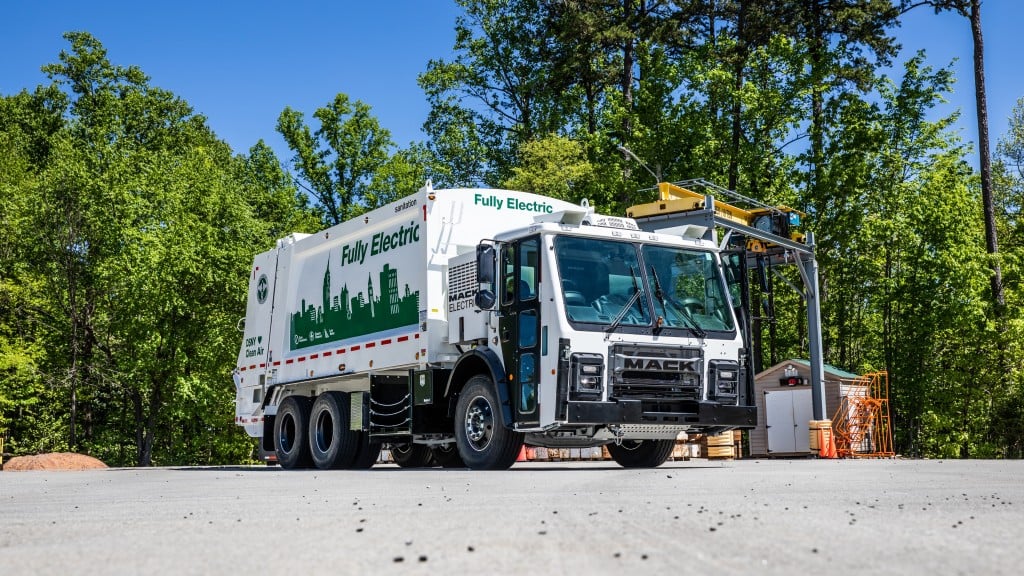 Mack Trucks' Mack LR Electric model, the OEM's first fully electric refuse vehicle, is eligible for multiple incentive packages in the U.S. and Canada, including $120,000 per vehicle through the California Hybrid and Zero-Emission Truck and Bus Voucher Incentive Project (HVIP).
These types of incentive programs were created to help improve the total cost of ownership for customers while making the purchase of zero-emission vehicles more cost-effective for customers operating in all market segments.
"Fleets desiring battery-electric vehicles now have the opportunity to apply for funding, helping them more easily transition to an electric fleet," said Jonathan Randall, Mack Trucks senior vice president of North American sales and commercial operations. "Mack is pleased that there are now several programs available to support the efforts of customers choosing to move toward zero greenhouse gas (GHG) emissions and a more environmentally friendly operation."
Along with the HVIP program, the Mack LR Electric is eligible for the following incentive programs:
The LR Electric would also qualify for many regional grant programs that stimulate the transition to clean transportation. For more information, please contact your Mack dealer.
The Mack LR Electric is equipped with two electric motors with a combined output of 448 continuous horsepower. The powertrain delivers 4,051 lb.-ft. of torque available from zero RPM, which is fed through a two-speed Mack Powershift transmission to Mack's proprietary S462R 46,000-pound rear axles. Four NMC lithium-ion (Lithium Nickel Manganese Cobalt Oxide) batteries are charged through a 150kW, SAE J1772-compliant charging system. All accessories are electrically driven through 12V, 24V and 600V circuits.
Mack delivered pre-production Mack LR Electric vehicles in 2020 to the New York City Department of Sanitation (DSNY), the world's largest sanitation department, and Republic Services, an industry leader in U.S. recycling and non-hazardous solid waste disposal. Republic is testing the LR Electric model on a residential collection route in Hickory, North Carolina.
The Mack LR Electric, identified by a copper Bulldog hood ornament to signify its fully electric powertrain, will be built at Mack's Lehigh Valley Operations (LVO) facility in Macungie, Pennsylvania, where all Mack Class 8 vehicles for North America and export are assembled.
Company info
Related products
Related Articles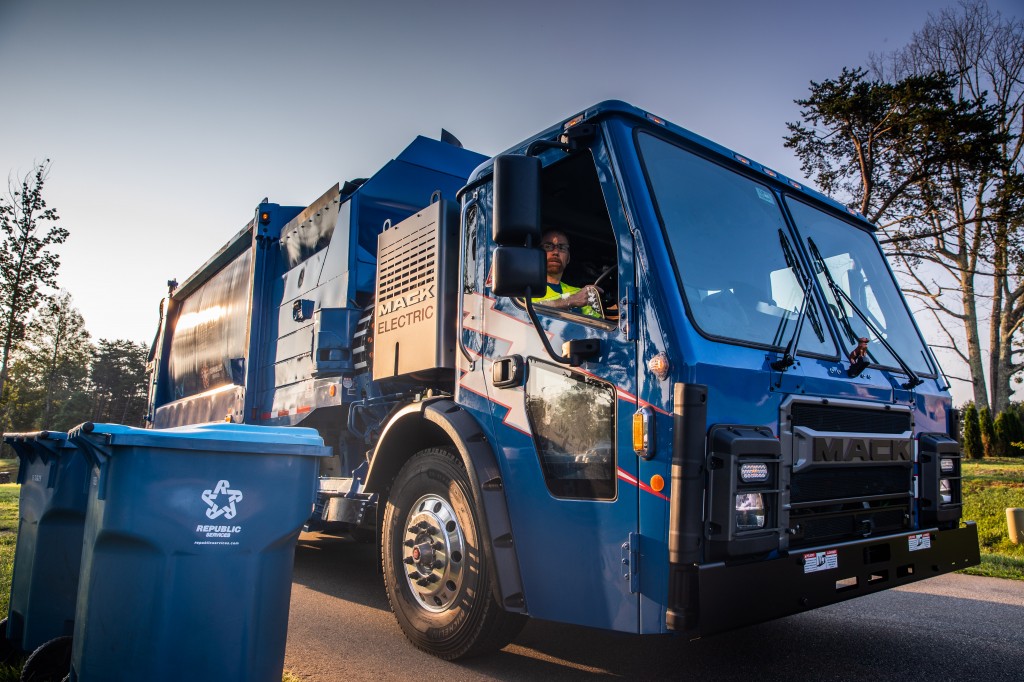 Mack Trucks delivers LR Electric model to Republic Services to begin in-service trials