Metal theft regulations across Canada misplace the responsibility to deter theives
Recyclers are not pawnbrokers or used goods merchants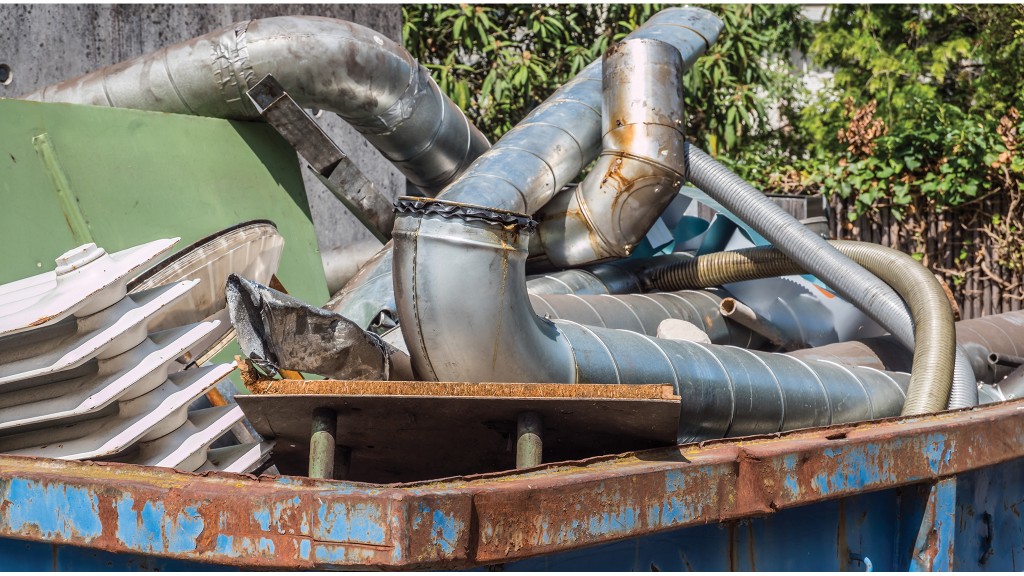 Metal is a valuable commodity, and invariably as soon as the price of metal increases so do instances of metal theft.
In recent months, a number of provinces and municipalities announced plans for new materials theft legislation. Central Canada, in particular, saw a boost in these types of laws with announcements of proposed or amended legislation coming from Alberta, Saskatchewan and Manitoba. For the latter two provinces, the focus is on reducing crime in rural and farming communities that are at high risk of metal theft, often targets due to their remote settings.

The common aim of material theft legislation in Canada thus far has been to combat theft by limiting cash transactions and requiring scrap metal facilities to ask for identification from sellers, thereby making it easier to track perpetrators. In many instances, this type of legislation is not tailored to the scrap recycling industry, but rather updates existing laws used to regulate pawnshops.

British Columbia was the first province to enact scrap theft legislation, with regulations coming into force in 2011. Businesses in B.C. that deal in high-value metals are required to register with the province. Registered dealers and recyclers must record the details of their purchases, including the weight, type of metal, distinguishing marks on it, and where the sellers claim to have acquired it. These details must be reported to local police daily.

In Alberta, the Scrap Metal Dealers and Recyclers Regulation came into force in two phases at the end of last year. These regulations fall under the Scrap Metal Dealers and Recyclers Act. As of September 1, 2020, sellers of restricted metal and metal materials were required to provide government-issued photo ID and dealers were required to record the seller's information and details of the transaction. From November 1, 2020 onwards, dealers were required to report restricted metal and metal materials transactions to law enforcement and all payments to sellers were to be made using "traceable forms of currency."
Scrap dealers operating in the City of Calgary are also required to record all transaction information, provide it to police, and are not permitted to accept wire or cable that has been burnt or stripped.
As part of a larger initiative to address rural crime, the Government of Manitoba in the fall of 2020 sought engagement on proposed scrap dealer legislation. Opening a survey to the public and stakeholders, the province said the emphasis of this legislation would be to bring "transparency and accountability to scrap metal sellers' transactions."
Similar to the recently updated City of Winnipeg bylaws, Manitoba's legislation would require scrap metal recyclers to collect and store personal and transactional information. The government webpage used to explain the province's proposed law references Nova Scotia's scrap dealer legislation, the Safe Collection of Scrap Metal Act. Although this Act passed in 2011, regulations have yet to be enacted.

The City of Winnipeg recently amended their Modified Used Goods Dealers Bylaw, which categorizes scrapyards among other "Used Goods Dealers", or pawn shops. Among other conditions, the bylaw requires scrapyards to record "the serial number, make, model number and manufacturer's name of any manufactured used goods acquired," and "a detailed statement of any writing, engraving and other distinctive marks." It also requires scrap dealers to provide "regular reporting of activities to the Winnipeg Police Service."

In December 2020, the Government of Saskatchewan also chose to modify legislation aimed at pawnbrokers rather than drafting something specific to scrap dealers. The Pawned Property (Recording) Amendment Act, 2020, will require scrap metal dealers to obtain and record identification and transaction information from sellers, "which can then be transmitted to police services in the same manner as with pawn transactions." The Act also prohibits scrap metal transactions for individuals under 18 and restricts cash transactions. As of this writing, lawmakers have not yet amended the regulations to go along with the amended act.
This trend in coupling pawnbrokers and scrap dealers is concerning. Though scrap metal recyclers and pawnshops are both purchasing used materials, the similarities between these two types of businesses ends there. Used items brought to a pawnbroker are meant to be resold in their current state. Material coming into a scrapyard is processed into a specification-grade commodity to be used as feedstock in the manufacturing of new products.
Scrap material arrives at recycling facilities through multiple sources and in large quantities, in a constant flow. It is sorted on the basis of its properties and graded according to quality, environmental hazards are identified and managed, and it is processed for further sale. The scale of material that comes in regularly would make it excessively time consuming and onerous to record details about distinct markings on materials. Used goods that come into a scrapyard may have been broken into their component parts or are simply too well-used to have visible identifying features.

Despite the nature of the scrap metal trade, lawmakers continue to table legislation that associates scrap dealers with other used good merchants. And, despite almost a decade of regulating scrap dealers in Canada, metal theft has not ceased.
Canadian metal theft law does not vary in its approach; onus falls on the scrap metal dealer to deter theft. There is also an expectation that scrap dealers assume a surveillance or law enforcement role by being required to record and transmit their customers' personal information.

Without increasing penalties for criminals or including any requirement for the general public or enterprise to provide reasonable protection of personal property or critical infrastructure, how will these laws deter thieves?

Since 2005, CARI has promoted a two-pronged approach that does not centre on recyclers and which would shift the responsibility to all stakeholders in preventing scrap metal theft by securing and marking material, and by increasing penalties for the perpetrators of these crimes.

Scrap dealers do maintain business records with simple contact information of sellers and are willing to assist a specific police investigation into an individual or particular theft. In 2006 CARI partnered with the Institute of Scrap Recycling Industries (ISRI) to create the current Canada-U.S. multi-platform alert system, which some American jurisdictions now require scrap metal dealers to use. This system is designed to help track stolen materials, is available at no cost, and is open to members of law enforcement and utility companies as well as scrap metal dealers in Canada and the U.S.

But recyclers are not an arm of law enforcement. To increase the likelihood that thieves will be identified, charged and convicted, law enforcement must have the resources and the tools to prosecute the criminals. Additional resources must be allocated to law enforcement agencies to respond in a timely manner to reported thefts, and to respond to metal dealers' reports of suspicious sellers or recovery of suspected stolen material.
Marie Binette is the former director of communications for CARI.

This article was originally published in the March 2021 edition of Recycling Product News, Volume 29, Number 2.
Related Articles

International law enforcement recognizes recyclers as partners in effort to reduce metals theft