Waste Robotics AI recycling solutions poised to improve recovery rates, yield and quality of end products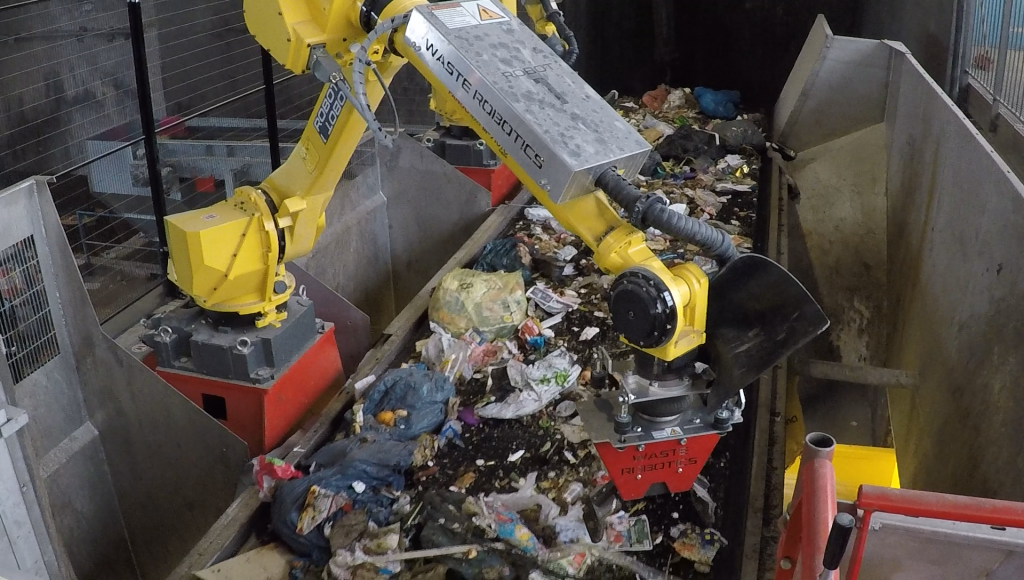 This past spring, Quebec-based investors Fondaction and Fonds joined forces to support the growth of Waste Robotics, an environmental and recycling technology startup. The joint investment is expected to help the company accelerate the development and commercialization of its AI waste sorting solutions.
The Trois-Rivières, Québec , launched in 2016, now has proven robotic solutions in Québec City and Minneapolis, Minnesota, where a Waste Robotics bag sorting system has been in use for more than three years.
"This financing will help cement our position as a world leader in the field of robotic solutions for sorting and recovering waste material," said Éric Camirand, co-founder and CEO of Waste Robotics, in March. "The significant resources provided by Fondaction will also support our SaaS (Sorting as a Service) program, which provides our customers with intelligent robotic sorting systems while minimizing Capex, risks and costs."
"By investing in an emerging waste management company whose technology helps reduce GHG emissions, we are demonstrating our commitment to making positive impacts on the environment and our communities," commented Claire Bisson, Assistant Chief Investment Officer at Fondaction.
Fostering the circular economy
Waste Robotics main focus is the processing of organic matter (sorted bag collection), construction and demolition waste, and single-stream recyclable materials.
The company says waste management is a major issue for cities, which spend enormous amounts on disposal systems. If sorting and recycling is to be part of the solution, current processes and technologies must be improved. At present, the approximately 85 sorting centres in Quebec (2,000 in North America) recover only 35 percent of the material they process, with most of the work performed manually. In the United States alone, $10 billion worth of recyclable materials are still burned or buried each year.
Waste Robotics says their machine learning solutions are poised to improve these numbers. The company's technology increases the yield, recovery rate and quality of recycled material, increasing its ability to compete with virgin materials on the market.
"By improving the efficiency of environmental solutions, Waste Robotics is fostering the growth of the circular economy and helping to offset the recurring labour shortage in the waste management sector."