New Pricing Structure Announced for the Recycling Industry Operating Standard (RIOS)
New pricing model offers greater accessibility for small businesses and nonprofit organizations seeking responsible recycling certification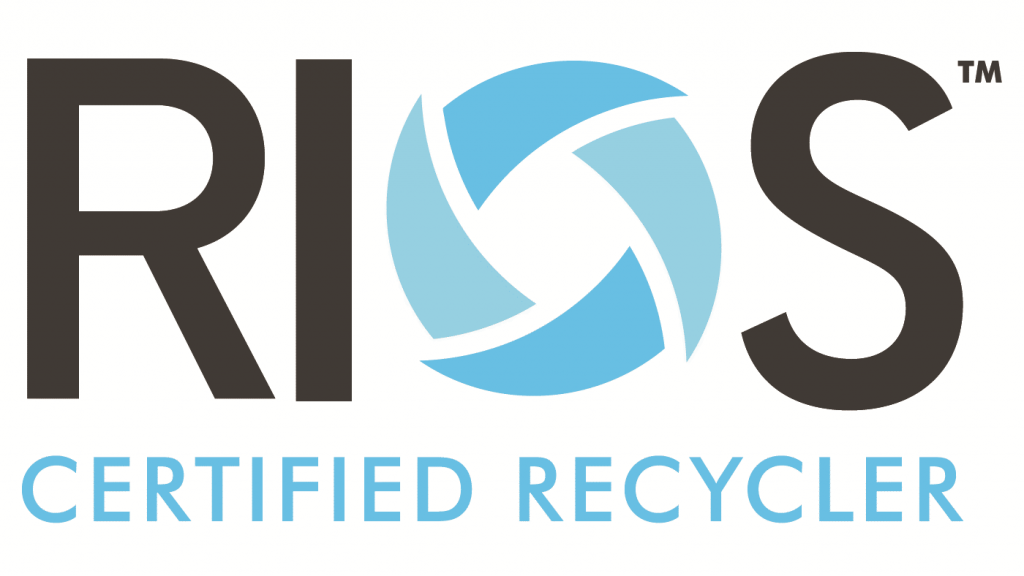 Recycling facilities, including non-profit organizations, are now able to become Recycling Industry Operating Standard™ (RIOS™) members at a reduced cost under a more streamlined price model. For the first time, RIOS™ membership is available for a flat annual fee. Beginning immediately, all facilities are eligible for this new cost structure.
These changes are permanent and reflect an ongoing effort to improve industry-wide recycling practices through responsible recycling certification. RIOS™ certification is a globally accepted quality, environmental, health and safety (QEH&S) management system designed for recyclers, by recyclers.
As the premiere certification for all scrap recyclers, RIOS™ provides assurance that a facility's operations meet the highest standards in the industry. Additionally, RIOS™ meets the requirement in the R2:2013 Standard for an approved EH&S management system.
"With the changes to the R2 Standard, this is an ideal time for facilities to enroll in the RIOS™ program to comply with R2:2013 provision," said RIOS™ Director Darrell Kendall.
"The pricing initiative further raises awareness of the RIOS™ certification while offering recycling facilities of all sizes access to the best standard in the industry."
The annual pricing structure follows:
The Discounted Rate for ISRI Members is $1,250 and $1,200 for each additional facility. Non-Profit and Governmental rates are $1,000 and $1,350 for each additional facility. The Standard RIOS™ Rate is $4,200 for the first facility, $3,500 for each additional facility.
The announcement of the new pricing model was made at an educational certification session hosted by ISRI at the annual E-Scrap Conference in Orlando, Fl. RIOS™ will be promoted on the trade show floor at booth #709 during the conference. Attendees are encouraged to stop by the RIOS™ booth to meet the new RIOS™ Director, Darrell Kendall, to spin the RIOS™ trivia wheel and to learn about the "RIOS™ Golden Ticket."
To learn more, or to become a RIOS™ member, contact Darrell Kendall at [email protected] or 202-662-8528 or visit www.certifymerecycling.org.
The Recycling Industry Operating Standard™ (RIOS™) is the recycling industry's management system standard for quality, environment, health and safety (QEH&S). Specifically designed for the recycling industry, RIOS™ integrates key operational elements found in other standards, such as ISO 9001 (Q), ISO 14001 (E), and OHSAS 18001 (H&S) in one streamlined management system.
R2/RIOS™ is solely for electronics recyclers to demonstrate to customers that electronics equipment is being recycled with the highest standards for environmental control, data security and worker health and safety. R2/RIOS™ is a combination of the Responsible Recycling (R2) Practices and the Recycling Industry Operating Standards™ (RIOS™). R2 was developed by a broad-based cooperative of electronics recycling stakeholders that included the U.S. Environmental Protection Agency, state governments, manufacturers, recyclers, trade groups and non-governmental organizations.
The Institute of Scrap Recycling Industries, Inc. (ISRI) through the ISRI Services Corporation (ISC), a subsidiary of ISRI, administers the voluntary, fee-based RIOS™ Program. ISC works with the ANSI-ASQ National Accreditation Board (ANAB) to develop and maintain credible third-party auditing. ISC provides ongoing support for companies in the RIOS™ and R2/RIOS™ programs.
Related Articles
Traditionally, waste management companies have operated using a simple "management of waste" approach to operating a MRF. Throughput targets and continuous operation (minimal downtime) were the main driving forces. The industry has changed however, and the focus moving forward is now on optimizing system performance and reliability, in conjunction with increasing recycling rates and a drive for a "greener" and more sustainable tomorrow.
When considering the addition of, or upgrade to, an "intelligent" MRF, for municipalities or private operators, the main factors should always be the client's (operator) current requirements, and evolving market needs, which include throughput, reliability, output quality, and adaptability. Equally important is a full understanding of what is really expected from any proposed system. Having an engaged and focused mindset for the project with the client from the beginning, will impact and drive the entire design process. This then impacts the overall project result, through to the productive, efficient, ongoing operation of the facility itself.