Peridot Acquisition Corp. to take Li-Cycle public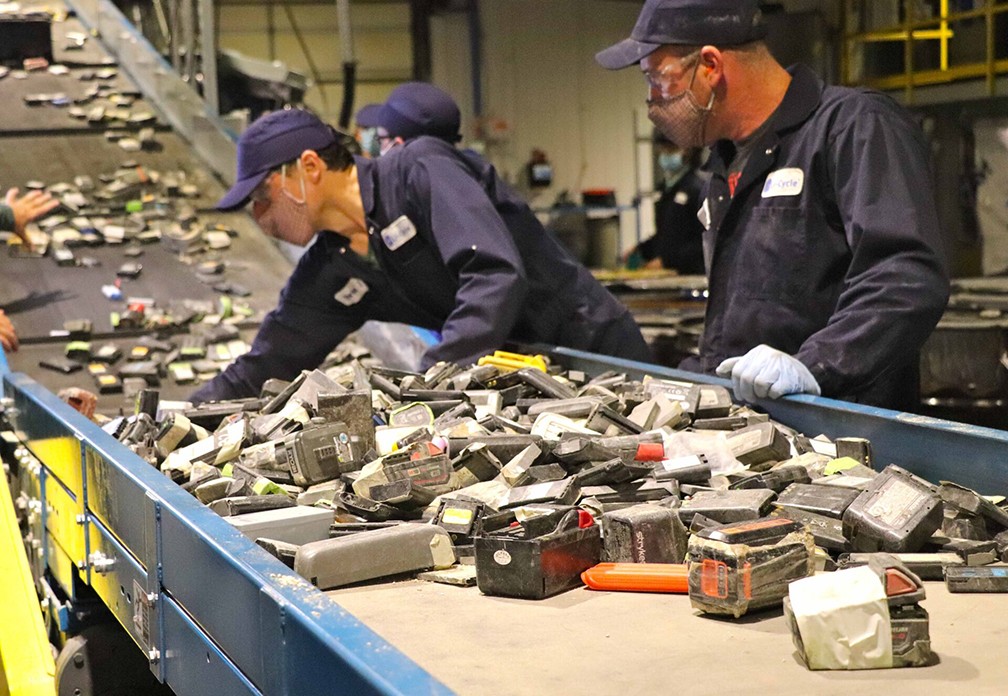 Li-Cycle and Peridot Acquisition Corp. will enter into a definitive business combination agreement that will result in Li-Cycle becoming a public company.
Upon closing of the transaction, the combined company will be renamed Li-Cycle Holdings Corp. The combined company will be led by Ajay Kochhar, co-founder, president and CEO of Li-Cycle, and Tim Johnston, co-founder and executive chairman.
Company overview and investment highlights
Founded in Toronto in 2016, Li-Cycle is the largest lithium-ion battery recycler in North America. Li-Cycle utilizes its patented Spoke & Hub technologies to achieve a leading recovery rate and produce the scarce battery materials underpinning the global growth in electric vehicle penetration.
Legacy recycling technologies have largely relied on thermal operations, which can emit harmful emissions and result in lower recovery rates. Li-Cycle's two-stage battery recycling model enables customers to benefit from a safe and environmentally friendly solution for recycling all types of lithium-ion materials.
Key investment highlights
Material demand- The massive global shift toward electrification, increasingly stringent environmental regulations and rising clean energy infrastructure spending are accelerating the demand for lithium-ion battery materials and recycling solutions.
Patented technology- Li-Cycle's scalable, sustainable, safe and proprietary Spoke & Hub system provides up to 95% resource mass recovery, and is lithium-ion battery chemistry and charge agnostic.
Spoke and Hub technologies - Spokes are decentralized facilities to mechanically process batteries close to sources of supply while Hubs are centralized facilities for large-scale production of specialty materials to achieve economies of scale in recycling.
Low-cost producer of battery grade materials - Li-Cycle is uniquely able to economically recover core battery grade materials, including lithium carbonate, nickel sulphate and cobalt sulphate, at a lower cost than mined materials.
Environmentally friendly - Li-Cycle's process does not require high temperatures, no wastewater is produced, and only low level emissions are generated from operations.
Related Articles
Traditionally, waste management companies have operated using a simple "management of waste" approach to operating a MRF. Throughput targets and continuous operation (minimal downtime) were the main driving forces. The industry has changed however, and the focus moving forward is now on optimizing system performance and reliability, in conjunction with increasing recycling rates and a drive for a "greener" and more sustainable tomorrow.
When considering the addition of, or upgrade to, an "intelligent" MRF, for municipalities or private operators, the main factors should always be the client's (operator) current requirements, and evolving market needs, which include throughput, reliability, output quality, and adaptability. Equally important is a full understanding of what is really expected from any proposed system. Having an engaged and focused mindset for the project with the client from the beginning, will impact and drive the entire design process. This then impacts the overall project result, through to the productive, efficient, ongoing operation of the facility itself.