Vitacore launches Canada's first recycling program for single-use masks and respirators
End-to-end pilot program aims to reduce pollution in landfills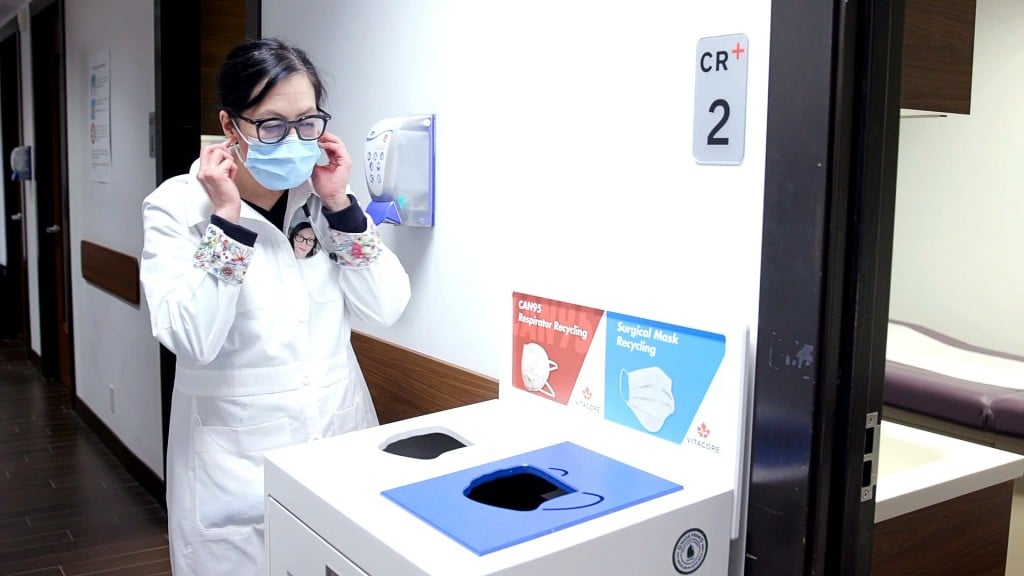 In partnership with McMaster University and the University of British Columbia, Vitacore Industries is launching Canada's first single-use mask and respirator end-to-end recycling program aimed at reducing the environmental impact of single-use PPE.
The pilot program has officially launched across Metro Vancouver, providing PPE recycling bins at long term care and urgent care facilities at no cost including City Centre Urgent and Primary Care Centre in downtown Vancouver and North Vancouver Urgent and Primary Care Centre. This program provides front-line workers with the opportunity to recycle their single-use face masks and CAN95 respirators and will be expanded nationally to include bins across the country.
Once collected, the single-use masks and respirators will be sterilized by Vitacore before being sent to McMaster University to be broken down and repelletized. Polypropylene, the plastic used in single-use masks and respirators, will be given a second life as construction materials to reinforce concrete or siding for buildings and reduce the amount of waste heading to landfills. Furthermore, to expand the possible uses for the repelletized materials, ongoing research is still being conducted by McMaster University.
According to Vitacore president Mikhail Moore, "Over 63,000 tons of Covid-19 related single-use masks and respirators will be used over the next year in Canada, significantly contributing to the pollution in our landfills and oceans. Vitacore is committed not only to providing the highest quality PPE to Canadians, but also to a sustainable future."