Thermo Fisher Scientific introduces new handheld XRF analyzer for elemental detection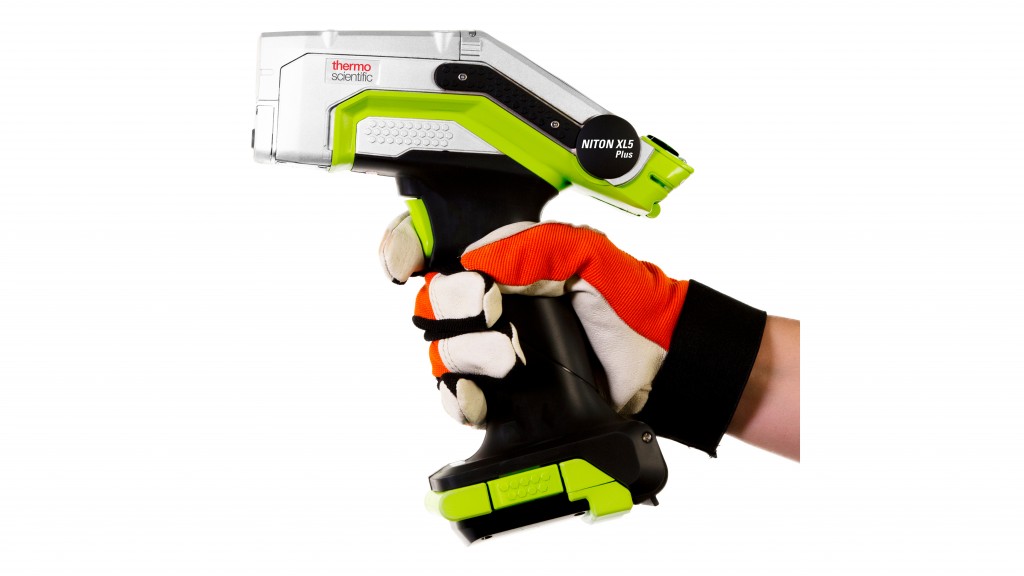 Material verification and contaminant detection are crucial steps in quality assurance. From analyzing oil and gas pipelines, to testing polluted soil, if verification isn't accurately and correctly performed, it can pose a potential threat to public safety. As a result, inspection personnel require a versatile elemental analyzer that provides peak-performance and real-time insights to complete the task at hand and defend against potentially dangerous scenarios.
The new Thermo Scientific Niton XL5 Plus handheld XRF analyzer helps businesses mitigate risk through the use of x-ray fluorescence technology by providing lab quality elemental analysis directly in the field. The Niton XL5 Plus is the smallest and lightest portable XRF analyzer on the market and weighs only 2.8lbs. It provides users with greater accessibility in hard to maneuver workspaces while reducing operator fatigue.
Featuring enhanced software and improved detector technology, the Niton XL5 Plus provides analytical performance and accuracy when analyzing both light elements and heavy metals. The versatility of the Niton XL5 Plus makes it an ideal tool for numerous applications where elemental analysis is needed.
"Inspection personnel tasked with material verification or contaminant detection are faced with constant pressure to provide quick and accurate analysis. A challenging task when considering the often harsh or remote environments that these professionals work in," said Chloe Hansen-Toone, vice president and general manager with Thermo Fisher's field and safety instruments business. "With the Niton XL5 Plus, we've made significant advancements to our legacy handheld XRF analyzer that improves the accuracy and accessibility of data, empowering operators to make insightful decisions that enable a safer worksite."
The Niton XL5 Plus features new detector protection to mitigate the risk of damage to the detector window. This greatly enhances the durability of the XRF analyzer, particularly in recycling and scrap metal settings where punctures from sharp objects is common. As a result, operators can avoid costly repairs and enjoy an extended product lifetime.
Company info
168 Third Avenue
Waltham, MA
US, 02451

Read more
Related products
Related Articles
Traditionally, waste management companies have operated using a simple "management of waste" approach to operating a MRF. Throughput targets and continuous operation (minimal downtime) were the main driving forces. The industry has changed however, and the focus moving forward is now on optimizing system performance and reliability, in conjunction with increasing recycling rates and a drive for a "greener" and more sustainable tomorrow.
When considering the addition of, or upgrade to, an "intelligent" MRF, for municipalities or private operators, the main factors should always be the client's (operator) current requirements, and evolving market needs, which include throughput, reliability, output quality, and adaptability. Equally important is a full understanding of what is really expected from any proposed system. Having an engaged and focused mindset for the project with the client from the beginning, will impact and drive the entire design process. This then impacts the overall project result, through to the productive, efficient, ongoing operation of the facility itself.