Goodyear advances tire development with second dynamic simulator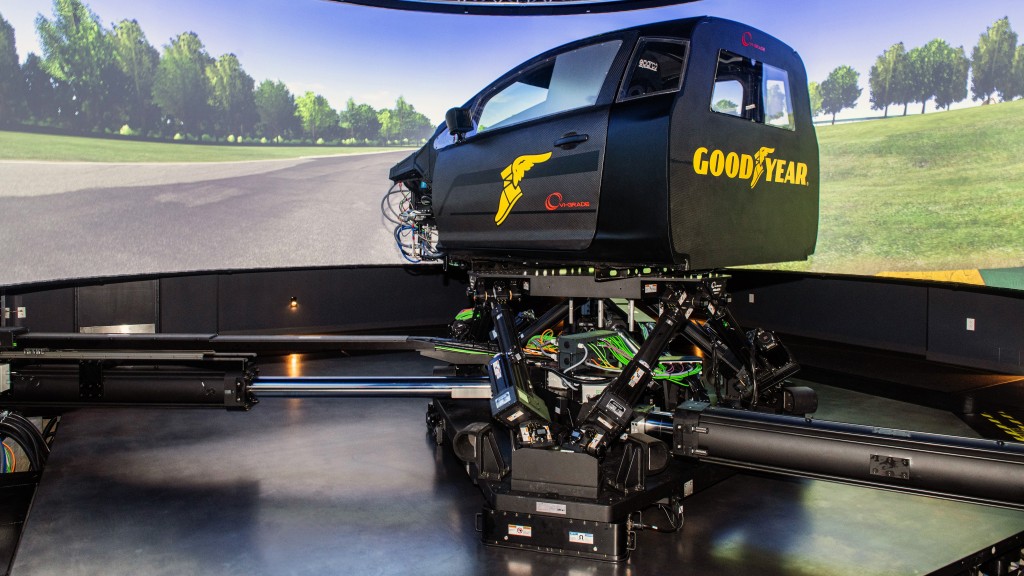 The Goodyear Tire & Rubber Company and VI-grade have announced that a state-of-the-art DiM250 DYNAMIC Driving Simulator will be installed at Goodyear's Innovation Centre in Colmar-Berg, Luxembourg.
In addition to strengthening Goodyear's product development at the European site, the new driving simulator also enhances technical collaboration with its headquarters in Akron, Ohio, USA, where another DiM250 was recently put into operation.
In addition, both of Goodyear's innovation centres employ VI-grade COMPACT Simulators to complement virtual tire development processes.
Driving simulators allow tire models to be developed, tested and validated early in the development cycle, identifying the best performing tires before building a first prototype. This matches with the pace of the automotive development process, providing tire models at the right time when requested by vehicle manufacturers.
"This level of simulation capability is a clear technology leadership advantage," said Chris Helsel, Senior Vice President and Chief Technology Officer, Goodyear. "We are always looking to improve the development process and maintain our status as the preferred supplier for our customers."
"We are delighted to report on the adoption of a second DiM250 DYNAMIC Driving Simulator at Goodyear," said Guido Bairati, VP Global Sales and Marketing, VI-grade. "With DiM250 and COMPACT simulators on both sides of the ocean, Goodyear is now at the forefront of virtual tire development and gains a significant competitive advantage when it comes to collaboration with automotive OEMs and accelerated product development."
Related Articles
Traditionally, waste management companies have operated using a simple "management of waste" approach to operating a MRF. Throughput targets and continuous operation (minimal downtime) were the main driving forces. The industry has changed however, and the focus moving forward is now on optimizing system performance and reliability, in conjunction with increasing recycling rates and a drive for a "greener" and more sustainable tomorrow.
When considering the addition of, or upgrade to, an "intelligent" MRF, for municipalities or private operators, the main factors should always be the client's (operator) current requirements, and evolving market needs, which include throughput, reliability, output quality, and adaptability. Equally important is a full understanding of what is really expected from any proposed system. Having an engaged and focused mindset for the project with the client from the beginning, will impact and drive the entire design process. This then impacts the overall project result, through to the productive, efficient, ongoing operation of the facility itself.