As You Sow calls for cuts in use of plastic packaging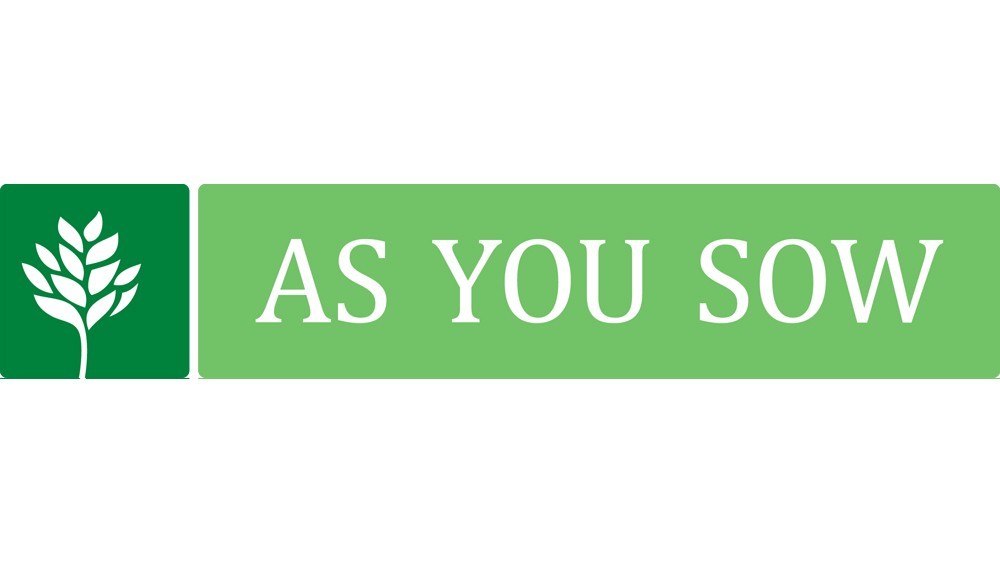 Citing new data on the growing plastic pollution problem, As You Sow has filed shareholder proposals with 10 leading consumer goods companies and retailers, calling for commitments to absolute cuts in use of plastic packaging.
The shareholder proposals were filed with Amazon.com, Keurig Dr Pepper Inc., KraftHeinz Co., Kroger Co., McDonalds Corp., Mondelez International Inc., PepsiCo, Restaurant Brands International, Target Corp., and Walmart Inc.
A recent landmark study by Pew Charitable Trusts, Breaking the Plastic Wave, concluded that if all current industry and government commitments to address plastic pollution were met, ocean plastic deposition would be reduced by only 7 percent. Without immediate and sustained new commitments throughout the plastics value chain, the annual flow of plastic into oceans could nearly triple in the next 20 years, the report stated.
Improved recycling, the focus of As You Sow's earlier work with companies, is not sufficient to stem the plastic tide and must be coupled with reduction in demand, materials redesign, and substitution.
"The Pew report called on brand owners, consumer goods companies, and retailers to commit to combat plastic pollution by reducing at least one-third of plastic demand through elimination, reuse, and new delivery models," said Conrad MacKerron, senior vice president of As You Sow.
"This year, our efforts will focus on educating corporate management and shareholders about these urgent new findings and engaging management to immediately begin the process of transitioning to less use of plastic for packaging."
The proposals ask each company to estimate how much of its plastic packaging leaks into the environment, describe strategies or goals to reduce use of plastic packaging, and evaluate opportunities for dramatic reductions in plastics used for packaging.
Only one major consumer goods company has agreed to significant quantitative cuts in plastic use — Unilever has committed to cut plastic packaging use by 100,000 tons by 2025, a 14 percent reduction in plastic use over a 2019 baseline.
Most of the companies selected for engagement via shareholder resolutions received poor scores on As You Sow's Waste & Opportunity 2020: Searching for Corporate Leadership report, which evaluated the actions of 50 of the largest U.S. consumer-facing companies to reduce plastic pollution.
Keurig, Mondelez, Pepsi, Target, and Walmart are signatories of the New Plastics Economy Global Commitment coalition whose recent progress report called on members to step up efforts to set "ambitious reduction targets for plastic packaging."
Related Articles
Traditionally, waste management companies have operated using a simple "management of waste" approach to operating a MRF. Throughput targets and continuous operation (minimal downtime) were the main driving forces. The industry has changed however, and the focus moving forward is now on optimizing system performance and reliability, in conjunction with increasing recycling rates and a drive for a "greener" and more sustainable tomorrow.
When considering the addition of, or upgrade to, an "intelligent" MRF, for municipalities or private operators, the main factors should always be the client's (operator) current requirements, and evolving market needs, which include throughput, reliability, output quality, and adaptability. Equally important is a full understanding of what is really expected from any proposed system. Having an engaged and focused mindset for the project with the client from the beginning, will impact and drive the entire design process. This then impacts the overall project result, through to the productive, efficient, ongoing operation of the facility itself.