Medical waste management sector sees multi-billion dollar opportunity from pandemic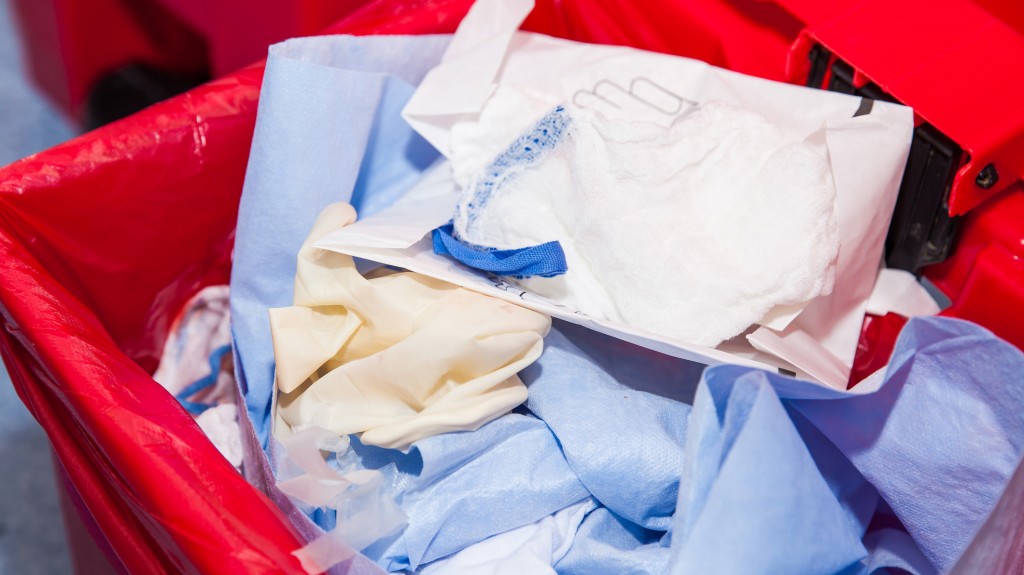 Frost & Sullivan's recent analysis, Growth Opportunities in the Medical Waste Management Market in North America, Europe, and Asia-Pacific, Forecast to 2024, finds that the increase in hospital visits due to COVID-19, aging population, and medical visits are key factors driving the medical waste management market in North America, Europe, and Asia-Pacific (APAC).
In these regions, this expanding market is estimated to garner revenue of $5.24 billion by 2024 from $4.02 billion in 2019 at a compound annual growth rate (CAGR) of 5.4%. However, with the fallout of the COVID-19 pandemic, the market experienced a slight reduction in 2020 growth but is anticipated to rebound from 2021 onward.
"Sustainability and circular economy demand innovative and efficient solutions in the medical waste management sector," said Seth Cutler, Energy & Environment Research Analyst at Frost & Sullivan. "Further, conventional processes that result in landfilling and incineration emissions are increasingly subject to scrutiny. Industry participants should make inroads to be sustainable partners to medical facilities and hospitals worldwide."
Cutler added: "Incineration will continue to be a dominant global waste management technology in the coming years, but alternative options that are cleaner and greener will continue to eat into the market share of incineration services. Going forward, autoclave—which uses steam to disinfect medical wastage and is a dominant treatment method in North America—is expected to grow. As customers in other regions focus their attention away from emissions-generating incineration, autoclave represents a tried and trusted technology/process that avoids burning."
In Europe, incineration remains the largest medical waste treatment method by volume. However, other treatment processes, such as microwave technology, are growing in the region. APAC is witnessing strong market growth as developing economies implement and enforce more stringent waste management regulations, which will encourage proper treatment and disposal of medical waste in the region over time.
Delivering additional services, often in the form of audits or consulting, will drive new growth opportunities in the medical waste management space, presenting lucrative prospects for market participants, including:
Vision transformation: Market participants should enhance their value proposition and portfolio through products and services that contribute to a more sustainable and environmentally friendly future.
Disruptive applications: Market participants should evaluate their value propositions to determine which disruptive technologies and applications best align with near- and medium-term growth prospects.
Customer research: Vendors should develop thorough profile studies to understand customer demographics and illustrate their varying needs and dynamics.
Business models and value-added services: Investigate ways vendors can reduce customer complexity and burdens by offering services that simplify customer operations and lower risks.
More from Industry News
Single-Ram and II-Ram High-Capacity Balers
At Machinex, we've been designing sorting systems for over 35 years, so we know how essential it is for MRF operators to have a baler they can trust and not worry about its operational reliability. This is why we design and manufacture reliable single-ram and II-ram high-capacity balers to specifically help optimize their operations.
Watch the video of our expert who presents the main features of Machinex balers delivering these important benefits:
Easy & accessible maintenance
Reduced maintenance & bale handling costs
Energy savings
Optimal bale density
For C&D recyclers, waste haulers, demolition contractors and landfills, there is a growing opportunity to profit from rethinking processes. Although every operation is different, by streamlining the front end of the C&D operation processes with purpose-built technologies, recyclers can tap into new end markets, accommodate higher material volumes, stay ahead of regulatory restrictions, increase recovery rates and add commodity revenue, while decreasing labor and other costs.
Download the new eBook to learn about:
Finding opportunities in the alternative to landfilling C&D
How facilities can increase their profits from C&D
Using the right C&D processing technology in the right locations