Doosan partners with ITEC 2000 Equipment to bring service to Thunder Bay region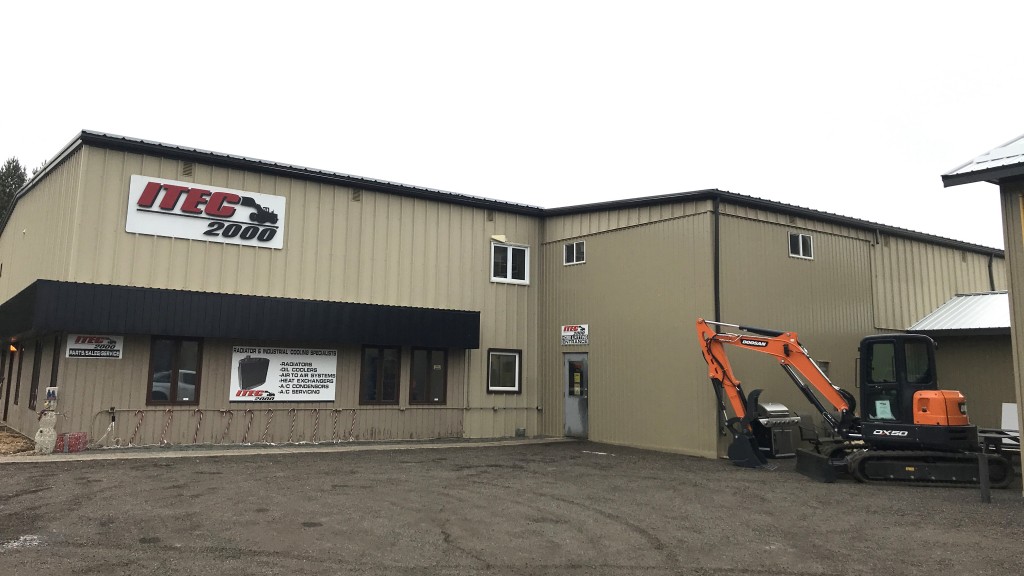 In addition to providing increased service and support for customers, the new location will offer more access to Doosan equipment and parts.
ITEC 2000 Equipment has been serving northwestern Ontario since 1999. Among their services are many in-house divisions, including an irradiator and oil cooler division, hydraulic component repair division and used parts division.
The Rosslyn dealership is located at 29 Gardner Road. The location will offer Doosan equipment designed to serve the core industries found in northern Ontario — forestry, mining and construction. Doosan machines that will be available include log loaders, road builders, wheel loaders, wheel excavators, crawler excavators and articulated dump trucks.
The decision to partner with Doosan was a thoughtful but natural one. "We'd been looking to expand as our company has grown," says Ray Jarvinen, president of ITEC 2000 Equipment. "Doosan had product offerings that we felt would match up to what our customers are requesting. They have quality equipment where customers are going to get things like uptime, production and fuel savings."
"We're pleased to partner with ITEC 2000 Equipment and expand our reach in Canada," says Serge Gallant, Doosan regional director. "This dealer serves many of the same markets that traditionally purchase heavy construction equipment. We look forward to working with the dealer to serve our Doosan customers in these industries."
More from Industry News
Single-Ram and II-Ram High-Capacity Balers
At Machinex, we've been designing sorting systems for over 35 years, so we know how essential it is for MRF operators to have a baler they can trust and not worry about its operational reliability. This is why we design and manufacture reliable single-ram and II-ram high-capacity balers to specifically help optimize their operations.
Watch the video of our expert who presents the main features of Machinex balers delivering these important benefits:
Easy & accessible maintenance
Reduced maintenance & bale handling costs
Energy savings
Optimal bale density
For C&D recyclers, waste haulers, demolition contractors and landfills, there is a growing opportunity to profit from rethinking processes. Although every operation is different, by streamlining the front end of the C&D operation processes with purpose-built technologies, recyclers can tap into new end markets, accommodate higher material volumes, stay ahead of regulatory restrictions, increase recovery rates and add commodity revenue, while decreasing labor and other costs.
Download the new eBook to learn about:
Finding opportunities in the alternative to landfilling C&D
How facilities can increase their profits from C&D
Using the right C&D processing technology in the right locations