McCloskey unveils new mobile feeder stackers for multiple applications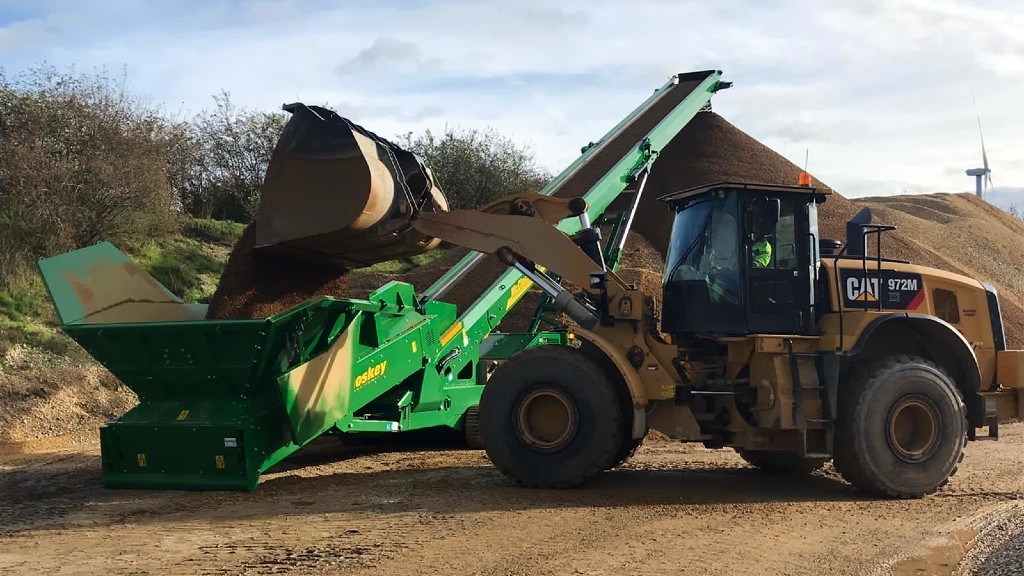 McCloskey International has introduced new feeder stackers to its lineup - the RF80 and the RF80R - designed to be the largest and most productive products in the category.
Versatile in its use across industries, the RF80 feeder stacker facilitates the handling and stockpiling of materials including, but not limited to, aggregates, coal, C&D waste, sand and gravel, topsoil and compost. All can be fed into the large feed hopper with large loaders and excavators, while variable speed prevents material from building up, allowing for more controlled flow of material.
Both the RF80 and the radial RF80R stackers are designed for low level rear feeding, making them more accessible for various loader sizes. Rear feeding can also be advantageous in applications where space is constrained.
The track mobility of the RF80 ensures the machine is versatile on-site. When moving site-to-site, the RF80 can be compacted for transport on a low loader reducing costs and logistics.
Key features of the RF80 include:
• 100kW (127Hp) CAT engine
• Dual hydraulic main drive system
• 4m tracks for superior manoeuvrability and stability
• Hydraulically adjustable discharge height up to 10m
• Fuel efficient Hydraulics system.
• User Friendly Hydraulic Controls
• 80' long main conveyor with 40" wide belt
• Hydraulic folding heading section for transport, minimizing setup time.
• Production up to 800 MTPH (880 TPH)
The RF80 also offers many options to align the equipment to the requirements of the owner/operator, including:
• Complete remote functionality
• Various hopper liners, including Hardox
• Head scraper upgrade
• Full skirting on main conveyor
• Various belt types available
The RF80 is available in dual power and diesel/hydraulic.
Related Articles
Traditionally, waste management companies have operated using a simple "management of waste" approach to operating a MRF. Throughput targets and continuous operation (minimal downtime) were the main driving forces. The industry has changed however, and the focus moving forward is now on optimizing system performance and reliability, in conjunction with increasing recycling rates and a drive for a "greener" and more sustainable tomorrow.
When considering the addition of, or upgrade to, an "intelligent" MRF, for municipalities or private operators, the main factors should always be the client's (operator) current requirements, and evolving market needs, which include throughput, reliability, output quality, and adaptability. Equally important is a full understanding of what is really expected from any proposed system. Having an engaged and focused mindset for the project with the client from the beginning, will impact and drive the entire design process. This then impacts the overall project result, through to the productive, efficient, ongoing operation of the facility itself.