Sanitation Workers Support Fund expands eligibility for solid waste and recycling workers impacted by COVID-19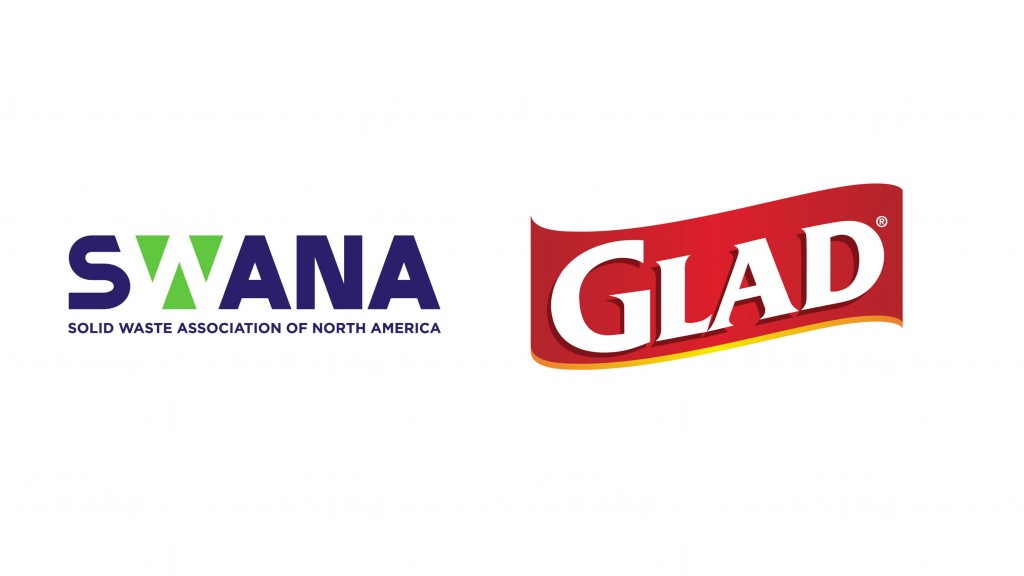 Glad and the Solid Waste Association of North America (SWANA) have announced the expansion of the Sanitation Workers Support Fund providing financial assistance to solid waste and recycling workers in the United States and Canada adversely impacted by COVID-19.
A solid waste worker at a municipal sanitation department or hauling company who has direct interaction with front-line collection workers may now qualify for the fund, including but not limited to, supervisors, dispatchers, mechanics and other maintenance personnel, and administrative staff.

In addition, a recycling facility worker, including front-line workers (e.g., pickers, equipment operators) and workers at recycling facilities who have direct interaction with these front-line workers, including but not limited to, supervisors, maintenance personnel, and administrative staff, may also qualify for the fund.
Solid waste and recycling workers will potentially qualify for assistance if they:
1. Have tested positive for COVID-19;
2. Were laid off because of COVID-19 and continue to be unemployed;
3. If an immediate family member was a front-line solid waste or recycling collection worker and passed away as a result of the coronavirus.
Individuals directly impacted by COVID-19 by testing positive for the coronavirus or who lost their job due to the coronavirus and are currently unemployed can receive US $500. Immediate family members (spouse or minor children) of a solid waste and recycling collection worker who died due to COVID-19 can receive US $2,500.
"SWANA is very pleased to expand eligibility for the Sanitation Workers Support Fund to other solid waste and recycling employees," stated David Biderman, SWANA Executive Director and CEO. "Supervisors, mechanics, dispatchers, and recycling facilities workers have been equally essential in making sure that solid waste and recyclables in the United States and Canada is being managed properly during the COVID-19 pandemic. We are glad to be working with Glad to provide this financial support during this difficult time."
"Glad is honored to continue our partnership with SWANA and the Sanitation Workers Support Fund," said C.C. Ciafone Director of Marketing. "We, at Glad, realize how essential solid waste and recycling workers are to keeping our homes and communities safe during the pandemic. We are proud to be part of recognizing their work during these unprecedented times."
SWANA has approved more than 260 applications and has distributed nearly $120,000 to date. There have been recipients in 24 states and in Canada, with the largest number of recipients at the New York City Department of Sanitation.
SWANA expects the expansion of eligibility will result in the remainder of the money in the Sanitation Workers Support Fund being disbursed by early December. SWANA processes applications on a rolling basis and they will be accepted until the fund is depleted. There may be a limit on the number of applications approved from any specific state, province, or country, to ensure funds are distributed in an equitable manner across different locations. SWANA membership is not required to be accepted as a recipient.
More from Industry News
But we've been successfully sorting paper on the front end with optical sorters since 2005. Why have we been so successful? Because we know it's not JUST about the optical. We focus on your entire operation, so you make the most of your fiber line. Is your optical sorter living up to its potential? Call us at 203-967-1100 for a free system evaluation.
Traditionally, recyclers across Canada have sent a huge percentage of their recovered scrap metal to Hamilton, Ontario, or Pennsylvania in the U.S., via open-top rail cars and truck trailers. The scrap is then melted down and turned into new steel. This is still the case for much of our scrap steel, but recently the growing trend toward containerization has introduced new opportunities for efficient, cost-effective shipping of both non-ferrous and ferrous materials to overseas markets.