SWANA issues latest report on state of plastic waste management
New white paper provides insight on new and emerging issues in North America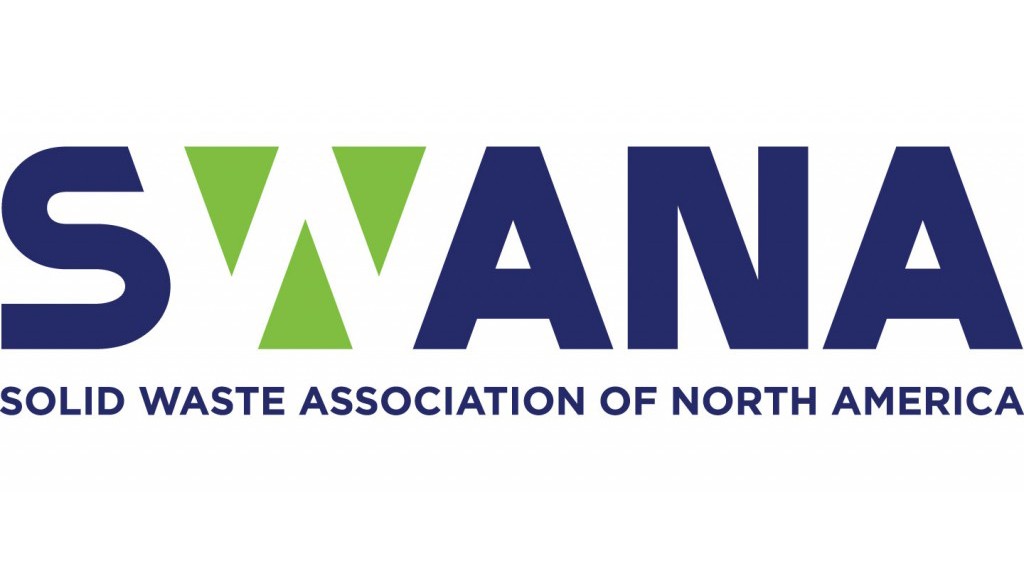 The Solid Waste Association of North America (SWANA) has issued a new white paper for SWANA members, State of Plastic Waste Management in the United States and Canada, that gives a timely snapshot of the issue for solid waste and recycling managers, plastic manufacturers, and elected officials.
This white paper examines plastics management with a focus on containers and packaging at the local, national, and international levels. This includes impending changes to markets, existing and emerging recycling technologies, and new policies that will impact the management of plastics.
"With the increased focus on plastic recycling and impending restrictions on exporting scrap plastic expected to take effect in January 2021, this white paper is timely and important," stated David Biderman, SWANA's Executive Director and CEO. "With plastic waste generation increasing in both North America and internationally, recycling stakeholders urge manufacturers and consumer brands to take on a greater responsibility for the management of this material," Biderman added.
The management of plastics has received increased national and international attention as part of a larger conversation about the circular economy and zero waste goals for all materials. Concern about the sustainability of plastics is increasing, while the material has become more integral to daily life. Solid waste and recycling managers find themselves in the middle of these competing interests.
The white paper will help community leaders and others better understand existing and emerging issues around plastics and determine the best ways to protect human health and the environment while running economically sustainable programs.
State of Plastic Waste Management in the United States and Canada is only available to SWANA members. To learn more about the benefits of SWANA membership, click here.

Related Articles
Traditionally, waste management companies have operated using a simple "management of waste" approach to operating a MRF. Throughput targets and continuous operation (minimal downtime) were the main driving forces. The industry has changed however, and the focus moving forward is now on optimizing system performance and reliability, in conjunction with increasing recycling rates and a drive for a "greener" and more sustainable tomorrow.
When considering the addition of, or upgrade to, an "intelligent" MRF, for municipalities or private operators, the main factors should always be the client's (operator) current requirements, and evolving market needs, which include throughput, reliability, output quality, and adaptability. Equally important is a full understanding of what is really expected from any proposed system. Having an engaged and focused mindset for the project with the client from the beginning, will impact and drive the entire design process. This then impacts the overall project result, through to the productive, efficient, ongoing operation of the facility itself.