SWANA issues latest report on state of plastic waste management
New white paper provides insight on new and emerging issues in North America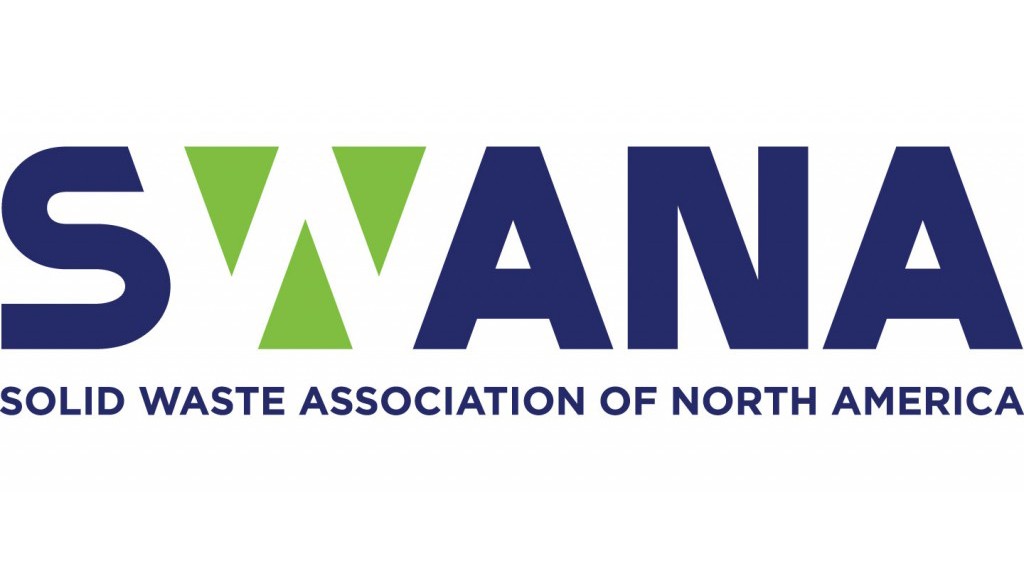 The Solid Waste Association of North America (SWANA) has issued a new white paper for SWANA members, State of Plastic Waste Management in the United States and Canada, that gives a timely snapshot of the issue for solid waste and recycling managers, plastic manufacturers, and elected officials.
This white paper examines plastics management with a focus on containers and packaging at the local, national, and international levels. This includes impending changes to markets, existing and emerging recycling technologies, and new policies that will impact the management of plastics.
"With the increased focus on plastic recycling and impending restrictions on exporting scrap plastic expected to take effect in January 2021, this white paper is timely and important," stated David Biderman, SWANA's Executive Director and CEO. "With plastic waste generation increasing in both North America and internationally, recycling stakeholders urge manufacturers and consumer brands to take on a greater responsibility for the management of this material," Biderman added.
The management of plastics has received increased national and international attention as part of a larger conversation about the circular economy and zero waste goals for all materials. Concern about the sustainability of plastics is increasing, while the material has become more integral to daily life. Solid waste and recycling managers find themselves in the middle of these competing interests.
The white paper will help community leaders and others better understand existing and emerging issues around plastics and determine the best ways to protect human health and the environment while running economically sustainable programs.
State of Plastic Waste Management in the United States and Canada is only available to SWANA members. To learn more about the benefits of SWANA membership, click here.

More from Plastics Recycling
But we've been successfully sorting paper on the front end with optical sorters since 2005. Why have we been so successful? Because we know it's not JUST about the optical. We focus on your entire operation, so you make the most of your fiber line. Is your optical sorter living up to its potential? Call us at 203-967-1100 for a free system evaluation.
Traditionally, recyclers across Canada have sent a huge percentage of their recovered scrap metal to Hamilton, Ontario, or Pennsylvania in the U.S., via open-top rail cars and truck trailers. The scrap is then melted down and turned into new steel. This is still the case for much of our scrap steel, but recently the growing trend toward containerization has introduced new opportunities for efficient, cost-effective shipping of both non-ferrous and ferrous materials to overseas markets.