Industrial Magnetics opens new recycling test facility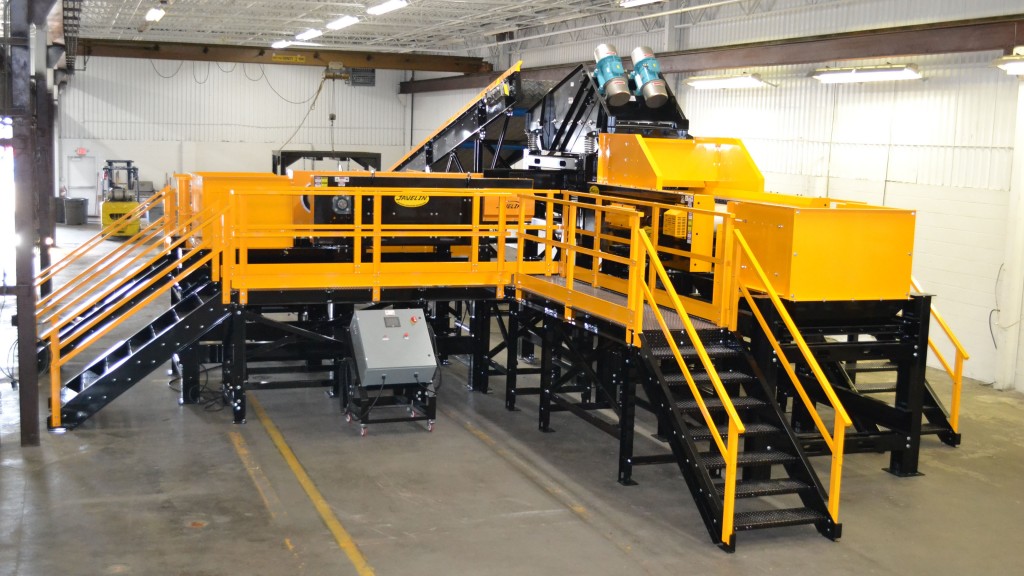 Industrial Magnetics has recently completed the equipment installation phase of their new recycling test facility located in Fort Wayne, IN.
The test line was designed to replicate real-world scenarios for customers who would like to see how the equipment performs with regard to their specific application.

"The test facility has generated a lot of interest from both existing and potential customers," states Jason Miller, vice president of engineering for Javelin Brand. "We have scheduled large-scale tests for a few customers who have specific results in mind. The test facility will provide an opportunity to validate performance of the equipment prior to purchase, which allows us to provide our customers with solutions, rather than just equipment pricing."
In addition to material and application testing, the test facility will also be available to customers who would like to process material on a "tolling" basis.
At the heart of the test facility are Javelin's eddy current separators. The facility will have two ECS units for processing both fines and larger fraction, non-ferrous metals. The ECS units can run independently or can be operated simultaneously for mixed products of varying sizes. The ECS units can be set up for customer's recovery, removal, or separation goals. Jason adds, "A lot of thought went into designing the system to ensure that the integrity of the tests is relative to the information/data provided directly from our customers. We have the ability to simulate specific variables, such as belt speeds, product sizing, flow rates, and capacity requirements."
The test facility also incorporates additional IMI and Javelin separation magnets, such as a suspended overhead magnet and a drum magnet separator for the removal/recovery of ferrous metals, and a line of magnetic stainless steel conveyors(MSSC) for stainless-steel removal.
Related Articles
On January 1st, 2021, the Basel Convention's plastics waste amendments became effective in Canada. The amendments focus on the international movement of plastic wastes that may have limited recycling options or be more difficult to recycle. This change will likely be felt all along the supply chain, including collectors, processors, and exporters. If you export plastic waste for recycling or final disposal, or if you are an exporter of other scrap materials, including plastic, paper, or e-waste, you may be subject to Canada's Regulations, and a valid export or transit permit may be required.