Komptech announces boosted parts operation and Powerscreen Texas as latest dealer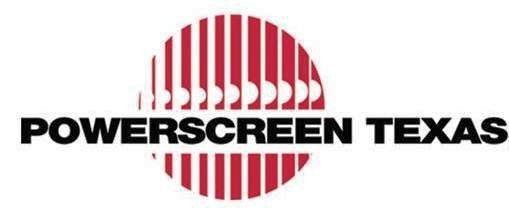 Komptech USA, Inc is pleased to announce its newest Dealer Powerscreen Texas. Powerscreen Texas Inc was established in July of 1978 in La Grange Texas and is centrally located between Houston and Austin. Since 1966 Powerscreen has been the world's largest manufacturer of mobile screening, crushing and washing equipment. Powerscreen Texas is now the authorized dealer for Texas, Louisiana, Arkansas and Oklahoma for both Powerscreen and Komptech.
Todd Dunderdale, Komptech USA Sales and Marketing Director, is pleased to welcome the latest Partner and the 5th Powerscreen Dealer.
"Powerscreen Texas is a great fit for Komptech in a fast growing market. We now can offer our customers service, parts and support that is up to the Komptech standard. We have been very successful with our other Powerscreen Partners in other parts of the country and fully expect to duplicate this success with Powerscreen Texas."
Komptech Massively Boosting Parts Operation
Komptech USA says they have grown rapidly since its founding less than a decade ago, which in turn means the company needs to keep more and more parts ready to service the increased number of machines working in the field. Komptech says they are proactively addressing this in two ways – by further boosting its own parts stock, and by helping its dealers with their parts operations.
The goal, according to Komptech Parts Manager Tony Pierce, is to "make sure everybody is well stocked, so dealers can support customers smoothly." To do that, Tony is visiting dealers over the course of the year, training their specialists on the ins and outs of Komptech parts service and finding out from them what Komptech can do to make their jobs easier. Tony breaks parts out into high-turnover A-list items like oil filters and wear parts, which are stocked centrally as well as by dealers for direct service to customers, and less frequently-needed B-list parts which are kept centrally in Denver.
The company has also been undertaking a massive expansion of its central parts warehouse in Denver, doubling the space. The existing space was getting crowded, especially since last year Komptech had already doubled its parts stock, and will be adding more in 2013. Now with more room to maneuver, as Tony put it, "I can order two parts instead of one when I call in orders, and build up more reserves"
Komptech is dedicated to uptime. The company is well aware that for its customers, time is money and downtime equals lost revenue, and has long prided itself on the excellence of its service, and is investing to stay ahead of demand and anticipate needs. By further increasing its parts warehouse space, and training its dealer parts specialists, Komptech is making sure its customers always have the parts they need, when they need them.